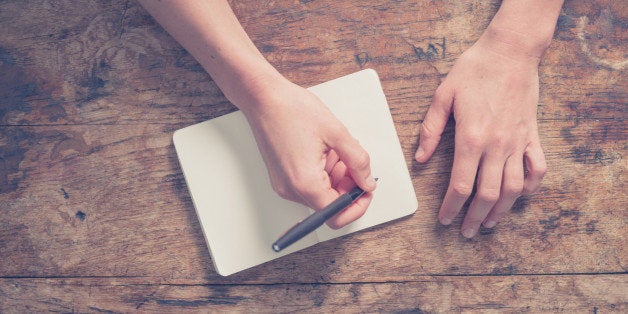 It was summertime in the early 1970s.
A laundry worker who was barely earning enough money to feed his family had an idea for a story.
After thinking about the idea for a period of time, the man wrote three pages of the story. Unimpressed by his own efforts, he crumpled the pages and decided not to continue writing it.
Upon coming home from work the following day he saw his wife had unfolded the pages. She liked how the story had already started to develop in those three short pages, and urged her husband to continue writing.
He did, and shortly after he finished the story, he got a phone call. A phone call that would change his family's life forever.
He'd sold his book. Not only that, but he sold it for $400,000 -- well over four times more than he would earn in a whole decade at his day job.
That man was Stephen King, and the novel was Carrie.
As entertaining as this story is, why am I telling you about Stephen King?
Well, because King started where he was in that moment. He started with nothing but an idea.
King started the one thing that would ultimately catapult his career as a writer, and to a level of success unlike anything he ever could have imagined, with the most basic step:
Getting his idea on paper.
That's all he did. Three pages, single spaced. He took a small step.
Success is Just a Series of Small Steps
In the beginning it's so easy to lose yourself in outcomes of your idea. Before we even take the first step we are trying to scale the entire mountain.
I've done it before. Perhaps you have, too. First, you have an idea. Then you're thinking about competitors, if you'll gain any traction, whether your idea will work out or not, if you'll have enough time to pursue it and eventually lose interest in your idea.
Meanwhile, your idea is like a sparkler. It's fizzling and popping and waiting for you to feed it with something it can stick to, about to burn out. It just wants something to transfer some spark to now.
If you don't feed it, that spark is eventually going to die out. You'll never know the fantastic light show it can create if you're too caught up in worrying about the far-in-the-future stuff.
So how can you feed the spark of your idea?
By starting where you are.
What is the most basic step you can take? Right now, after you finish reading this, what is one thing you can do to start acting on that idea?
Break it down to the most basic step you can take -- that you must take -- to act:
• If you want to be a photographer, edit one photo.
• If you want to be a writer, write one paragraph.
• If you want to lose 10 pounds, put on your running shoes.
Don't worry about what comes after until you actually reach the moment of "after."
Don't worry about the next photo until you've dealt with the first. Don't worry about where you'll publish that paragraph until you've written it. Don't obsess about tomorrow's workout until you're finished with today's.
Success is just a series of small steps over time.
Start where you are. Break it down to the minimum step required. The one thing that you can do right this second to start you on the path to living what you've been dreaming.
What small step can you today to reach your dream? What tiny task can you cross of the list? What is one thing you can make progress on?
Don't worry about tomorrow. Don't worry about what will happen in three years or five years or even six months. Focus on what you're doing today and then do it.