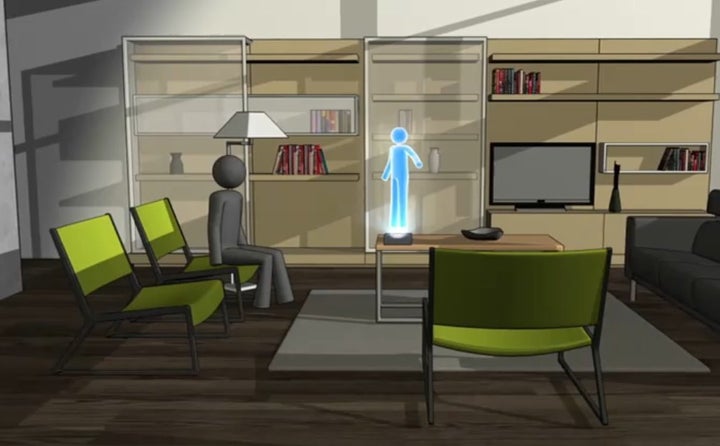 A while back Jennifer Crozier of IBM's Corporate Citizenship and Corporate Affairs blogged about the company's Smarter Cities Challenge, a new public-private partnership aimed at assisting cities. As municipalities search for ways to reduce costs in the face of budget shortfalls, such offerings of "corporate citizenship" can help to support public services. But they also call attention to the need to examine the decision-making process for improving cities. Public-private partnerships draw skepticism because some believe they don't adequately address the public's interest. Rather than presume public-private partnerships are either necessary or necessarily evil, we ought to encourage local leaders to establish a set of urban goals and describe the means they will use to achieve them, including the criteria for partnerships with businesses.
Public-private partnerships operate in various ways. Knowing about two types will shed light on important choices cities make. One concerns the arrangement between a local government and corporation to deliver a municipal service(s), which Crozier writes about. The other is the de facto relationship where a company offers without obligation a civic amenity.
The latter type can be a good indicator of a provision that the public sector once administered but it has since curtailed or whose quality has declined. The arrangement is not a partnership in the traditional sense but rather an adaptive, informal action by a business to offer a public service that has become scarce in the city. These provisions contribute to the quality of urban life, and in turn, to the company's reputation with customers. One area in which this has thrived is access to information. By having spaces for customers to read, Barnes & Noble and other book retailers make available a public resource. Patrons can sit, browse, and research a wide range of topics, receive assistance in finding material -- and because of its longer hours, larger breadth of titles, and better reference staff, it's an environment many prefer to frequent instead of their local library.
These accommodations are happening amid misgivings about the bookstore's public counterpart -- the library. As a recent New York Times article explains, even municipalities in fairly good financial standing have opted to engage for-profit companies to manage their library systems. In defense, some profiled cities say such a partnership ensures the library's survival in trying economic times by trimming operational costs. But it doesn't explain what larger purpose these cities have in mind for their collective services. If a city is vague about its overall plan then community concern can arise about the city's priorities and budget management. Even under extremely unpredictable economic circumstances having a provisional strategic plan will lessen the public's uncertainty as it will help to explain the process for determining which services will be reduced, outsourced, or eliminated. More importantly, it minimizes the risk that city services will be governed in an ad hoc manner. Because the private sector has become an active partner, a plan is also necessary in order to state where government responsibility ends and for-profit business begins. As the NYT piece points out, when this isn't clear an intense debate can occur over whether a public service should be entrusted to a for-profit entity. Citizens worry that elected officials are not sufficiently considering civic ideals when confronted with the immediate demand to lessen expenditures, and doubt that a company contracted to lower operating costs and which seeks to optimize its profits will act on their behalf.
One kind of public-private partnership that assists cities to establish a development plan is corporate philanthropy. As Crozier describes, numerous major companies have philanthropic foundations that give grants to cities to enhance municipal operations. For these endeavors to work it is critical that if and when these companies do business with cities they go out of their way to differentiate between their socially-minded and business activities.
Unlike the philanthropies Crozier applauds such as Living Cities and Cities of Service which give money to a local council to in turn fund an initiative the city has defined, IBM Foundation's Smarter Cities Challenge bestows grants in the form of the company's own consulting services and technology. The grants are intended to assist governments in creating an overarching "city-wide strategy" where all operations are integrated into an "interdependent system of systems." Since it entails the private sector's participation in shaping the public services framework at the highest level, it would be useful to city administrations, the public, and IBM alike if Big Blue clarifies the program's philanthropic intent. Critical to the successful marketing and implementation of this extremely generous (50 Million USD) program is to delineate between the social mission of the non-profit Smarter Cities Challenge and the business goals of its for-profit unit, Integrated Service Management for Smarter Cities. Not doing so places the program at peril of appearing to benefit the company indirectly by introducing its services and products to the administrators who are prospective future paying clients of those wares. In cases of such grants to cities, companies need to communicate the procedures that ensure their foundation's giving policies put the public's interest first.
In the coming year as cities search for ways to offset essential services, pay down debt, fulfill pension obligations, and in some cases stave off bankruptcy, public-private partnerships will increase in popularity as an effective cost saving option. Crozier's piece reveals the invaluable role of corporate philanthropy as one type of partnership to fund projects that intelligently aid cities. These important efforts will serve localities best if there is strong leadership by government, including the drafting of a strategic plan that outlines a criteria for making decisions that specify a system of accountability for acting in the community's interest. In fact, many of the leading philanthropies, such as the ones Crozier cites, involve non-profit public advocacy groups as core partners to make certain that what matters to communities are incorporated into programs they fund. We believe this needs to be an integral component of urban partnerships since their input helps to create plans that can garner public support, philanthropic momentum, and capital investment to improve city services, and by extension, the quality of urban experience.