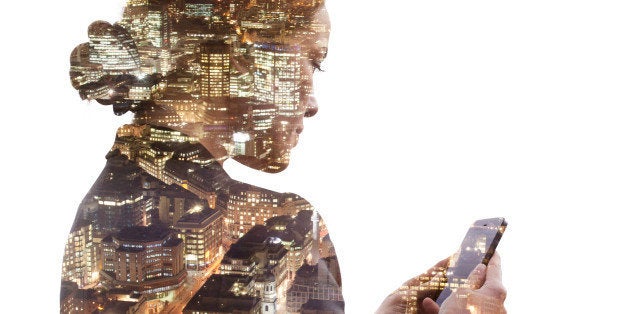 Progressive workplaces today have sleep pods (kudos to The Huffington Post for starting this trend), yoga rooms, healthy snacks. Some allow unlimited vacations. Some allow working from home. Some provide mindfulness training.
In other words, companies are increasingly recognizing that a happy employee is an engaged employee. And an engaged employee means happier customers. And a healthier business. It's all good.
The biggest source of stress for Americans today is money. And I would argue that this is particularly the case for us women. Talk to a woman about money, and she replies in terms of goals: her and her families' goals in life and what they want to accomplish. Whether it's college, travel, buying a home, or retiring well, women are today living lives their mothers and grandmothers could not have imagined.
But, the tough reality is that women look to achieve more for themselves and their families while earning less and living longer (and thus needing more money to live on, not less) than their male counterparts. This challenge is compounded by the fact that women also invest less than men do -- a not-often-discussed "gender investing gap."
Smart companies will address this issue. Not-so-smart companies will see only the costs of these investments and not the longer-term positive returns they can drive.
On the gender pay gap, smart companies will close it. They will simply close it, following the lead of Marc Benioff at Salesforce. He and his team made a real statement about the type of company they are by upping their salary expense by $3 million after determining they underpaid their women, in comparison to men, by that amount.
And while one may think that they spent $3 million to close it, let me ask you a question: Does Salesforce's commitment to this type of fairness make you more or less interested in working there? More or less interested in becoming a customer?
Yeah, me too. I'm willing to bet Salesforce gets a positive return on that $3 million in investment... and pretty quickly.
Smart companies will also provide parental leave for their employees. Did you know that Society for Human Resource Management estimates that only 12 percent of companies in the U.S. provide paid parental leave? If you've had a child, you know that it takes weeks to recover physically, and, for many new parents, weeks (or more) to feel like they have gotten their baby off to a healthy start.
Time off at home during the first weeks of a baby's life can mean that mothers are more likely to come back to work. This can be good for the mothers and their families: mothers staying in the workforce longer, bringing in more family income. That can reduce the stress around money.
For the companies with paid parental leave, it's certainly a near-term cost. But a KPMG study estimates that these types of parental leaves can actually save companies money. You read that correctly: save them money. That's because the companies do not have to replace the new parents who quit when they are forced to return to the workplace too quickly; they don't have to pay to find new people and train them.
The amount they estimate it will save big companies? A cool $19 billion annually.
And the third action companies can take is to provide individuals with financial education and investment offerings at work. Whoa, some may say, we're not in the investments business. (Well, they actually already are... much more than in the mindfulness training business. That's because many companies already offer investing at work, though their retirement savings plans.)
When those retirement plans are provided at work, it's found that women actually save a higher percentage of their salaries than men do. Having an investments offering vetted by the company, that provides pretty frictionless investing (i.e., perhaps it comes out the paycheck), and that provides financial education in the workplace (where one may be, after all, already thinking about money) can remove some of the barriers to investing that many women feel exists between them and "Wall Street."
That's what the companies can do. What can we as women do if we don't work for one of these forward-thinking companies? How can we remove some of this money anxiety?
First, ask for that raise. Most of us are familiar with the statistics: we women make 77 cents of a man's dollar, with a greater gap for women of color. Getting to his dollar represents a 30 percent -- or more -- increase in our pay.
Hesitating to ask? After all, this involves increasing our stress in the near-term; even just thinking about can increase our stress. But think of it this way: if you make $85,000 a year and get the raise to men's level, that adds up to $1.7 million, over the course of 30 years.
That's right: $1.7 million. That's worth a little near-term stress.
Second idea: invest that raise in a diversified investment portfolio. Sure, investment portfolios involve risk, but earning a 5 percent return on such a portfolio annually is a pretty fair assumption. If you earn that over 30 years, that's another $1.7 million more than if you leave it in cash.
It's good for all of us to engage in this. Smart companies will "get" this. And they will be rewarded for it.
This post is part of an editorial series produced by The Huffington Post as part of our monthlong "Work Well" initiative, which focuses on thriving in the workplace. The goal of the series -- which will feature blogs, reported features, videos, and more -- is to present creative solutions you can use to take care of yourself as you take care of business. The effort is also part of The Huffington Post's "What's Working" solutions-oriented journalism initiative. To see all the content in the "Work Well" series, visit here.
Calling all HuffPost superfans!
Sign up for membership to become a founding member and help shape HuffPost's next chapter