Running a business often requires running around the country (or even the world) in order to meet with investors, connect with clients, and build a support network. If you're traveling regularly for work, it's worth taking the time to develop a pre-travel routine that ensures your business continues to run smoothly in your absence, keeps you functioning at your best, and makes the trip as efficient as possible. Here's how to get started.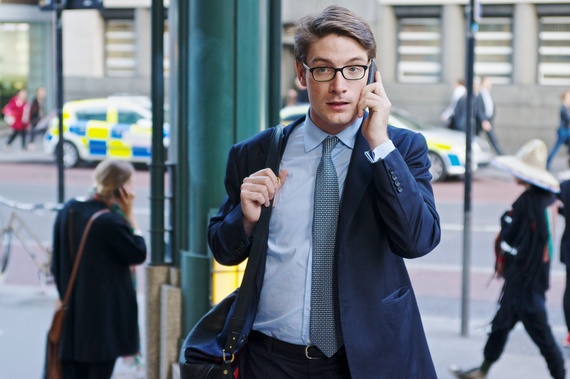 1. Invest in the right luggage
It's hardly a sexy topic, but the right luggage selection can make a big difference for any business trip. Ideally, choose light-weight luggage--it's more portable (as anyone who's ever tried to lift a hard-cased suitcase into an overhead bin can testify), better for your back, and will help you avoid excess baggage fees. Also be sure to evaluate the durability of a piece of luggage so you don't have to deal with broken straps or replacing a suitcase when your mind should be on business.
2. Make a plan for staying healthy
By its nature, travel disrupts our regular routines, but try not to let it get in the way of exercising and eating healthy. A healthy diet promotes productivity and keeps your body and mind sharp. (Eating well will also help you maintain any weight loss goals while traveling). Working out has been shown to increase productivity, help the brain store and categorize new information, and promote mental health--all of which is essential for staying on top of your game. From packing healthy snacks to researching restaurant options ahead of time and staying in hotels with on-site fitness centers, a little bit of legwork up front will help ensure that you stay healthy during the trip.
3. Detail a productive itinerary
A clear-cut itinerary will take the guesswork out of travel so you can keep your head on business instead of wandering the streets searching for a seemingly invisible hotel. But don't stop at printing boarding passes, hotel booking confirmations, and directions--when traveling for business, an itinerary should also include your goals and priorities for the trip as well as the details for confirmed appointments with potential clients or business associates (And make sure to schedule enough time between meetings to account for potential delays).
Even when there are no travel plans in sight, it's important to properly delegate tasks and make sure that employees aren't too dependent on your presence in the office. This will help ensure that things continue running smoothly if and whenever you do travel. When it comes time to plan a trip, be sure to communicate clearly with employees about who's in charge of what in your absence. Also set clear expectations around how often and by what medium (phone, email, etc.) you'll be reachable during the trip. Be sure to designate emergency contacts should something go seriously wrong while you're out touch. And remember to bring along the right electronic accouterments so you're able to stay connected--think chargers, plug adapters, wireless hotspots, and the like.
Prior to leaving town, do a security sweep of your business and consider investing in security systems if you don't already (This is particularly important if you're a sole proprietor or if no one else will be present in the office during your absence). Also be sure to leave behind any confidential documents that aren't essential for your trip, back up your computer so documents aren't lost in the event of computer failure, and read up on how to keep your digital data secure while traveling.
5. Kill lots of birds with one stone
Make the most of business travel by combining purposes for the trip. If you're attending a conference, can you also meet with a client for some one-on-one consulting (or a group workshop) or have coffee with a business associate or potential mentor? Can you take advantage of free publicity options for your company by pitching radio stations or local television networks with newsworthy content that's relevant to your business? By squeezing as many networking and PR opportunities out of each trip as you can, you'll both save money on travel expenses and help get the word out about your company.
Preparing for business travel in smart ways won't save you from long security lines or delayed flights. But it will maximize your chances of having a smooth and successful trip--and keeping your head in the game.
Related
Popular in the Community