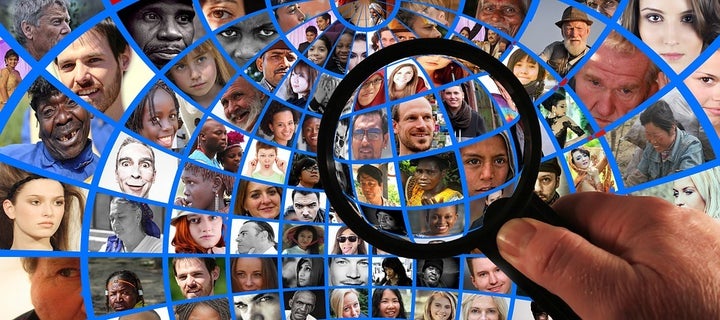 According to a new national survey conducted online on behalf of CareerBuilder by Harris Poll, 70 percent of employers use social media to screen candidates before hiring. This is up significantly from 60 percent last year and 11 percent in 2006.
This isn't about going off the grid or becoming a social hermit, it's about using your keyboard with respect and responsibility. It's about finally recognizing you have a social liability in your fingertips — and it starts from your brain and trickles down to the tips of your fingers on to your device.
Never forget this, your posts are a reflection of your character. It's usually the first impression people [employers] will have of you.
With all the recent and past headlines of people losing their jobs from careless tweets and mis-posts it's time to pause and consider what recruiters are evaluating when they are reviewing your virtual resume.
More than half of employers (54 percent) have found content on social media that caused them not to hire a candidate for a position. Of those who decided not to hire a candidate based on their social media profiles, the reasons included:
39 percent posted provocative or inappropriate photographs, videos or information.
38 percent posted information of them drinking or using drugs.
32 percent had posted discriminatory comments related to race, gender, religion.
30 percent had bad-mouthed their previous company or fellow employee.
27 percent had lied about their qualifications.
27 percent had poor communication skills.
22 percent had screen name's that were unprofessional.
Signing-off is not an answer.
"Most workers have some sort of online presence today– and more than half of employers won't hire those without one," said Rosemary Haefner, chief human resources officer at CareerBuilder. "This shows the importance of cultivating a positive online persona. Job seekers should make their professional profiles visible online and ensure any information that could negatively impact their job search is made private or removed."
Are you someone that is completely tech free? You don't want any part of Facebook, never mind LinkedIn and you think Twitter is literally for the birds and would never dream to even post your pet on Instagram? Are simply someone that doesn't believe in any type of digital life? Maybe you still have a flip-phone! There's nothing wrong with that — if you're not job hunting. Many retiree's have flip-phones.
Guess what, if you're in the market for work, you may be at risk of being passed over for employment.
Fifty-seven percent of employers are less likely to interview someone they can't find online. Why? Could be a variety of reasons. Are you hiding something? Have alias names? Maybe you're not that tech savvy? In today's digital space, employers want to know you exist and they want to know you know how to use technology. No one is asking you to be a coder, but hopefully you can send an email - professionally.
Your job today could be gone tomorrow - with one click.
Just because you have a job doesn't mean you have job security. More than half of employers (51 percent) use social networking sites to research current employees. Thirty-four percent of employers have found content online that caused them to reprimand or fire an employee.
Are you familiar with your workplace social media policy? According to a study by Dr. Michelle Drouin and her colleagues at Purdue University, titled Helping Workers Understand and Follow Social Media Policies, found that approximately half of all workers posted pictures, videos, or messages involving their employer.
It was June 2016 when we witnessed former Florida assistant state attorney, Ken Lewis, being relieved of his job for violating workplace social media policies after posting controversial comments on Facebook about the tragic Pulse Nightclub shooting.
When children are involved especially when it concerns schools or daycare centers, the immediate termination of an employee violating social media policy is understandable. A North Texas teacher's aide posted a picture of a 7 year-old special needs student with the phrase "She Devil" on SnapChat. She [the teacher's aide] didn't have to wait long before she was handed her walking papers.
Policing your digital landscape.
You are you're own hero. You never know when your boss is scouring your online persona, considering you for a promotion or sadly debating who's going to be in the next round of lay-offs. Have you boosted your digital resume lately? What have you done for your community? Are you a member of any church or civic groups? Maybe you volunteer at a nursing home or Humane Society. Or dreadfully - were you picked up for a DUI? Public records can end up online. Be diligent with keeping up with your online real estate whether you are employed or not.
We all need to be careful with what we share or overshare online, it's about implementing digital wisdom with the understanding that the world (including your employer) is reading.
Know your workplace social media policy.
Be conscious of your posts, emails and text messages.
Use your LIKE's responsibly. Liking a post, comment or image is equal to endorsing it.
Post with mindfulness and respect.
Your posts are also a reflection of your character.
Never use profanity. When in doubt, click-out. There's always an off-switch on all devices.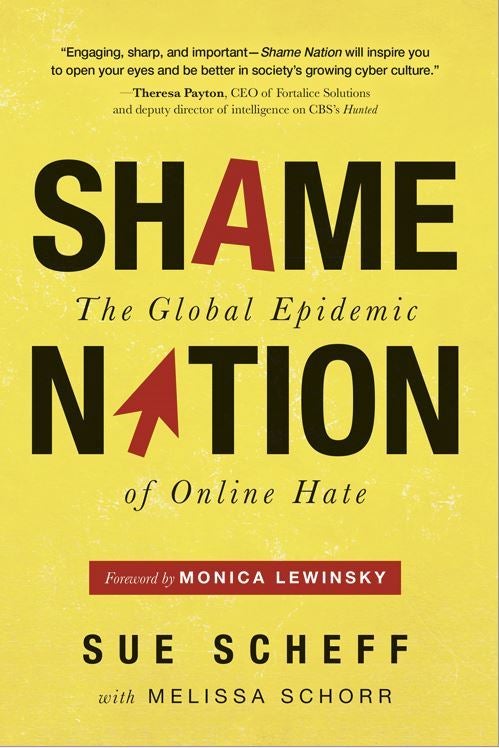 Related
Popular in the Community