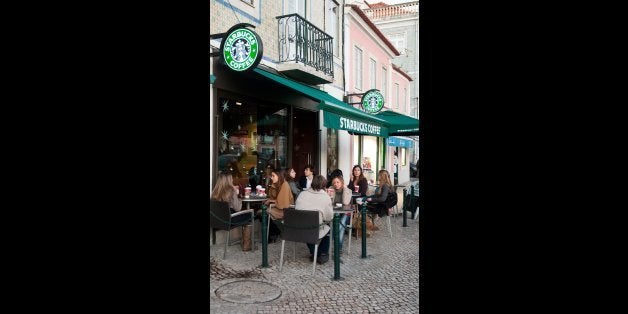 The first step in making changes in your life is realizing that you have something to change. We get so used to operating our lives within the confines of our stories that we don't even know there is something to change.
Take for example my Starbucks experience. I LOVE my Iced Venti Soy Chais! When I first started to order these drinks I was fixated on the price. Even though I loved the drink my heart sank every time I ordered one because it was about $5 a day. I used to think that was too much to be spending on myself every day on something that seemed like a luxury even though I could more than afford it. It was that "ugh" feeling that I used as an indicator something could be different in my life.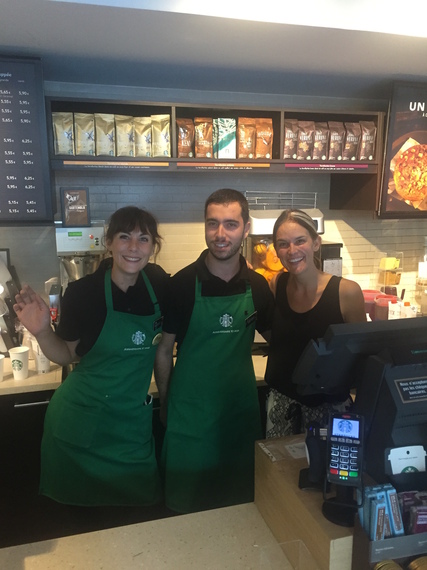 Think about your life. Where do you find yourself getting that "ugh" feeling or really any feeling that is uncomfortable? Maybe it is tension you feel in your body somewhere. Use these feelings and sensations as an indicator that you are ready for something to be different in your life.
When I looked within my heart through the Life Shucking technique of Prying I realized underneath it all was a misbelief that I was not worthy. I did not think I was worthy of spending $5 a day on something that was a luxury. My Venti Iced Soy Chai was just one place this showed up in my life. It also showed up in the salaries I negotiated, or rather accepted, for my career and the car I was driving which was my parents old PT Cruiser lost its air conditioning years ago. Mind you, I was an executive in my mid-thirties and definitely able to invest in a car that I would not sweat in on my way to work. I did love that PT Cruiser though since it represented my mom and it was as if I got to be with her every day since we live miles apart.
There are often multiple stories and belief systems that play into our experiences. The other belief system that came through with my car was the idea that if it is not broken there is no need to fix it. I actually still subscribe to this belief system in many cases and likely always will since I do try to use our resources wisely.
Back to shucking your life. What is the story or belief system you are operating with that is under those feelings you identified earlier? That old story is holding you back from reaching your full potential.
I then planted the universal truth that I AM WORTHY. Since I had built the lack of worthiness over time it required me to practice the new belief that I AM WORTHY through the Life Shucking step of Culturing. You can do this in many ways. One simple technique is affirmations. I post different affirmations I want to focus on in my house and in reminders on my phone. In this case, the affirmation is as simple as I AM WORTHY.
Let's look at your life again. What is the story or belief system you'd like to be working from? What is an affirmation you could use to start making the shift?
For me the shift did not happen over night and there is no formula on how long changes take. In fact, this particular belief system took me at least a year to work through once I identified it and, quite honestly, it still comes up some times today. Now I know how to recognize when the lack of self worth creeps in and focus on the belief that I AM WORTHY while I am drinking my Venti Iced Soy Chai in my new car with air conditioning on my way to coach my clients at a salary that aligns with my education, gifts, and the value I deliver to my clients!
I encourage you to shuck your life. Find the story that is no longer serving you and change it to one that does!
Jessica Zemple
www.lifeshucker.com
Related