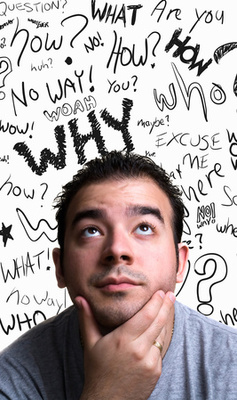 A delicate balance exists between running your business on a daily basis and strategizing for tomorrow. The good news is that small-business entrepreneurs do spend time thinking about their future. The bad news is that it's done on the fly and on the run. Is that the kind of quality strategic thinking that moves the needle when it comes to business growth? We don't think so, and neither should you!
Several years ago I enrolled in the Management Development for Entrepreneurs (MDE) program at UCLA Anderson School of Business. It was a course held on campus every Friday for six months. We cringed at the idea of leaving our business "unattended" for eight hours! We were so caught up in the daily operation of our business, yet we also realized the need for dedicated time to think more deeply about our futures.
Importance of Strategic Thinking
Thinking about the future of your business in an organized manner is essential to growing your small business. Although it won't allow you to predict the future, it empowers you to shape your future.
Dedicated time for strategic thinking challenges the status quo. It gets you out of the "business as usual" mindset and trains your brain to see things that are new and vital to the future of your business. Because you're better informed about your business, your decision making produces higher-quality decisions.
Time to Think Strategically
As business owners, we need to make time to think strategically. We can't just be operationally busy all the time. Strategic thinking is not an after-hours activity. In fact, it needs to be a priority in your schedule before decision fatigue sets in. We need to escape the day-to-day business operations in order to achieve a strategic perspective.
How much time does one allocate for strategic thinking? That varies from entrepreneur to entrepreneur; however, did you know that 85 percent of entrepreneurs spend an hour or less a month engaged in strategic thinking? According to Chief Executive Magazine, strategic thinking is the most valued skill for entrepreneurs today, yet only three out of every 10 entrepreneurs actually thinks strategically.
Given that your primary responsibility as an entrepreneur is to plan and transform your business, carving out time for strategic thinking, planning, and acting is vitally important.
Prioritize Your Business Success
Although strategic thinking sounds like a complicated process, it's simpler than you may realize. Following this eight-step process, you can make strategic thinking a priority and realize how it fast-forwards your small business:
Set aside the first 20 minutes of your day (before opening email).
Eliminate distractions.
Focus your attention.
Gather your strategic-thinking tools, including your goals, metrics, results, and performance.
Look for trends or patterns of performance. What's happening around you, in your business, and in your industry?
Dig deep enough to understand the root cause or opportunities available to your small business. How can your business capitalize on them?
Develop a plan of action for the day that aligns your actions with your business mission, vision, strategies, and goals.
Implement as planned.
Thinking about the future is not a linear process. Regularly commit to a predetermined quality amount of time to influence -- and shape -- the future of your business.
Related