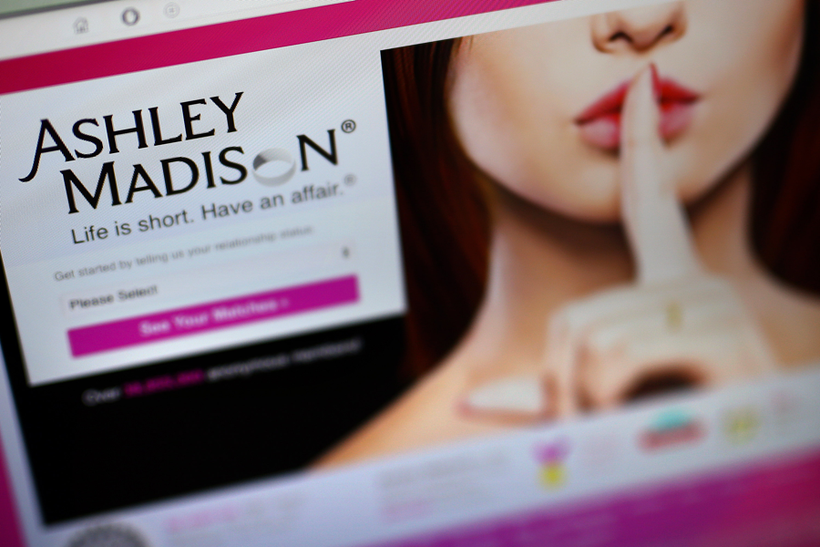 In a world flooded with suggestive imagery from TV commercials, to print and internet ads, to billboards, this overwhelming amount of exposure can have a tremendously challenging effect on a young person's outlook on relationships, as well as their self-esteem, and self-confidence. However, despite these all-pervading influences, there is an effective way to redirect such messages. One approach is journaling.
How does one come to such a conclusion? No, I did not conduct a long-winded scientific study or embark on a personal lifelong dive into the art of self-expression. I did not have some sort of heroic epiphany or manage an epic search through human history. The answer, in fact, came to me following a look into the life and writings of a group of inquisitive high school seniors from New York City. Journaling is a simple and engaging task that has yielded profound results. Not only did journaling help students understand sexism and objectification, but it also helped improve students' analytical skills. It can even boost their self-esteem when they take ownership over their bodies and minds by countering the problematic media messages that are degrading to relationships of every kind.
I am the Founder and Executive Director of The Relationship Foundation, a nonprofit organization that implements relationship education into schools and organizations in New York City and nationwide. Journaling is an essential part of the Healthy Relationships 101 curriculum. A sampling of journal entries from students whom I taught shows how self-expression facilitates students' development of wisdom and autonomous thinking. The students' task was to find images in newspapers, magazines, and the internet that elicit thought-provoking feelings, and subsequently write one-page reflections that voice their concerns. I informed the students that images, like words, can be a powerful form of communication; after all, significant portions of the brain are dedicated to visual processing. Social media directors, advertisers, and public relations professionals all take advantage of this approach. This has resulted in countless provocative and shocking imagery designed to grab someone's attention. In reading the student entries, I was moved by both the images they chose and the authenticity of their responses.
One female student reflected upon an advertisement for Ashley Madison, an online cheating site marketed to people who are married or in a committed relationship. She said, "There is so much that is wrong here. I am appalled that a website such as this would be allowed. It's showing that marriage is something not to be taken seriously. If it was being taken seriously then the idea of an affair wouldn't even occur…they are not taking into consideration the other person's feelings. I think it's [unfortunate] what some [advertising] has come to."
I have seen numerous Ashley Madison advertisements myself, and it is astounding to imagine the extent to which one ad can harm its viewers. When the public sees this company's images over and over again, adultery can be viewed by some as normal or even reasonable. This student's journal entry critiqued this Ashley Madison's advertisement based on her personal point of view.
Another student, upon seeing a Burger King advertisement promoting their "BK Super Seven Incher" in what many would call a highly-sexualized image, said, "Dear Journal, the cartoon I found online is disturbing to look at because the girl makes me think of my niece who is one-year-old. The girl in the cartoon is being informed that her body can make her successful instead of her mind. I wouldn't want my niece to be told that — luckily she is being raised by good role models."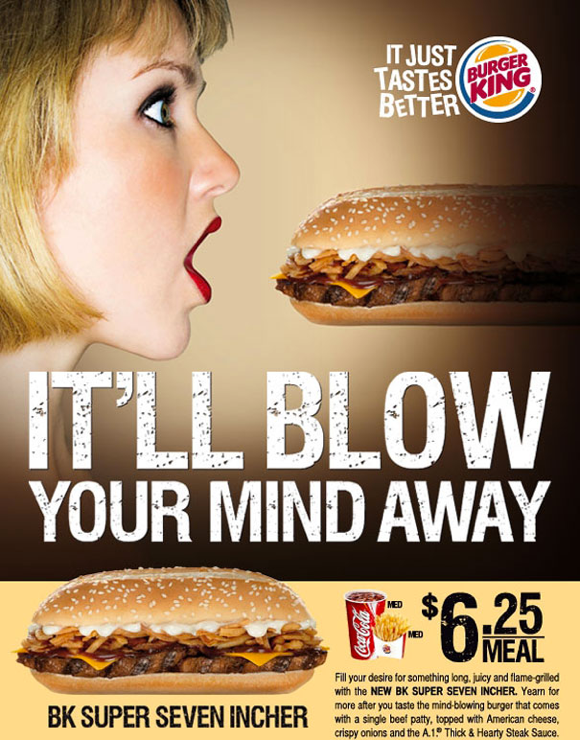 This student was able to take something that greatly concerned her and articulate its message with regard to her family.
Another female student offered a powerful take on a Calvin Klein Jean advertisement. The image portrays a man holding down and kissing a woman. She said, "This ad objectifies the woman, making it seem as though she's worth nothing but something that can be tossed around like the jeans they are trying to sell…I feel as though they should value the woman in the picture and portray that in their ads, too. Every person in this world descended from a woman, and like a mother, every woman should be praised, not used."
Self-reflection helped her develop critical thinking about such images and developed her sense of worth as an individual and a woman. It is generally women who experience various kinds of distress from this type of advertising for which Calvin Klein is well-known.
Journaling is a tool not typically introduced in schools, yet it creates an opportunity to develop a student's critical thinking that questions what might automatically enter their subconscious. It is a form of self-expression that also develops students' social awareness as they cultivate the opportunity to think for themselves. Journaling, as a core component of the educational process, holds the promise of enhancing a student's opportunity for social responsibility.
REAL LIFE. REAL NEWS. REAL VOICES.
Help us tell more of the stories that matter from voices that too often remain unheard.
This post was published on the now-closed HuffPost Contributor platform. Contributors control their own work and posted freely to our site. If you need to flag this entry as abusive,
send us an email
.