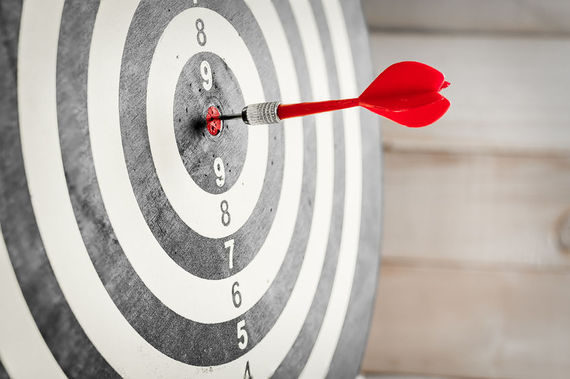 Product goals bring your strategy to life. They also work in tandem to achieve that strategy and guide the work of your product team. That's because goals work with strategy to help everyone understand the big picture.
Product goals are most impactful when you know which metrics matter most for your business. Here is a crash course on what product goals are and how to make them work towards your product strategy.
Product goals help achieve the product vision and business objectives. Goals should relate to the broader product strategy. They should also be easy to understand, actionable, achievable, and measurable.
Aligning goals with product vision is just the first step. As Product Manager, you must also align and roll product goals up to the overall business goals. This demonstrates how the product delivery will enhance success of the business.
It also shows product stakeholders how their unique work matters. You rely on many teams for a product release, from Sales and Support to Engineering and Development. Product goals let each team know how their work contributes at a high level.
As an example, let's say you have an app called Fredwin Cycling as your product demo. Your goals for the Fredwin Cycling product -- and the metrics you'll use to track its success -- might include the following:
Goal: Become #1 in social fitness cycling software
Metric: +50% market share
Goal: Triple revenue year over year
Goal: Top-rated social fitness cycling apps
Metric: #1 rated in iOS and Android marketplaces
Goal: Largest partner ecosystem
Your product goals must have measurable end results that can be achieved within a fixed timeframe (typically 3-12 months). Your objectives should represent the crucial accomplishments needed to make your vision a reality.
Goals highlight what you hope to accomplish, and are often stepping stones to accelerating business growth and explaining bolder goals. They should also be reasonably easy to track so you know how your team is performing against them.
Ensure that you're planning what matters by linking releases to the goals that they drive. By considering which goals a release helps impact, you can identify what matters (and what doesn't).
It is also important to link features to goals so that you indicate strategic importance. This will especially help with prioritization of features. Having clearly defined goals helps keep the team on track and empowers you to tell key stakeholders why your plan is the best strategy.
Calling all HuffPost superfans!
Sign up for membership to become a founding member and help shape HuffPost's next chapter