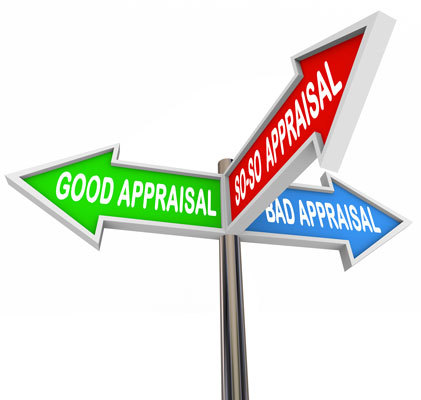 Going through an interview is one of the first steps involved in filling a job. For many workers, a performance review is also a standard for keeping these jobs. According to Jeff Fermin writing on Officevibe.com suggests that
44% of employees feel their supervisors aren't honest during the performance review process.
45% of HR leaders don't think annual reviews accurately portray an employee's performance
58% of supervisors feel it is not an effective use of their time
58% of executives feel that their performance process does not drive employee engagement.
Whether it's sugar coating the results or being unfair or biased, performance reviews that aren't based in reality will lead to inefficient operational practices.
Here's a look at the importance of HR management solutions for performance reviews. Please keep in mind that it doesn't matter which industry your company operates within, performance reviews are still critically important.
Furthermore, performance reviews need to be carried out on a company-wide basis. From the CEO to the janitor, these reviews are essential to your company's ability to create a culture that leads to high levels of employee engagement and increased profit levels.
As an employer, you prefer to have honest employees. It's through honesty that your business is able to thrive because it helps develop a positive company culture. Just as your business needs honest employees, your employees need you to be honest with them.
There's not much worse than not being honest with your workers about their performance based on your expectations. Their performance reviews will determine whether or not they qualify for promotions, and for many of them, promotions will be a determining factor as to whether or not they choose to remain an employee. When the performance reviews are sugar coated, workers believe they have a shot at a promotion, when in actuality, you know they will never climb the ladder. As a result, this leads to bad branding for your company.
Establish Positive Ethics
Your company wants to operate according to ethical practices. When employees aren't treated fairly in a performance review, they see this as unethical and an invitation to perform unethically as well and why shouldn't they? If supervisors are sugar coating or being unfair in their evaluation of the employee's work, shouldn't the employee have the same right too?
One of the biggest pitfalls for many companies is allowing close relationships between supervisors and subordinate workers -- ranging from friendships to romantic involvement. Policies and boundaries are needed to ensure personal relationships are kept separate from business. Such personal relationships can affect the honesty and integrity of the review process, and discourage employees from working harder and being engaged in their efforts.
Quality performance reviews that aren't sugar coated confirm expectations. It shows that you expect your employees to perform at a certain level, and more importantly, that you want to see them grow as a worker by maintaining or exceeding this level.
What is your company doing to ensure performance reviews aren't sugar coated? If you have yet to implement human resources management solutions within your review process, there is a big possibility the reviews have not been a true reflection of your workforce.
Small business HR solutions will augment review processes that are flexible according to each employee's role. You'll be able to pinpoint weaknesses and strengths through each performance review, allowing you to position each employee in the best role for them and the business. These reviews will also help determine which employees aren't meeting your company's standards. As your performance reviews become an actual reflection of your workforce, you can create a company that operates at optimal efficiency.
Subscribe to our weekly blog that provides human resources tips to grow your small business and keeps you up to date on the latest trends and changes in employment law.
Margaret Jacoby, SPHR, is the founder and president of MJ Management Solutions, a human resources consulting firm that provides small businesses with a wide range of virtual and onsite HR solutions to meet their immediate and long-term needs. From ensuring legal compliance to writing customized employee handbooks to conducting sexual harassment training, businesses depend on our expertise and cost-effective human resources services to help them thrive. This article first appeared on the MJ Management Solutions blog.
Popular in the Community