An intimate sit down with clothing designer, Catina Bryant, founder of Dai Moda to talk the business of sustainability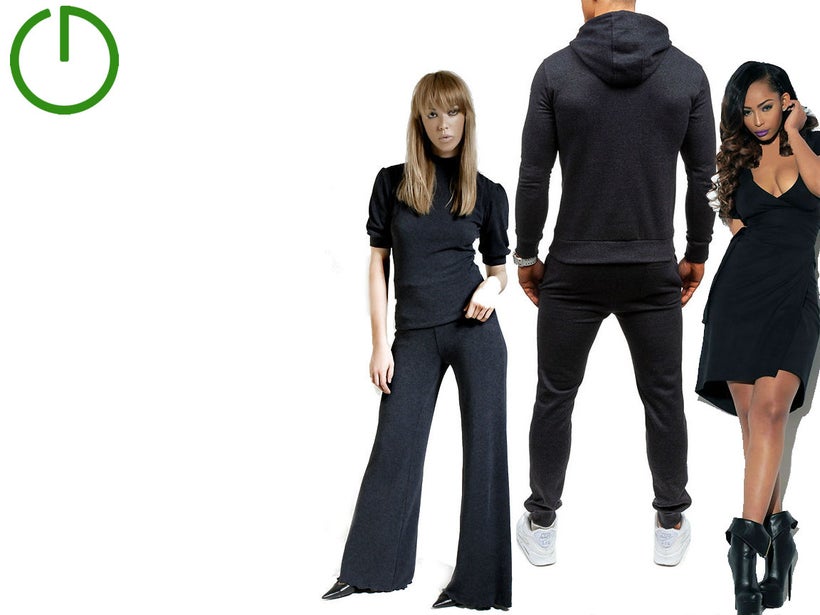 Dai Moda, an eco-designed clothing collections produced according to fair-trade principles, presents the "Greenlight Project" . The "Greenlight Project" fashion presentation by Dai Moda in conjunction with celebrity stylist, Sudi Spence of sudiSTYLE will display a stylish new Fall collections made with certified organic cotton, bamboo and natural fibers using exclusively eco-friendly dyes. Dai Moda and sudiSTYLE will present these collections in a sensory explosion bursting with ideas, energy, charm, and relevance galore. The presentation will highlight Dai Moda's signature women's line (available in Nordstrom and high-end retailers) and will introduce the launch of Dai Moda men's division. The night will be hosted by WeTV's Angela Simmons, feature Bravo TV personality, Africa Miranda, with music spun by Celebrity DJ Toni K on Saturday, September 30th at Trees Atlanta at 7:30pm. Tickets are now available with proceeds being donated to Wellspring Living. 
I had a chance to catch up with Catina Bryant, the lead designer of Dai Moda for a Q & A on the business of sustainability and it was so insightful.
Q: Explain the Dai Moda Concept
A: Dai Moda's concept is simple;  save the planet one garment at a time.   Q: Why did you choose the sustainable route with your collection? A: I was always very "conscious" doing the basics; recycling, reusing and buying sustainable goods where I could.  In 2005 I took a position with as the Director of Operations position with a company called Linda Loudermilk based in Los Angeles.  This company was a very high end couture fashion house that was earth friendly.  I was hired to open a eco concept store in Beverly Hills and I immersed myself into the green culture to open a store that was LEED certified.  It was like going back to college.  I learned so much that I wanted to adapt the lifestyle full-time.  So when I started my brand in 2007 I implemented all of the green practices. Q: Is it hard to be a profitable clothing line with having a sustainable focus?
A: Very much so.  Producing sustainable apparel is more expense because I am creating eco fabrics from scratch, using vegetable dyes, etc. And because the general population is not interested in knowing if the goods are good to the earth, I have to a low margin to stay competitive.   Q: How did you broker main stream retail partnerships. A: I have been on the corporate side of retail for over 15 years as a Buyer, Divisional Merchandise Manager, VP of Product Development , Planning Manager and Director of Operations.  I fostered strong relationships throughout the years.  When I ventured off to start my own company, I knew the ends and out of the business to start and maintain a healthy business.  I also currently utilize my background and experience as a Retail Consultant for other companies.  I have a second company called RCB Retail Consultants that is pretty successful.     Q: Despite the growing urgency surrounding climate change—especially given the setbacks presented by Trump's administration—a stigma surrounding sustainability persists in the fashion industry.  How is Dai Moda leading the charge to a greener future?  
A: Dai Moda is committed to educating the consumer to consciously think before making a purchase.  We provide data whenever we can, as well as spread the word by word or month.  As a company we track our carbon footprint and make an effort to lesson it by 5% per year, contributing less strain on the earth. When doing product development for other brands through RCB Consultants, I always introduce eco alternatives for fabrications and materials.   Q: Describe your F/W 2017 collection, what can we expect to see and where will it be available?  
A: I am very proud of Dai Moda's Fall Collections.  We have evolved and it is right on trend.  Dai Moda has always been know for quality basics and layering pieces.  However the new collection is a bit more edgy and has more main stream apparel. In my personal taste and as a designer I have always been fashion forward. This is Dai Moda's Men's first collection.  I am excited to see the response. Currently you can purchase Dai Moda Women's in select Nordstroms, many boutiques across the US and online at www.daimoda. Dai Moda Men's does not have store placement as of yet, hopefully that will change once the collection has launched.  Of course you will be able to purchase it at the comapny's website.  
To attend The Greenlight Project fashion show in Atlanta on September 30, 2017, or for more information regarding Dai Moda visit www.DaiModa.com

REAL LIFE. REAL NEWS. REAL VOICES.
Help us tell more of the stories that matter from voices that too often remain unheard.
This post was published on the now-closed HuffPost Contributor platform. Contributors control their own work and posted freely to our site. If you need to flag this entry as abusive,
send us an email
.