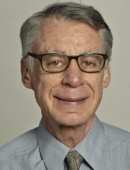 Don C. Des Jarlais, PhD
Director of Research
The Baron Edmond de Rothschild Chemical Dependency Institute
Mount Sinai Beth Israel
All the ingredients for an outbreak were present: a prevalence of intravenous drug use; no syringe exchange programs; restrictions on pharmacy sales of syringes for illicit drug use; little access to substance use treatment; inadequate HIV prevention services; and limited HIV testing and counseling. In addition, a major trucking route running through the region, with some truck drivers engaging in risky sexual behaviors, increased the likelihood of HIV being introduced to the community.
The Dangers of Sharing Syringes
Historically, sharing syringes to inject drugs has been the second-most frequent method of transmitting HIV in the United States, after sexual transmission. As a nation, we have reduced injection-related transmission of this potentially deadly disease by 80 percent or more from its peak in the 1990s, thanks to the many states that endorse syringe exchange, expand drug treatment, provide HIV counseling and testing, and treat HIV-positive individuals with antiretroviral medications.
However, success rates have been uneven from region to region because other states, such as Indiana (prior to the current epidemic), have implemented practically no such HIV prevention and treatment measures. Indiana's initial response to the outbreak was weak, at first allowing syringe exchange for only 30 days; however, they recently extended the program for a full year in Scott County. While the state's response is improving, it may take a few years to see if they have truly halted the outbreak.
No doubt, similar HIV outbreaks will occur in other areas with inadequate HIV prevention, such as Appalachia, where we are now seeing tremendous increases in hepatitis C virus (HCV) infections related to injection drug use. While HCV is easier to transmit through syringe sharing than HIV, its spread is a clear indicator that an increase in HIV infections is likely.
Syringe Exchanges Are Effective
This public health crisis underscores the importance of syringe exchange programs and pharmacy sales of non-prescription syringes in preventing and slowing the spread of HIV through injection drug use.
The defining purpose of a syringe exchange program is to collect and safely dispose of used syringes that are potentially contaminated with HIV and HCV and, in turn, provide users with enough sterile syringes to eliminate the need for sharing. But these exchanges also have become multiservice organizations, addressing as many needs as possible within their budgets.
Syringe exchange programs typically offer HIV and HCV counseling and testing, link individuals to treatment for substance use problems, and connect people with HIV treatment. They also provide a range of other services, such as linkages to social services, food kitchens, and other medical care that people may need, reducing the chances that drug users will develop other health problems associated with injecting, including overdose.
Since HIV is extremely expensive to treat, syringe exchanges are also cost-effective. In addition, studies have shown that areas with exchange programs see many fewer used syringes discarded in public places.
It's important for communities to understand that you can't just open a syringe exchange and expect people to come; you have to build up trust. The most successful programs protect confidentiality by avoiding the collection of names or other identifying information. Outreach work also is key, as is treating drug users with dignity and respect, and making them feel welcome--just as you would with clients of any well-run health service. Also important is encouraging "secondary exchange," where people can exchange syringes on behalf of peers as well as themselves, without limit.
Syringe exchanges do not encourage or lead to increased drug use. As the Indiana situation illustrates, injection drug use has been spreading in areas without syringe exchange programs. If anything, because they can provide linkages to treatment and give individuals a more realistic assessment of the dangers associated with injection drug use, they may lead to a net-overall reduction in injection drug use.
Approaching this issue from a public health perspective is key. The health of a community is tied to the health of people who use drugs, in terms of the spread of viral diseases and the cost of providing treatment for HIV infection. Protecting the community as a whole must include protecting the health of all community members--including those who use drugs.
Popular in the Community