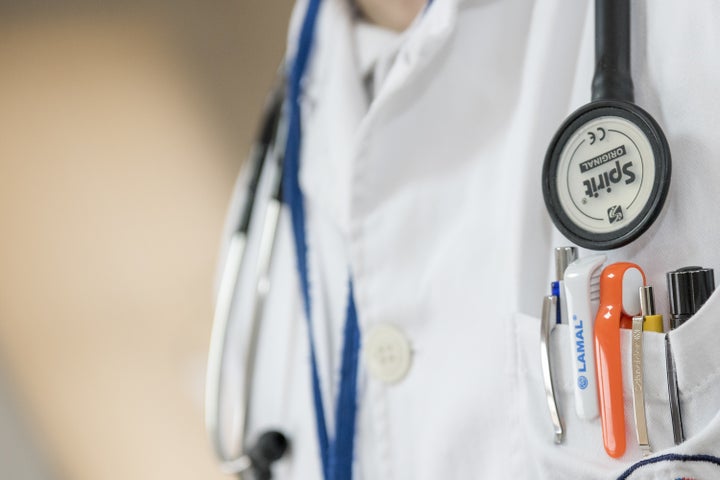 Talking to your doctor before a major or minor surgery can be tough. Knowing the right questions to ask, and knowing when to ask them, can impact the process greatly. There is no denying that there is a lack of communication present in doctors to patients. A national survey of doctors and hospitalized patients found that only 48% of patients said they were always involved in decisions about their treatment, and 29% of patients didn't know who was in charge of their case while they were in the hospital (2010). However, 81% of patients and 71% of doctors agreed communication made a difference in "whether a patient lives or dies," according to the survey of 500 doctors and 800 patients.
Although this statistic proves that doctors and patients want to have more communication with one another, it can still be daunting for the patient to know exactly which questions to ask depending on the procedure they are receiving. Luckily, there are multiple resources available to patients about what and when to ask their doctors for important information. Doing so ensures that both parties are on the same page, thus, improving the success of the procedure.
In DC, one of the top-ranking hospitals, Medstar Georgetown University Hospital, goes as far as providing an entire document (accessible online) on how to plan for your surgery step-by-step. This document provides a full list of do's and don'ts before and after your surgery. In having this list, Medstar is improving the likelihood that their patient will be prepared for their procedure and for the aftercare. Additionally, other resources, like Weiss & Paarz, provide a list of questions, from doctors, that they encourage you to ask before your procedure.
When I had a minor operation a few years ago at Sibley Hospital, in Northwest DC, I felt like I received the utmost care, but I was fairly unprepared in terms of knowing what to expect. My doctor was fantastic, but I wished that I had sat down and asked him questions ahead of time that would have made the recovery process less physically and emotionally draining. (I also would have stocked up on a lot more ice cream if I'd known just how long I'd be lying around in bed post-surgery!)
So, whether your procedure is major or minor, don't be afraid to use resources that most doctors provide for you. Communication is key when dealing with your health because it increases the success of the procedure.
Doctors and patients need to be able to ensure the best possible care, and the only way that is going to be a definite is if both parties are notified of any information they need. Therefore, don't be afraid to ask the detailed questions or use the necessary resources provided.
Related
Popular in the Community