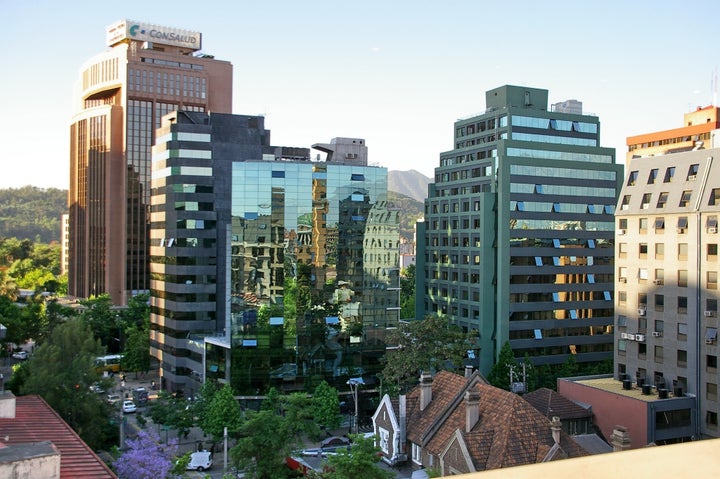 Technology is driving revolutionary changes in markets, and sometimes creating entirely new ones. Even more remarkable is how small the innovation can be, compared to its relative impact on an industry.
Take Uber as an example. While the idea is novel and has led to the creation of a company that is valued in the tens of billions, the technological underpinnings are relatively simple.
A market currently being disrupted by similar simple tech solutions is the real estate industry. With companies like Airbnb and VRBO making waves in short-term rental markets, and countless other tech startups emerging to cater to the needs of realtors and investors, there is an open field for innovation that creates a lot of questions about what will come next. To learn a bit more about how tech can be used to change the real estate industry I connected with Bill Lyons, CEO and founder of Revestor, a real estate search engine that helps investors find properties while using data to assess their potential.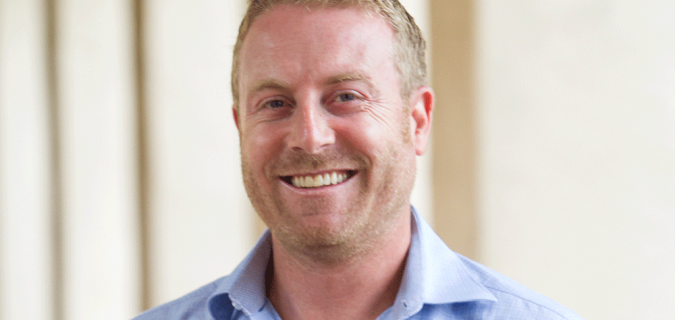 Where did the idea for Revestor come from? What problem does the service solve for customers?
Revestor came from the mistakes I made myself in real estate investing. Buying on speculation. Buying based on potential appreciation. It also came from my frustration with trying to find investment properties in the first place. Some of the information was only available to real estate professionals; some was on several different websites and some was on a do it yourself clunky spreadsheet. I wanted to put all that information in one place, and I wanted to empower users with the ability to run numbers over live listings. By giving users insights into key real estate investment indicators, they are forced to look at the worse case and best case scenario. While waiting in line overnight at a new condo high rise that promises you'll make $100K by the time it is built is exciting - you can't ignore the numbers. Quality questions create quality investments. Revestor asks if it doesn't appreciate can you still rent it out for the payment? Can you still make cash flow? Is there still a good return if you end up holding it? Revestor solves the problem of real estate investors spending countless hours combing through Zillow or the MLS and gets them to the properties with the highest potential returns quicker. It also replaces spreadsheets and helps investors make more informed decisions based on actionable and intelligent data, not speculation. It is a great way for first-time investors who are currently only invested in a 401K, IRA, and/or stocks to diversify and get into real estate investing safely. We wanted to create an Ameritrade type platform for real estate.
How has the short term rental market changed in the past 5 years?
Uber changed our economy to a sharing economy and Airbnb capitalized on that. Before Airbnb there was VRBO and it was for vacation rentals. The sharing economy and Airbnb made vacation / short term rentals mainstream. VRBO was like Craigslist for vacation rentals and Airbnb came along and created a simple easy-to-use user experience that made it so anyone could rent out a room, house or apt and users could search beautiful pictures. This movement is just beginning and will hit critical mass worldwide over the next 60 months.
What are three predictions for how the industry will change in the future?
1. Some HOA boards will loosen their stance on short term rentals and will allow owners to rent units out for less than 30 days at a time.
2. Lenders will loosen their guidelines even more on short term rental investment financing. Fannie and Freddie will update their stance on vacation / short term rental investments and clearly define the guidelines. It is becoming more and more popular and will have to be addressed by the GSEs. It will be more than private investors doing them now. Our sister company Griffin Funding has loan products tailored to Airbnb investors but the rates are higher than conventional financing. Soon these rates will come down closer to conventional financing. Griffin helps investors in California and Hawaii finance Airbnb properties, so they don't have to put all cash down.
3. It will be common for investors to own multiple properties in multiple cities and not have any one as a primary residence. In addition to sharing, Mobility is the new economy. With access to the internet, one can run their business from anywhere in the world. Or work for a company remote. Each property pays for itself and cash flows while they are not there. It's the new way to leverage locations and own property throughout the world.
4. Mini Airbnb hotels. Super hosts will venture out beyond single family residential properties into commercial properties. They'll gut an old motel or hotel and rehab it. The check in and check out process will be automatic and it will be cheaper than a hotel. They will have prime locations, earn huge returns and avoid HOAs.
5. Global investing. Super hosts will invest in Airbnb in other countries like Mexico emphasizing those with a lot of tourism.
6. The Airbnb ecosystem will continue to expand like Uber's. There will be many companies that make a lot of money selling ancillary services to hosts and guests.
What impact will technology have on the future of the industry?
1. Companies will create technology for ancillary services within the Airbnb ecosystem. It will be like the Apple App Store for the iPhone. Developers will develop solutions to make hosts more money and save guest money and improve their experience.
2. As we continue to develop our platform, it will become easier and easier for first-time and experienced investors to invest in real estate to rent out to long term or short term tenants. The data will become more intelligent and more accurate. Investors will find and acquire properties effectively and efficiently not inside the current broken process they do now. Investing in real estate will be just like investing in stocks. Instead of p/e ration, earning and market cap it will be cash flow, cash on cash return, cap rate and ROI.
How does Revestor standout compared to companies like Zillow and RedFin?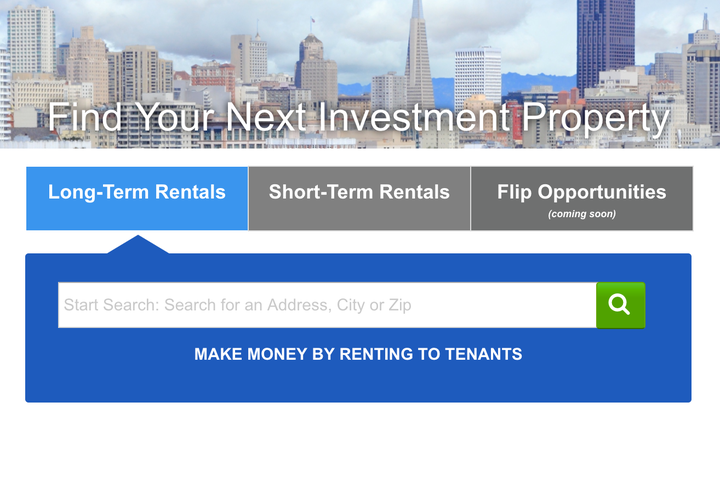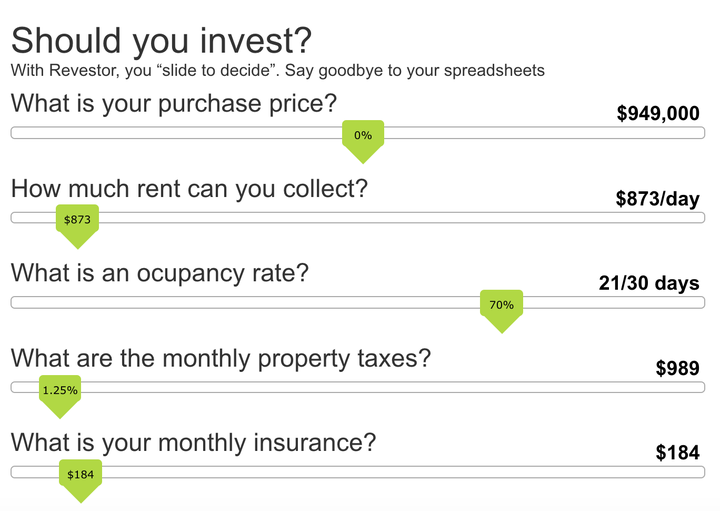 Zillow is a real estate marketplace and is not a real estate company with agents like Redfin. Redfin most likely will go public this year and is a great company. Both are great companies, of which I admire. But both have no solutions for real estate investors, which is 25% of the market. They only cover 75% of the market. 25% is more than just a niche. We have a premier tool for real estate investors to run investment calculations over live listings. They do a lot of things very well and who knows maybe one day there will be some synergies between us and an opportunity for a strategic relationship. If not we will continue to build an all in one solution on our own. There are things that they offer that would benefit our users, and there are things that we offer that would benefit their users. We continue to improve and build out the product, so it adds more and more value to those looking to invest in real estate.
Related
Popular in the Community