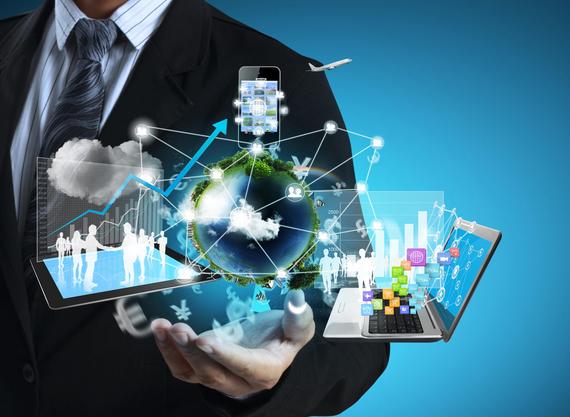 Of all the changes technology has created in the last five years, our purchasing process is one of the most significant. From local commodities to industrial items, the way in which we buy and sell is radically different from the way it was just a few years ago. Buying has become easier, quicker, and more simple. Consumers now have access to a plethora of new informational outlets they use to obtain information before making a purchase, and access to an equal amount of venues to choose from for purchasing. For consumers, getting what they want when they want has become an expectation. In response to this increase of awareness and consumer power, organizations that sell to consumers have been forced to drastically adjust their methods to meet the demands of consumers and stay relevant. For many of these companies, technology has been the answer to excelling in a changing market.
Here are four new companies that have leveraged technology to influence the buying process of customers.

1. Nestiny
Nestiny, a new company based out of Richmond, Virginia, has taught people that buying a house doesn't need to be such a headache. In the last year, Nestiny has become an invaluable resource for online homebuyer education and has assisted the informational awareness and purchasing process for many consumers. By empowering homebuyers with timely, expert advice and tools, Nestiny guides buyers through their learning process from start to finish in a modern way. With Netflix-style navigation, a user can scroll through over more than 100 free articles that are easy to read, have fun graphics and are shareable. Nestiny is the first destination website for consumers to learn about "all things homebuying". Rather than jumping right into the home search process, Nestiny helps homebuyers understand what to expect in the process, explains confusing jargon and gets homebuyers prepared to become a homeowner. For people preparing to make one of the largest purchases in their life, it always helps to have a little assistance.
Just a few years ago, borrowing money used to be a hassle. Even asking a friend to spot your movie ticket could seem abrasive, because then your friend was tasked with remembering and reminding you to pay him back. With Venmo, this issue no longer exists. Similar to Paypal, Venmo allows you to transfer money to anyone at anytime. Because the platform is mobile, it gives users the power to send and receive money wherever they go.
3. Clowder

Another company using technology to expedite and facilitate our purchases is Clowder. Founded by Christine Miao and Matt Casey, two McKinsey alumni and graduates of 500 Startups, Clowder offers on-demand coffee deliver in Manhattan. The app utilizes proprietary technology to keep the coffee hot and delivery fast - usually within 15 minutes. Clowder has become a go-to for those who don't want to wait in line for their morning coffee.

4. Uber

Forget about just the buying process of taking taxis - Uber has changed the way we buy cars. With Uber's new ride-sharing model, they are turning the entire automobile industry upside down. Uber has made claims that using their service can be cheaper than even owning a car. Thus, they're no longer just competing with taxi companies - they're competing with car dealerships.
Support HuffPost
The Stakes Have Never Been Higher
Related
Popular in the Community