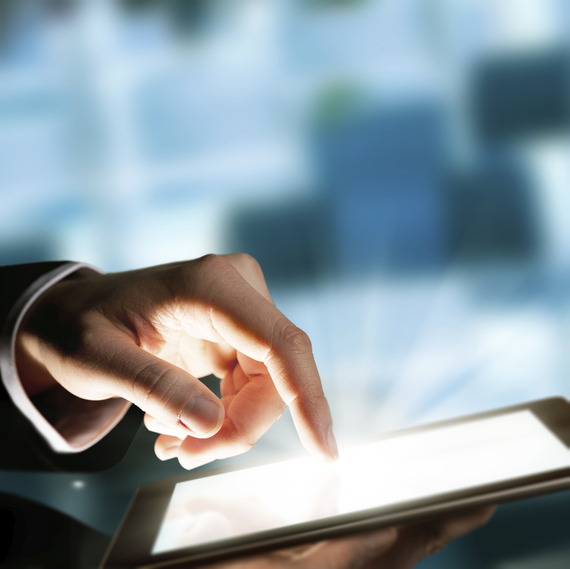 I am flying back from a one-day business trip to L.A. and, thanks to Uber, I will be home by 3 p.m. I am most definitely on an Uber high. I understand conceptually that Uber is disrupting the transportation industry, but this was a profoundly experiential revelation. I may never rent a car in L.A. again. For the same price as a car rental (including gas and insurance), I was driven to and from my appointment while I ate my breakfast, made eight business calls and relaxed in traffic. I was early to my appointment, early to the airport and now I will be home three hours earlier than I anticipated. This will give me extra time to order my next round of insanely high quality groceries from Good Eggs and a razor for my son at Harry's.
Sure, all of these brands are driven by technology. But they share something even more important -- a passion to deliver the highest quality products at an incredibly fair price. Cutting out the middleman and selling direct to consumers is what makes this possible. The razors at Harry's can be engineered to perfection and still cost the same as what you'd find at the drugstore. Eye glasses at Warby Parker can make you look incredibly cool and the company can still donate a pair for every one you buy. You can shop at Good Eggs and sustain local food systems on a sustainable budget.

Of course not every online business shares this commitment, but I know these are the types of brands I want to buy. And while some sell their goods in traditional brick and mortar outlets, the majority of their sales are direct. Full disclosure, I own True Nature Botanicals, a luxury skincare and scent company that sells direct to consumers in order to provide the highest impact ingredients without toxins. And I wanted to find other like-minded companies to support. Discovering these thoughtful brands has been an amazing experience. The benefits of buying direct are plentiful--higher quality, higher value, and increased convenience, not to mention the intangible good feeling you get by supporting specialty brands who are driven by passion and purpose.
Here are a few of my amazing discoveries.
Good Eggs: www.goodeggs.com
Good Eggs brings local groceries right to you. Order online from the best local farmers & foodmakers, and your groceries are picked and prepped to order. Available in San Francisco, Los Angeles, Brooklyn and New Orleans. Their mission is to grow and sustain local food systems worldwide, so if they're not near you yet, stay tuned!
Harry's: www.harrys.com
Harry's designs and manufactures its own razors based on an exacting construction process with blades made by German engineers. By selling direct to consumers online, they're able to shave away the excess so you don't have to overpay for a great shave.
Soma: www.drinksoma.com
Soma's goal was to create a water filter that's beautifully designed, easy to use, and made of sustainable materials. Oh, and to help the more than 800 million people around the world who don't have access to clean and safe drinking water.
Warby Parker: www.warbyparker.com
Warby Parker wanted to solve a simple problem--glasses are too expensive. So, they circumvented the traditional channels, designed glasses in house, and sell direct to customers to provide higher-quality, better-looking prescription eyewear at a fraction of the going price.
Help me add to the list. What innovators out there have you discovered?
Calling all HuffPost superfans!
Sign up for membership to become a founding member and help shape HuffPost's next chapter