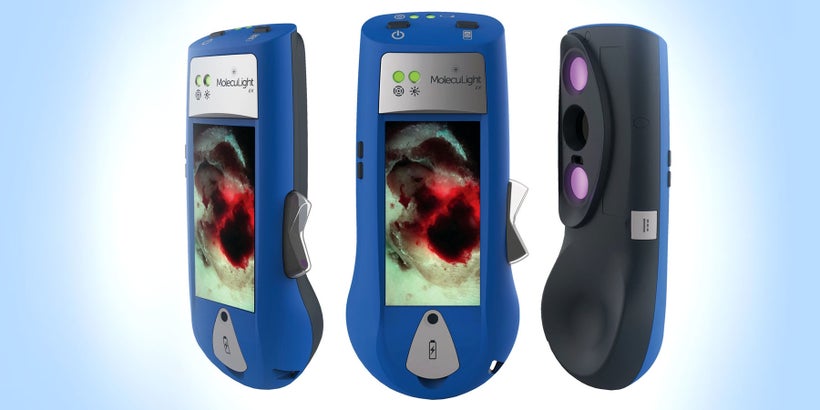 Smart bandage technology is something I've touched on a few times.  Most of the time, the technology has involved being able to monitor the health of a wound without 'undressing' the bandage.  Some take on a more active role however, such as administering insulin to manage blood glucose levels.
A team from the University of Nebraska-Lincoln, Harvard Medical School and MIT believe their smart bandage could eventually heal wounds on its own.
The work, which was documented in a recently published paper, consists of electrically conductive fibers that have been coated in a gel that can itself be loaded with antibiotics, painkillers, tissue-regenerating growth factors or other medications.
Of course, wound care is not the sole preserve of the bandage, and various technologies exist to help wounds heal faster.  For instance, German startup ColdPlasmaTech coats a dressing in cold plasma to destroy bacteria and stimulate the body's own self-healing powers.  The company hope to tackle two of the biggest problems in modern medicine: chronic ulceratrions (like bedsores and diabetic feet) and the long sought after solution to treating multiresistant bacteria in wounds.
Another new technology entering the market has emerged recently via Smith & Nephew, who recently announced the European launch of MolecuLight i:X.  The device is designed to more effectively guide clinical decision making around wound care. The device uses fluorescence to visualize the wound and highlight harmful bacteria in real time.  This allows physicians to select the correct therapy at the right time.
The team believe that it can assist in wound sampling and support the monitoring of the wound and it's healing.  Early tests of the device show that it can make decisions 9 times faster with a 54% higher chance of accurate diagnoses.
"The MolecuLight i:X enables healthcare professionals to see what they have never been able to see before" Smith & Nephew say. "We are proud to partner with MolecuLight Inc. and bring this innovative technology to our customers. It strongly complements our range of advanced wound care products and we believe is set to start a revolution in wound care clinical practice."
It's estimated that over 2 million people are currently living with a chronic wound in Europe, with around 16% of those wounds remaining unresolved after a year or more.  As such, it's a major priority for healthcare providers around the world, both in providing better patient outcomes but also reducing the cost of delivering care.
According to Wound Care Market report published by Coherent Market Insights, wound care management is important process in order to avoid various chronic wound conditions such as arterial ulcers, diabetic ulcers, and venous ulcers, which can compromise restorative capabilities of body.
With the problem being so pronounced, it's pleasing to see such a wide range of technologies emerging to help matters.  You can check out MolecuLight i:X in action via the video below.
Calling all HuffPost superfans!
Sign up for membership to become a founding member and help shape HuffPost's next chapter
This post was published on the now-closed HuffPost Contributor platform. Contributors control their own work and posted freely to our site. If you need to flag this entry as abusive,
send us an email
.