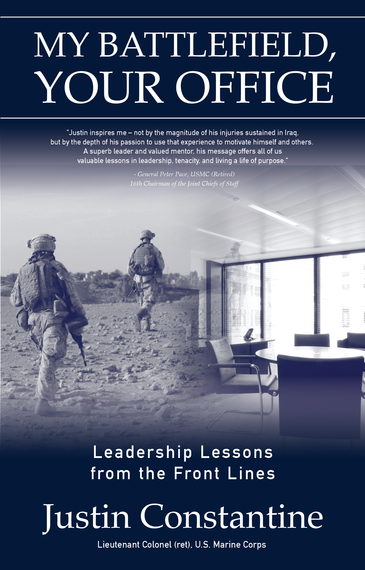 When I was shot in the head by a sniper in Iraq, my old life ended. But my new life didn't really begin until I wrote about it.
Before I was sent to Iraq with the Marines in the summer of 2006, I was a successful lawyer. I was also unmarried, although I had met Dahlia in my Spanish class in Argentina a few months earlier, and our budding relationship resulted in marriage two years later.
Everything changed after my injury. My military career was essentially over; my professional path irrevocably changed. Even my personal life changed forever, as I had to adapt to my new normal, including significant disabilities. And Dahlia was seriously affected also, as she set aside her dreams to help with my recovery.
I have talked about my experiences a lot. First, with my wife, then with medical professionals, my family and friends, and finally as a public speaker.
I've been fortunate to speak at a number of major corporations in my new career as an inspirational speaker, TED lecturer and veterans advocate. In my talks about what businesses can learn from military leadership, I often reflect on my recovery and the lessons I have learned.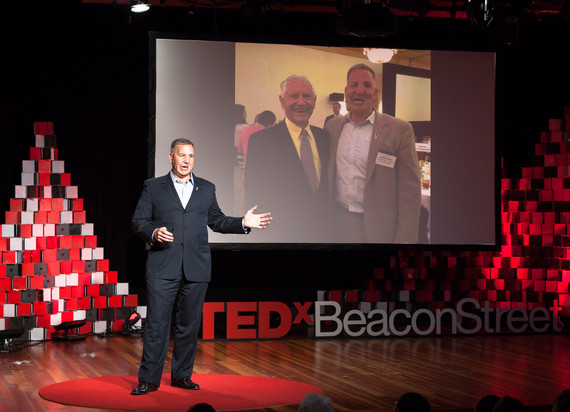 After the talks, members of the audience ranging from top executives to junior staffers who were in the back of the room have told me how much it meant to hear my personal story, encouraging me to write it down.
At first, it seemed like that would be easy. After all, these are stories that I've told and retold dozens of times in all kinds of situations. But writing them down seemed so final, even when a particular chapter went through multiple revisions in the editing process.
I realized as I wrote the book that just as we are always changing, so are our memories. Each time I told my story, it changed a little.
At first, I emphasized the negative parts: how close I came to death, how devastating my injury was. As I recovered, I learned to emphasize the positive parts: the Marines who put their lives on the line to save me, how supportive my wife was. And finally, I learned to tell my story so that it could help others, focusing on the universal lessons in it about struggling to overcome hardship.
My personal story is just part of the book, My Battlefield, Your Office. I also included a lot of things I've learned in my career about military leadership, how businesses work and what the two can learn from each other.
But writing those sections may have helped me the most. The process was therapeutic, helping me consider every aspect of my injury and recovery. And those reflections in turn helped me connect with other wounded warriors going through the same issues.
Putting them down in print gave me a sense of closure, forcing me to say once and for all what these stories meant. I may be done with this book, but there are still chapters left in my life, and I'm ready to go write them.
REAL LIFE. REAL NEWS. REAL VOICES.
Help us tell more of the stories that matter from voices that too often remain unheard.