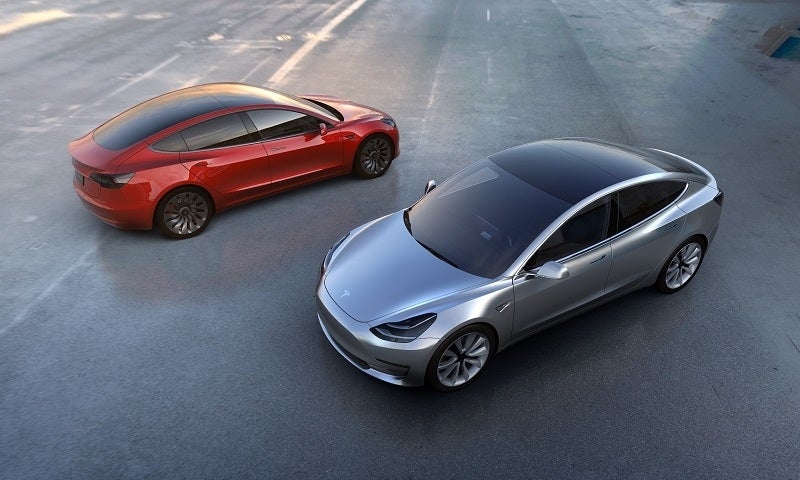 By Sankar Narayan, Chief Financial and Operating Officer, Xero
While fallen giants of the dot-com boom have proven that, as a metric, market cap can be all bang and no buck, and although the company's soaring valuation was measured by promise rather than profits, there's something to be said for a 13-year-old company temporarily dethroning a century-old incumbent.
The man at the helm of Tesla, Elon Musk, has on many occasions been likened to an extraterrestrial, here from another planet to wean the world of its unsustainable addiction to fossil fuels. However, his company's forthright mission to, "accelerate the world's transition to sustainable energy", is a key differentiator.
Musk's pledge to produce a Tesla that can drive itself unaided from Los Angeles to New York by the end of this year is the type of visionary thought that would not only take on a social imperative like renewables and emissions. In a world where autonomous vehicles can be summoned at-will, the game would be changed for low-income families, with the necessity of car ownership removed. Downtown carparks might free up again, making way for more housing in cities where there's a shortage.
A mission-driven organization is not something leaders can manufacture, couple this with a strong, founder-led culture and, like Musk, an organization can be very successful at delivering on its vision.
GM has beat Tesla to market with the Chevrolet Bolt, their mass-market affordable plug-in offering with a price tag and mileage range similar to the Model 3. But what the Detroit automaker has failed to capture are the levels of hype garnered by Tesla. We likely won't be seeing lines of people snaking out the door to sign up for Chevy's next release anytime soon.
Alexander Potter, an analyst at Piper Jaffray Cos. and a professed Tesla owner, aptly encapsulates what captivates the automaker's consumers and shareholders.
"Tesla engenders optimism, freedom, defiance, and a host of other emotions that, in our view, other companies cannot replicate," said Potter. "As they scramble to catch up, we think Tesla's competitors only make themselves appear more desperate."
Perhaps it's something about the challenger brand, possessing a willingness to overcome substantial obstacles, whether they be technological, political or otherwise that positions Tesla to thwart its rival. One of the most significant challenges they needed to overcome was that GM's well-being was once intrinsically linked to that of the country's.
Over the past decade at Xero, we've evolved from a startup, to a challenger into one of the leading global accounting platforms. As a challenger, surpassing one million subscribers is not only a significant milestone for cloud accounting, but validation for an industry that didn't even exist a decade ago. At Xero, we have a strong vision that we're constantly iterating on: to rewire the global economy, connecting millions of businesses to their banks, advisors and each other. Together, with our accounting partners and small business owners, we're making this happen.
Our one million subscribers are creating jobs and changing lives. Together, we're building one of the world's most important ecosystems, using technology to transform how business works. The sky's the limit as to how big this can get.
Musk is a change the world kind of guy, and his company, which has been mission-driven from day dot, might just do it.
About the Author: Xero Chief Financial and Operating Officer, Sankar Narayan is a seasoned executive with multiple decades of experience driving change in companies in the midst of major structural and industry shifts including media, aviation and now software.
Starting his career in technology as a software engineer in Silicon Valley, Sankar transitioned to finance after securing his MBA at the Booth School of Business.
He's since had roles at the Boston Consulting Group where he was a Consultant, Vodafone where he was the General Manager of Finance and was previously CFO at Fairfax Media and the Virgin Australia group of airlines.
Recently, Sankar's role at global cloud accounting platform Xero has expanded to include the Chief Operating Officer function so he can drive both operational outcomes and revenue globally. With the advent of automated reporting systems, the compliance element in a CFO role has been streamlined, meaning it has now evolved to one of a Chief Performance Officer driving strong operating outcomes in partnership with the CEO.
Sankar is also an independent non-executive board member at SITA, a global airline IT company, and Bailador, an ASX-listed technology investment company. He enjoys a half or full round of golf (depending on the day), a strong cappuccino and resides in Sydney with his family.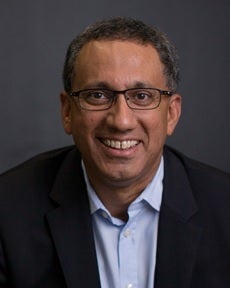 REAL LIFE. REAL NEWS. REAL VOICES.
Help us tell more of the stories that matter from voices that too often remain unheard.
This post was published on the now-closed HuffPost Contributor platform. Contributors control their own work and posted freely to our site. If you need to flag this entry as abusive,
send us an email
.