Adapted from an excerpt of "The Homeopathic Revolution: Why Famous People and Cultural Heroes Choose Homeopathy" (Berkeley: North Atlantic Books, 2007)
History reveals that the American Medical Association (AMA) was dictatorially led for the first half of the 20th century by George H. Simmons, MD (1852-1937) and his protégé, Morris Fishbein, MD (1889-1976). Simmons and Fishbein each served for 25 years in the combined and powerful role as the general manager of the organization AND as the editor of its journal, the Journal of the American Medical Association (JAMA). These two leaders provided substantial benefit to the organization and to medical doctors, but their methods of doing so have been severely criticized, with some historians referring to them as "medical Mussolinis" (Beale, 1939).
The AMA was a weak organization with little money and little respect from the general public when George H. Simmons took the reign of the AMA in 1899. The advertising revenue from its medical journal was a paltry $34,000 per year.
Then, Simmons came up with the brilliant idea to transform the AMA into a big business by granting the AMA's "seal of approval" to certain drug companies that placed large and frequent ads in JAMA and its various affiliate publications. To get the AMA's "seal of approval," a drug company did not have to conduct any research nor did they even have to prove the safety or efficacy of a drug. The drug companies simply had to do two things:
They had to divulge the specific constituents of their drug (no "secret" formulas were allowed...and this action was a beneficial action), however, to get the "seal of approval," drug companies had one other important requirement...
They were required to advertise in every local, regional, and national AMA publication (i.e., the drug companies were forced to pay the AMA a large amount of money)
By 1903, the AMA's advertising revenue increased substantially to $89,000, and by 1909, JAMA was making $150,000 per year. In 1900, the AMA had only 8,000 members, but by 1910, it had more than 70,000. This substantial increase in advertising revenue and membership was not the result of new effective medical treatments, for there were virtually no medical treatments from this era that were effective enough to be used by doctors today or even just a couple of decades later.
Some critics of the AMA have called their seal-of-approval program a form of extortion because the AMA did no testing of any products and not even require any evidence of safety (Ausubel, 2000). When George Abbott, owner of a large drug company, Abbott Biologicals (known today as Abbott Laboratories), did not provide "blackmail" money to the AMA and when none of his products were granted AMA approval, Abbott went on the offensive. He arranged for an investigation of the AMA president that revealed that Simmons had no credible medical credentials, that he had had sex charges brought by some of his patients, and that he had had charges of negligence in the deaths of others.(1) After this meeting, the drugs made by Abbott Laboratories were regularly approved, and the company was not required to place or pay for any ads.
Simmons was shrewd enough to have the AMA establish a Council on Medical Education in 1904. This council's mission was to upgrade medical education--a worthy goal, especially because surveys in JAMA itself had consistently shown that the graduates of the conventional medical schools failed the medical board examinations at almost twice the rate of graduates of homeopathic colleges (Robins, 2005, 76).
However, the AMA actually developed guidelines to give lower ratings to homeopathic colleges, including the homeopathic colleges at Boston University, University of Michigan, New York Homeopathic Medical College (which today is called this same name without the word "Homeopathic" in it), and Hahnemann Medical College (of Philadelphia). For instance, just having the word "homeopathic" in the name of a school had an effect on the rating because the AMA asserted that such schools taught "an exclusive dogma."(2)
In 1910, the same year that the Flexner report was published, the AMA published "Essentials of an Acceptable Medical College" (Report of the Council, 1910), which echoed similar criteria for medical education and a disdain for non-conventional medical study. In fact, the AMA's head of the Council on Medical Education traveled with Abraham Flexner as they evaluated medical schools. The medical sociologist Paul Starr wrote in his Pulitzer Prize-winning book: "The AMA Council became a national accrediting agency for medical schools, as an increasing number of states adopted its judgments of unacceptable institutions." Further, he noted: "Even though no legislative body ever set up ... the AMA Council on Medical Education, their decisions came to have the force of law" (Starr, 1982, 121).(3)
With the AMA grading the various medical colleges, it became predictable that the homeopathic colleges, even the large and respected ones, would eventually be forced to stop teaching homeopathy or die.(4)
In 1913, Simmons and the AMA went on the offensive even more strongly by their establishment of the "Propaganda Department," which was specifically dedicated to attacking any and all unconventional medical treatments and anyone (MD or not) who practiced them. In this same year, Simmons hired Morris Fishbein, MD, as a publicity man for the AMA.
In 1924, Simmons was forced out of the AMA due to the many scandals around him, and he took home all his personal files and burned them (Fishbein, 1969, 93). Simmons was wise enough to have trained his replacement, Morris Fishbein. Fishbein's specialty was publicity and the media, and he used the media to attack anyone who provided a real or perceived threat to conventional medicine. Besides severe attacks against anyone who practiced unconventional medical treatments, Fishbein and the AMA were also initially extremely antagonistic to those conventional medical doctors who supported pre-paid health insurance.(5)
Fishbein was a medical doctor who did not practice medicine. He was, however, an effective advocate for conventional medicine and a vocal critic of unconventional treatments. Shortly after he became head of the AMA, he wrote several books sharply critical of "medical quackery." He called chiropractic a "malignant tumor," and he considered osteopathy and homeopathy "cults." While Fishbein certainly provided benefit to the general public by warning them about some of the medical chicanery that existed at the time, he lumped together everything that was not taught in conventional medical schools and considered all such modalities quackery.(6) When one considers that the vast majority of medicine practiced in that era was inadequately tested and dangerous to varying degrees, Fishbein's obsessive fight against certain treatments provided direct benefits to the physicians he was representing.
Fishbein's frequent and strident attacks on "health fraud" were broadcast far and wide, in part through his own newspaper column, syndicated to more than 200 newspapers, as well as a weekly radio program heard by millions of Americans. His influence on medicine and medical education was significant, and it is surprising how few medical history books mention his influence or his questionable tactics. Time magazine referred to him as "the nation's most ubiquitous, the most widely maligned, and perhaps most influential medico" (June 21, 1937).
There are also numerous stories about Fishbein's efforts to purchase the rights to various healing treatments, and whenever the owner refused to sell such rights, Fishbein would label the treatment as quackery (Ausubel, 2000). If the owner of the treatment or device was a doctor, this doctor would be attacked by Fishbein in his writings and placed on the AMA's quackery list. And if the owner of the treatment or device was not a doctor, it was common for him to be arrested for practicing medicine without a license or have the product confiscated by the Food and Drug Administration (FDA) or the Federal Trade Commission (FTC). Fishbein denied these allegations, but the AMA was tried and convicted of anti-trust violations for conspiracy and restraint of trade in 1937. Further, Fishbein wrote numerous consumer health guides, and his choice of inclusion for what works or what doesn't work was not based on scientific evidence.
Fishbein extended Simmons's idea for the AMA seal of approval to foods, and by including a significant amount of advertising from food and tobacco companies, he was able to make the AMA and himself exceedingly rich. In fact, under his reign, the tobacco companies became the largest advertiser in JAMA and in various local medical society publications. In fact, Fishbein was instrumental in helping the tobacco companies conduct acceptable "scientific" testing to substantiate their claims. Some of the ad claims that Fishbein approved for inclusion in JAMA were: "Not a cough in a carload" (for Old Gold cigarettes), "Not one single case of throat irritation due to smoking Camels," "More doctors smoke Camels than any other cigarette," "Just what the doctor ordered" (L&M cigarettes), and "For digestion's sake, smoke Camels" (because the magical Camel cigarettes would "stimulate the flow of digestive fluids").
By 1950, the AMA's advertising revenue exceeded $9 million, thanks in great part to the tobacco companies.
Coincidentally, shortly after Fishbein was forced out of his position in the AMA in 1950, JAMA published research results for the first time about the harmfulness of tobacco. Medical student Ernst Wynder and surgeon Evarts Graham of Washington University in St. Louis found that 96.5 percent of lung cancer patients in their hospitals had been smokers. Very shortly after the Morris Fishbein left the AMA, he became a high-paid consultant to one of the large tobacco companies, and JAMA finally was able to publish a slew of studies that confirmed the real dangers of tobacco.
Today, it is remarkable to note that the University of Chicago is the home of the Morris Fishbein Center for the History of Science and Medicine. Does this mean the university will next house the Mussolini Center for Political Economy?
(1) Ironically, George Simmons actually graduated from a Chicago homeopathic medical college in 1882. He also obtained a conventional medical degree from Rush Medical College in 1892, though there is no evidence that he attended any classes more than a couple of days, nor is there any evidence that he took formal examinations there. A respected physician-urologist who was an alumni of Rush uncovered death certificates and prescriptions that Simmons wrote in Nebraska during every week over the six-month period that Simmons was supposedly attending classes in Chicago, more than 500 miles away (Lydston, 1909). Simmons also asserted that he had received a diploma from Rotunda Hospital in Dublin, Ireland, and yet that hospital never issued diplomas. He further advertised himself as having spent a year and a half working in the largest hospitals in London and Vienna, facts that were in dispute. Simmons even declared himself a specialist in skin diseases, genito-urinary diseases, and rectal diseases (he did seem to be "imbued" in this latter subject but not medically speaking). When confronted with these charges, Simmons asserted that his errors in advertisements were not regarded as unethical in Nebraska, where he practiced (Ausubel, 2000; Mullins, 1988). It seems that Simmons was the epitome of the quack-charlatan to which he was so vehemently antagonistic. Even more startling is the fact that he openly had a mistress and even attempted to get rid of his wife. In those days one technique to do this was to have her committed to an insane asylum. Simmons heavily drugged her and then tried convincing her that she was going insane. However, this strategy backfired. Mrs. Simmons took her husband to court in 1924, and the sensational trial ruined his image. This trial inspired numerous books, plays, and movies, the most famous of which was Gaslight, starring Charles Boyer and Ingrid Bergman.
(2) Historians of homeopathy assert that the homeopathic medical colleges experienced so much pressure to provide training in conventional medical sciences that they were not providing adequate training in homeopathy itself (Winston, 1999). In fact, it was estimated that 92 percent of the homeopathic medical school's curriculum was required for conventional medical subjects (Roberts, 1938). In this light, it may be more accurate to say that conventional medical colleges taught "an exclusive dogma," because they never taught homeopathic medicine while the homeopathic colleges taught a much broader range of subjects.
(3) Even Henry Pritchett, head of the Carnegie Foundation, came to view the Council's power "in much the way Dr. Frankenstein viewed his own creation" (Brown, 1979, Chapter 4).
(4) Some states didn't recognize graduates of medical schools with a "B" or "C" rating, giving additional power to the AMA's educational standards (Roberts, 1938).
(5) One of the earliest pre-paid health insurance plans was the Group Health Association. When Mario Scandiffio, MD, agreed to become one of the doctors to provide care on a pre-paid basis, his membership in the District of Columbia Medical Society was terminated. A similar situation happened to Charles R. Wiley, MD, who was chairman of the Medical Civic Center of Chicago. When he and eighteen members of his medical staff agreed to provide care for the Group Health Association, they were all suddenly expelled from the Chicago Medical Society, and they lost whatever professorial appointments they had.
(6) One of Fishbein's other obsessions was his strong resistance to admitting black physicians into local medical societies. Fishbein and the AMA's technique for keeping black physicians out of local medical societies was simply by allowing local societies to establish their own membership criteria. Shockingly, this was not changed until 1964.
Ausubel, K. When Healing Becomes a Crime. Rochester: Healing Arts, 2000.
Beale, M. A. Medical Mussolini. Washington, D.C.: Columbia, 1939.
Brown, E. R. Rockefeller Medicine Men: Medicine and Capitalism in America. Berkeley: University of California Press, 1979, pp. 135-191.
Fishbein, M. Morris Fishbein, MD: An Autobiography. New York: Doubleday, 1969.
Flexner, A. Report on Medical Education in the United States and Canada. New York: Carnegie Foundation, 1910.
Lydston, G. F. How Simmons, "Our Peerless Leader," Became a Regular. Self-published, 1909.
Mullins, E. Murder by Injection: The Story of the Medical Conspiracy Against America. Stauton, Va.:
National Council for Medical Research, 1988. Available at www.thespectrumnews.com/papers/S0401.pdf (pp. 22-39 in the file)
Report of the Council on Medical Education: The Essentials of an Acceptable Medical College, JAMA, 1910, pp. 1974-1975.
Roberts, H. A. A Letter is Answered, Homoeopathic Recorder, July 1938, 53(7):22-32.
Robins, N. Copeland's Cure. New York: Knopf, 2005.
Starr, P. The Social Transformation of American Medicine. New York: Basic Books, 1982.
Winston, J. The Faces of Homoeopathy. Tawa, New Zealand: Great Auk, 1999.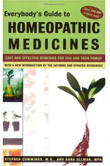 Dana Ullman, MPH, CCH, is America's leading spokesperson for homeopathy and is the founder of www.homeopathic.com. He is the author of 10 books, including his bestseller, Everybody's Guide to Homeopathic Medicines. His most recent book is, The Homeopathic Revolution: Why Famous People and Cultural Heroes Choose Homeopathy (the Foreword to this book was written by Dr. Peter Fisher, the Physician to Her Majesty Queen Elizabeth II). Dana lives, practices, and writes from Berkeley, California. He sees patients from all over the world via phone and Skype and in his Berkeley office.
Related