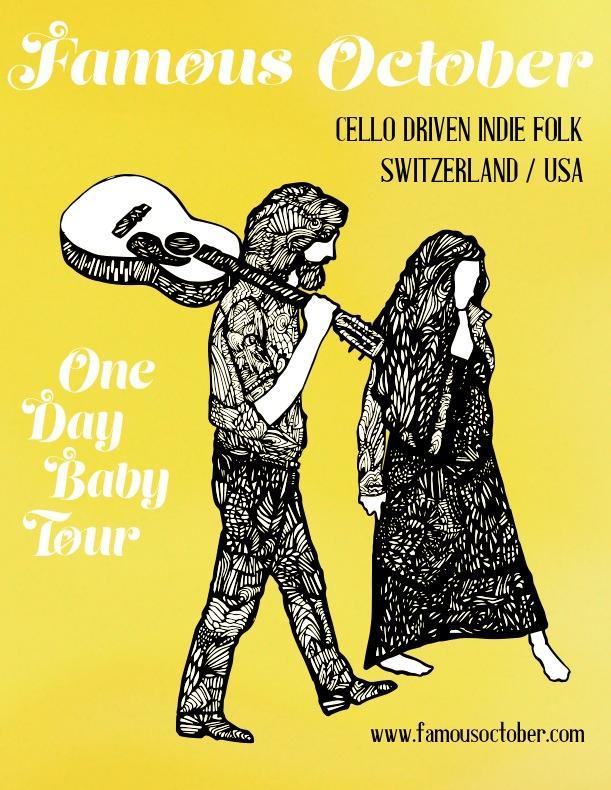 When you have a baby it can be a struggle just to put on some pants and walk to the mail box. Well, Sarah Bowman and Rene Coal Burrell of the band Famous October had the baby, put on the pants and didn't just make it to the mailbox, they went on tour for the "One Day Baby" album they also birthed. Sarah and Rene are a living testament to the fact that creative passions, career and parenthood can harmoniously coexist as they travel through the United States sharing their music and nurturing their young family.
I was able to get a glimpse into their journey thus far, and gleaned plenty of inspiration for my own journey through motherhood.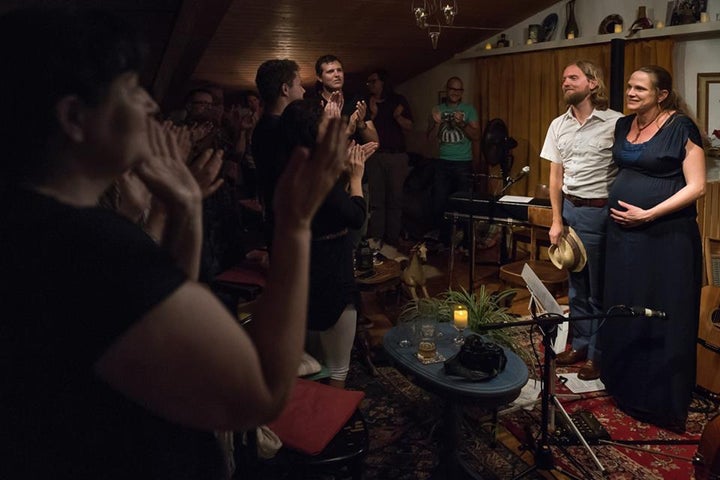 What was your thought process when deciding to put a tour together with a one year old? Any initial doubts?
When we decided to start a family, it was important to us that we proceed with our music career because it is a huge part of who we are. Making music and playing concerts makes us happy. As parents, we feel like our happiness can only impact our baby in a positive way. Of course we make sure that our daughter is safe and content at all times. It is indeed a challenge to tour with a baby, but that's just on us because the little one seams to be having a lot of fun. She loves people and is a good traveler. We made sure from day 1 that being around people and music would be her norm. She has shown us that this is all well within her comfort zone.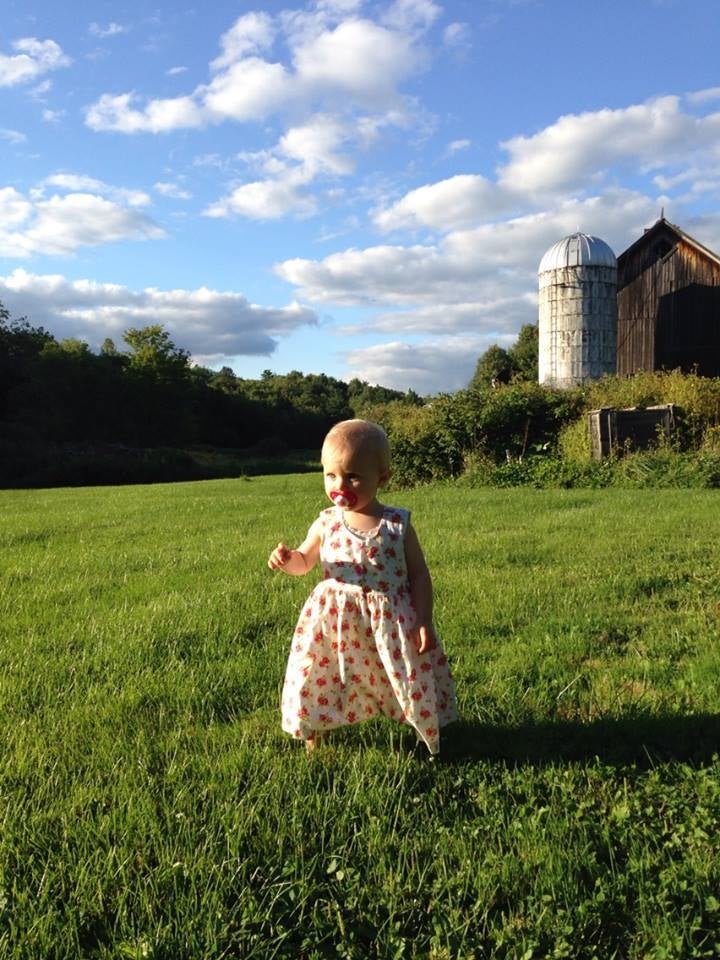 What does an average day look like for you on tour?
No matter how late we get to bed after a concert, we are up early with Cecilia. At the start of tour she woke regularly at 5 AM, then 6 and now, finally, 7 AM. The time changes help with this, because we started in Pacific Standard Time and have been driving east. We plan each day around our daughter's schedule. She still takes regular naps in the morning and afternoon, so we try to cover as much ground in the car as we can during that time. She sleeps well in the car and when she's up we have some fun games to play. We drive directly to the place we're sleeping whenever possible. Rene unloads the car and Sarah settles Cecilia in so she gets used to the new environment. She's quite the explorer. Then our tour nanny stays back with her when we head to the venue to sound check and play the concert. Sometimes they attend! This all works fine unless she's not sleeping through the night, then it can get really exhausting. The hardest part of the job was the adjustment period where she would cry when we left, and we had to drive to the gig feeling awful. But we all quickly learned to trust the situation and she hardly notices us leave now.
How did your child help inspire "One Day Baby"?
Well she was there all along. While we recorded the album, Cecilia was constantly moving in Sarah's belly. Sarah had to concentrate on singing and playing while the unnamed child was having a ball. Her bump was visibly contorted while Cecilia shifted and stretched. She really reacted to the sound of the violin and the feel of the cello leaning on her in the womb. Who knows, maybe she will learn to play one of those instruments some day soon!
As for our songwriting for this album, it certainly was inspired by the wonder and anticipation of this major life change, and the steps we were taking to become the parents we are now. There are a lot of things to come to terms with even in this most joyous part of life. We knew we had to say goodbye to certain ways of life, and we knew to embrace others that would be new and magical once again through our baby's eyes. It's all in there.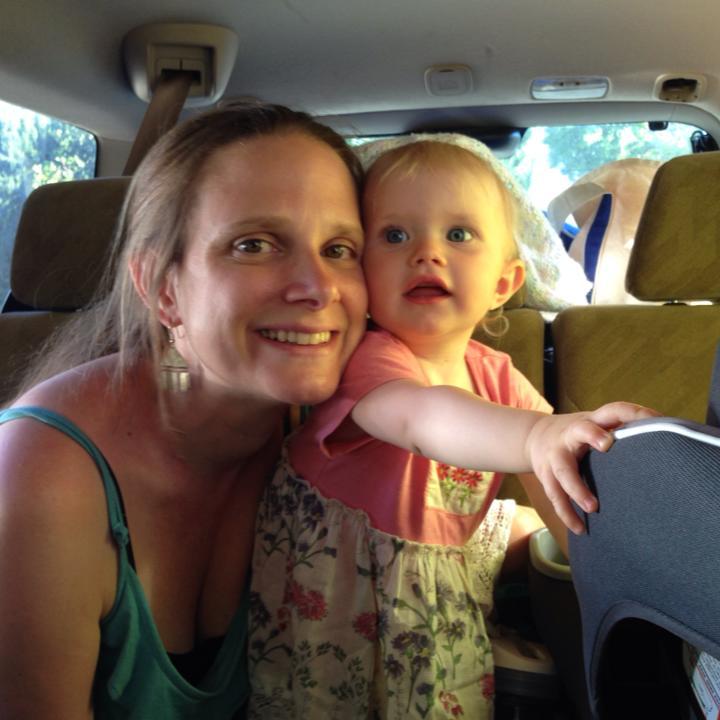 What are the primary struggles you experience with balancing parenting and work? How do you work through them?
Time management. As every parent knows, having a baby is a full time job. We have the luxury of spending more time with our little daughter than we would if we didn't set up our lives this way. That took a lot of planning. Even our pediatrician reassured us that this was a good scenario after we had asked him if we were nuts. He assured us that being with her for most of each day is best. But because our job requires both parents to be on stage at the same time, we do rely on help. Our friend Anna has been a wonderful caretaker, and because she is from England she is on an adventure of her own. At home in Switzerland we also have family and friends helping out.
We have learned to be sensible about the risks we take, always keeping Cecilia's needs in mind first, and always building a better future within the realm of doing what we love. We think back to previous tours which seemed hard at the time and think - wow, that was nothing. It's all manageable, but it does take quite a lot of organization and trust. The concept was in place before she was even born. Sarah played her first concert when Cecilia was 3 weeks old. It was hard, but it worked and Cecilia seemed to really enjoy being a part of it even then so we decided to continue moving forward.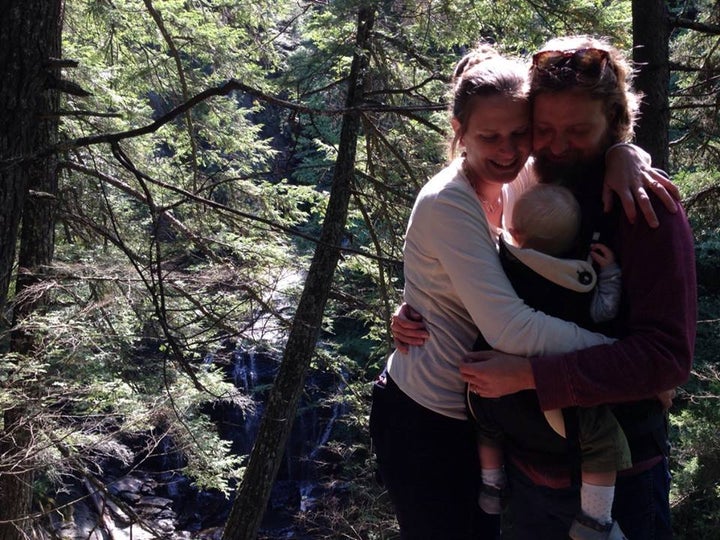 What have been some highlights of your tour thus far?
Back home we have a concert space called the Pillow Song Loft, where we host touring artists, such as Glen Phillips (Toad the Wet Sprocket). It was wonderful in return to get the invitation from Glen to perform on a bill with him in his hometown, Santa Barbara, CA. We were welcomed with open arms and played for a great audience. Such an exchange among musicians and the feeling of community makes me look more positively to the future of the often repressed music industry. This way, Cecilia got into the ocean for the first time in her life in Santa Barbara. After we told Glen this, he dedicated his song 'Walk on the Ocean" to her in his set. Thanks Glen!
Also, we started touring with Auntie Claire in Berkeley, then spent days off with Auntie Emily in Boulder, then we were able to time the tour just right so that Cecilia celebrated her first birthday at Sarah's mom's house in Iowa. Her grandma and grandpa enjoyed this, and got to see her first steps at their house! Well timed, we thought. We go on to her other grandparents' house in Delaware. There's a lot more to come!
What advice do you have for other parents looking to incorporate their family life with their passions and work?
I think the key word is already in the question 'incorporate'. Our daughter is now a part of our musical lives, we are on this adventure together, and we are happy to share our passion with her. What she will take and make from it we will see, and we will support her in whatever direction she decides to go.
The album comes out on Oct. 7th and includes their single, "One Day Baby"- check it out here.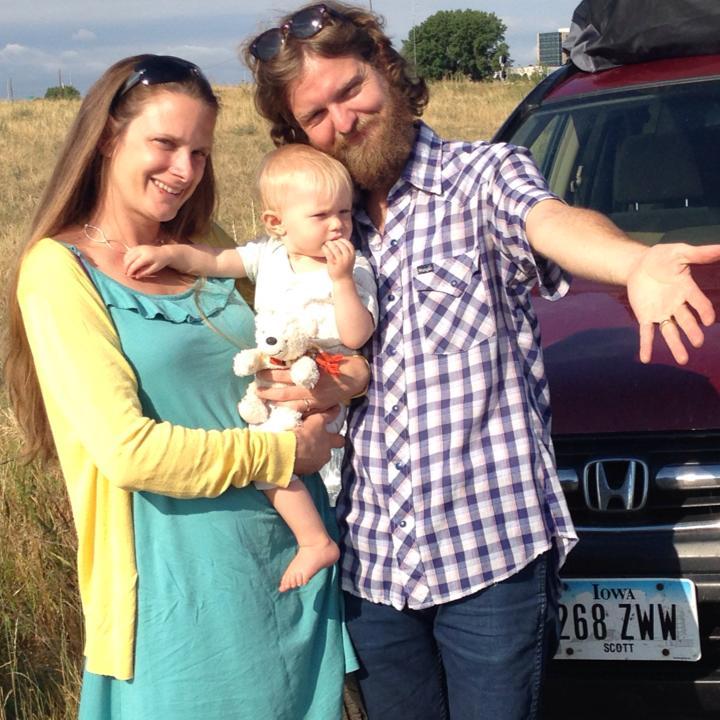 Related
Popular in the Community