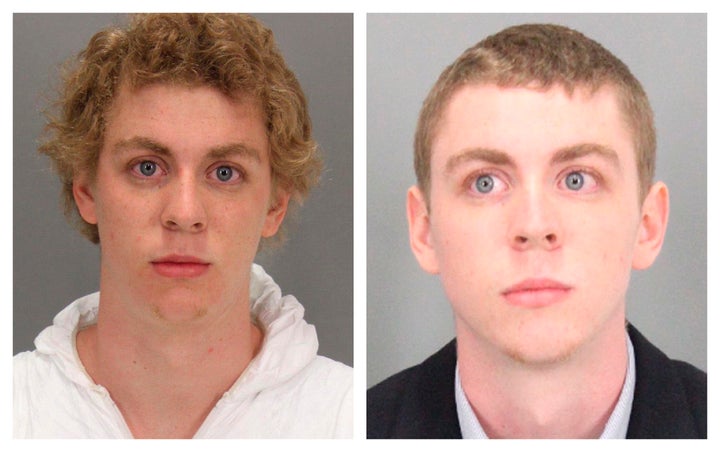 RAINN provides short-term crisis counseling and advice for survivors on their hotlines. This includes providing resources for making a police report, physical and mental health care options, and women's shelters and clinics, as well as providing a supportive and empathetic ear.  
Candice Lopez, the director of RAINN's National Sexual Assault Hotline, told The Huffington Post that this  increase in hotline traffic is very likely caused by the wide scope of issues that Turner's case has brought into the public consciousness.
"Specifically in this case, we're talking about so many aspects of sexual assault intervention and prevention," Lopez said. "We're talking about the perpetrator, reporting, alcohol and its role in sexual assault. It's so broad that I think it's really tapping into a lot of peoples' experiences."
Lopez also said that in this particular case, the amount of victim-blaming that occurred is also potentially very triggering. Self-blame plays a huge role in a sexual assault survivor's recovery, where there is already a tremendous likelihood of mental health issues like depression or PTSD. With the release of Brock Turner's victim's powerful statement, came the raw details of the humiliation the survivor felt while being grilled about her sexual history, her choice to consume alcohol at a party and her choice of dress. Unfortunately, many survivors receive the same treatment. 
And for survivors who don't get any justice ― which is, sadly, most of them ― the burden of self-blame can be even heavier. 
"A lot of survivors struggle with the idea of getting any type of justice," Lopez told HuffPost. "And in this case particularly, we see a lack of justice. And that's a trigger for many people who have experienced sexual assault." 
Above all else, this outrage has inspired survivors of sexual assault to take control of their own experiences and find the resources they so deserve and need. 
Read the full statement from the woman who survived Turner's assault below: 
Calling all HuffPost superfans!
Sign up for membership to become a founding member and help shape HuffPost's next chapter
BEFORE YOU GO
PHOTO GALLERY
40 Powerful Images Of Surviving Sexual Assault