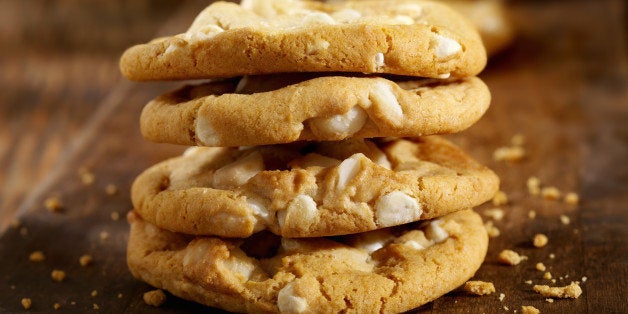 Sarah Deckert, who was named a 4-Star Military Executive Chef in 2013, made history in 2014 when she became the first female Armed Forces Chef of the Year. Deckert follows in the footsteps of other trailblazing women cooks and chefs including Joyce Chen and Julia Child, who are featured on U.S. postage stamps issued in 2014. Match the following women with their accomplishments (answers at the end):
____ 1. She created Betty Crocker.
____ 2. A beloved television personality, she introduced French cooking to Americans.
____ 3. She introduced Mandarin cooking in the U.S.
____ 4. In 1896, she published the first cookbook with accurate measurements in its recipes.
____ 5. The first female and the first ethnic minority to serve as the White House Executive Chef.
A. Fannie Farmer
B. Joyce Chen
C. Julia Child
D. Cristeta Comerford
E. Marjorie Child Husted
In 1896, Fannie Farmer published her cookbook, The Boston Cooking-School Cook Book, which revolutionized cooking. This was the first cookbook to incorporate accurate measurements for the recipes, which made them possible to replicate. In 1902, she left the Boston Cooking School and opened Miss Farmer's School of Cookery. Farmer also authored several more cookbooks.
Although many people believed that Betty Crocker was a real person who cooked and published cookbooks, she was actually a fictional character created by Marjorie Child Husted. Relying on the groundbreaking efforts of Fannie Farmer before her, Husted worked for General Mills and created recipes and cookbooks under the Betty Crocker moniker. The Betty Crocker Picture Cookbook, which she helped research and publish, had sold over 45 million copies in its various editions between 1950 and 1986. Named Advertising Woman of the Year in 1949, Husted was the first businesswoman to receive the Woman of the Year Award. President Truman presented her that award in 1948.
Husted and Farmer spread knowledge about American cooking. Joyce Chen and Julia Child introduced Americans to food from other countries. In 1958, when Joyce Chen brought Mandarin food to the U.S., people were not familiar with Peking duck, moo shoo pork or hot and sour soup. She also pioneered the concept of Chinese buffets, which she used to attract diners to her restaurant on slow Tuesday and Wednesday nights. She published The Joyce Chen Cookbook in 1962 and in 1967, had her own cooking show, Joyce Chen Cooks. It was produced on the same set in Boston at the public broadcasting station where Julia Child was filming her cooking show. Chen received a patent for the flat bottom wok and has been inducted into the James Beard Foundation Hall of Fame.
Julia Child fell in love with French food when her husband was posted to Paris. She took cooking classes and then opened a cooking school with two partners. An outgrowth of the school was a cookbook, Mastering the Art of French Cooking. In 1963, when the Childs moved to Massachusetts, she appeared on public television to discuss her book and made an on-the-air omelet with her utensils and eggs. Child became a television celebrity with her cooking show, The French Chef. Child starred in multiple television shows, published 11 cookbooks, and received many honors including a Peabody Award and an Emmy. The recipient of an honorary degree from Harvard and the Presidential Medal of Freedom, Child has been inducted into the National Women's Hall of Fame.
Cristeta Comerford became the first female and the first ethnic minority to serve as the White House Executive Chef, appointed to that position in 2005 by First Lady Laura Bush. Born in the Philippines, Comerford worked in Chicago-area and Washington, DC-area hotels before being recruited to work at the White House in 1995. The Obamas retained her in the position as Executive Chef when they moved into the White House.
Learn about more she-roes and celebrate amazing women. These cooks and chefs are among the more than 850 women profiled in the book Her Story: A Timeline of the Women Who Changed America. (www.herstoryatimeline.com) We savor their accomplishments and are proud to stand on their shoulders.
(answers: 1-E, 2-C, 3-B, 4-A, 5-D)