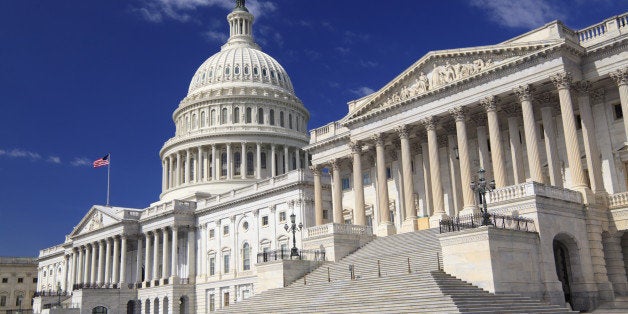 Born in Medellin, Colombia and raised in the United States, Judge L. Felipe Restrepo's life reads like a textbook case of the American Dream. With a bachelor's from the University of Pennsylvania and a law degree from Tulane, he set off on a successful career in criminal defense and civil rights litigation, eventually serving as a magistrate judge for 7 years.
But Judge Restrepo's story of immigrant success seems to be on hold for the moment. That's because he's been waiting since November 2014, when President Barack Obama appointed him to serve on the Third Circuit Court of Appeals, to be confirmed as an appeals court judge.
After a thorough due diligence process, the Hispanic National Bar Association (HNBA) endorsed Judge Restrepo in March 2015, but we didn't stop there. When we saw the lack of progress on his nomination, the HNBA successfully pushed for the Senate Judiciary Committee to hold his nomination hearing, and continues to push for a confirmation vote on the floor of the Senate.
Unfortunately, Judge Restrepo's predicament isn't unique. Two other HNBA-endorsed judicial candidates are stuck in the political gridlock, and a total of 30 judicial nominees (two-thirds of them women or minorities) await Senate confirmation with little idea of when that will happen. According to the judicial watchdog group Alliance for Justice, the Senate has confirmed only 8 judges in 2015, the slowest pace in over 60 years. Almost half of the vacancies on the federal bench have been declared "judicial emergencies," where the remaining judges are overworked trying to make a dent into the backlog of cases, sometimes in excess of 600 filings per judge.
The backlogs are having a real effect on the people and businesses seeking recourse through the court system. As one California district court judge put it:
"Over the years I've received several letters from people indicating, 'Even if I win this case now, my business has failed because of the delay. How is this justice?' And the simple answer, which I cannot give them, is this: It is not justice. We know it."
Our state of justice is suffering and so is our economy. The states where the backlogs and vacancies are the worst (including Texas, New York, and Florida) happen to be where large Latino communities reside. Given that President Obama has nominated more female and minority candidates to the federal bench than any other President, the delay in judicial confirmations is also a delay in increased diversity, and thus the quality of justice, in our nation's court system.
This manufactured crisis is the doing of Senate leaders who prefer to score political points rather than fulfill their constitutional obligations. Those same political leaders need to know that by dragging their feet on these nominations they are not only hurting the nominees but also the integrity and diversity of our federal court system. Nominees like Judge Restrepo have entire communities backing them in their professional journeys, and come election time, they won't hesitate to register their disapproval.
For their sake and the sake of our justice system, let's end this judicial vacancy crisis.
Popular in the Community