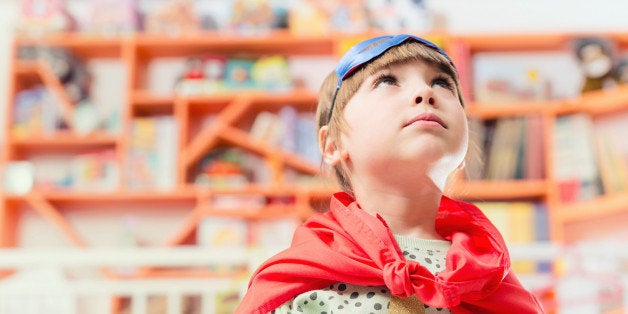 You know the child or perhaps even have one yourself. They are tentative and nervous, sometimes cowering behind your leg, using their small fingers to grip the edges of your shirt as they dare to peek beyond it.
The world is big and unknown, and they feel it. They sense its danger and volatility; the way the tide can shift under their feet. Understandably, they may be hesitant to dip their toes into it.
Then there are the other kids, those who pummel forward, tripping over themselves in their haste to move faster, jump higher, and push through milestones like they were mere pebbles underfoot.
Life seems easy for the fearless, with the way they drink from the cup of experience so fully, chugging one challenge after another, and receiving the admiration of parents, teachers, and peers in the process.
So we may assume that the fearful lose. That they miss out, too busy on the sidelines, fidgeting and squirming, to feel the warmth of victory.
But like any story, there is another side, one sometimes overlooked and forgotten.
This is the story where the fearful child wins, where they are the grand master and victor.
I have 3 children, 2 of which are twins. The twins, Blake and Juliet, have been raised in the same environment and have shared experiences, caregivers, and pre-k classrooms. They've received equal amounts of love and care from my husband and myself, and each has been blessed with good health, intelligence and natural talents. And like any mother, I'll brag that they are unique and special in their own way, with quirks and big personalities that defy their size and age.
Yet, in one way they couldn't be more different. My daughter, Juliet, is fearless with an over-the-top Kanye West style of confidence. Blake is the opposite. He is tentative, careful, and wanting of support.
For quite a while, I started to believe that Blake was missing out. He sat on the sidelines while his sister danced onstage in front of hundreds, scaled a 40-foot climbing wall with her characteristic monkey grip, and skirted across the gymnastic beam with ease.
He watched as she made new friends at airports and restaurants, in lines and on sidewalks, formed teams of kids following her lead at local playgrounds and centers. As she set her eye on new mountains to climb and tasks to master.
I wondered if Blake felt left out, like he was missing the train of wild fun she was on.
But then I noticed something interesting, and it all had to do with a yellow waterslide.
We were on vacation when we saw it. Constructed of twists and turns, the slide had a heavy current that sent its passengers flying out with a crash to the waters below.
Of course, Juliet attacked it, pushing my helping hands away as she quickly ascended the stairs. I didn't even ask Blake if he wanted to go up since we had tried waterslides before with no success. Even if we reached the top, one touch of his toe in the slide, one glance at the fountain of water gushing from it, would cause a panic and retreat. Back down the stairs we'd go with the consolation that he'd tried, and perhaps we'd try again another day.
But this time was different.
I'm not sure what came over him, perhaps it was the bright, clear sky of the Caribbean or the ambient sound of release that is only found in resorts. But Blake was finally game. He didn't panic as I sat him on my lap. Even if he was nervous, at this moment, his determination trumped fear.
And what happened next was beautiful.
It took probably less than 10 seconds before reaching the bottom. But as we burst forth through to the water, he smiled wide and uttered some of the most beautiful words a parent can hear.
"I did it," he said. "I really did it."
That slide, which wasn't much beyond a little fun to his sister, was so much more to him. It was his Everest. It was his fear, that thing he had just not been able to do before.
In just those few seconds, everything changed. Even at the young age of 5, Blake felt what happens when we face down fear.
As adults, we talk so much about our fears. We're hyperaware of their presence, like a black hat that presses down upon us, causing our spine to cave in underneath its weight. We argue and battle with it, and are often left with the bruises of what we could have done if only fear weren't in the way.
But it's different for a child. Of course, they're aware of that prickly sensation of fear, but for them, it's more of a sense than anything else, something they've yet chiseled down to a concrete form.
They might not know what to do with it, but they sure as hell know when they've overcome it.
And when Blake saw his father just a few moments after leaving the slide, he ran with a skip in his step that seemed more buoyant than before.
"Daddy, daddy, I did the slide! I did the slide!!"
The joy he felt at that moment, the joy that continued that day, seemed to seep into his bloodstream and carry forth with him. Because since then, he's gained a confidence that he didn't have before, the knowledge that what stands in his way now may not always, the experience of beating something that could've beaten him. Only on the other side of fear could he have witnessed this place.
This is what he gained from his fear. This is how he has won.