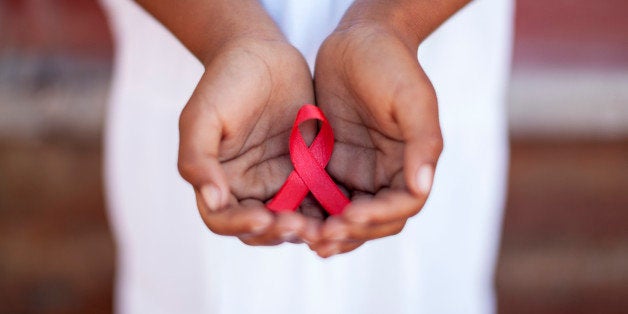 The UN General Assembly has just wrapped up a high level meeting to rededicate the world to controlling the HIV/AIDS epidemic by 2030.
Now, you might wonder why such a meeting was needed at all, since HIV/AIDS is often wrongly regarded as a crisis of yesteryear and rarely grabs headlines these days, partly because huge strides have been made in fighting the disease. Life-saving anti-retroviral drugs have meant that a diagnosis of HIV is no longer a death sentence and now we know these same drugs prevent HIV transmission in the first place.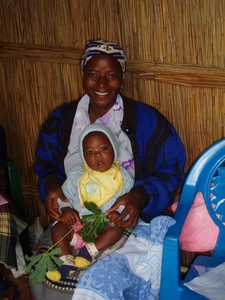 But that doesn't mean the fight against the disease is over -- and there are still places in Africa and Eastern Europe where the blight of AIDS continues to grow, not decline.
Aside from assessing how the front lines have shifted in the battle against HIV/AIDS, there's another good reason to reflect on the more than three decade-long struggle against the disease. That's because it shows us what can be done when governments, the private sector, civil society, and health NGOs work together. Tackling HIV/AIDS has forced us to muster one of the most comprehensive and successful international public health operations in human history - one that can be a blueprint for the fight against future epidemics and pandemics like Ebola and the current threat very much in the public eye: Zika.
As President Barack Obama said in a statement ahead of the UN meeting: "The past 35 years tell a story that bends from uncertainty, fear, and loss toward resilience, innovation, and hope."
It has taken resources, research and hard work. But for me, the most important watchword is: Perseverance.
There were times when the battle against HIV/AIDS looked dark indeed. But the many health professionals, governments, and NGOs, including Project HOPE, that were involved in the effort to combat the disease have never given up. And this is what they have achieved. According to new UN figures released ahead of the conference, the number of HIV-positive people taking antiretroviral medicines more than doubled to an estimated 17 million people from 2010 to 2015, including two million people who were started on the lifesaving treatment last year alone.
Global coverage of antiretroviral medicines hit 46 per cent at the end of 2015 and progress was most notable in eastern and southern Africa, where coverage increased from 24 percent in 2010 to 54 per cent in 2015, reaching a total of 10.3 million people. AIDS-related deaths fell from 1.5 million in 2010 to 1.1 million in 2015. But as deaths decline, we mustn't forget the staggering mortality during the era when treatment was not available. We must persevere.
One of the most important cogs in the anti-AIDS machine, in addition to The Global Fund, is a U.S. effort: The President's Emergency Plan or AIDS Relief (PEPFAR) -- which debuted under President George W. Bush and has continued under President Obama. The program has provided lifesaving antiretroviral drugs to 9.5 million people. It has delivered HIV testing and counseling to more than 14 million pregnant women. And thanks to PEPFAR, more than one million babies have been born HIV free. It has also done vital work in establishing sustainable public health systems that will be the backbone of improving health care -- especially in Africa for generations.
Just as importantly, governments and politicians, perhaps slowly at first but later with the full force that only coordinated international action can bring, recognized the danger from HIV/AIDS and the need to tackle it aggressively. That aspect of HIV/AIDS coordination provides a model for how bipartisan political efforts and diplomatic coordination actually work well to advance global health issues.
It's important that when we look back at the 35 years of fighting HIV/AIDS that we consider our successes -- that's how we can summon up the motivation to carry on the struggle. We must still help vulnerable people and people living with HIV/AIDS to overcome stigma and discrimination, poor access to services, and lack of sustainable financing.
And it comes back to that word: Perseverance. No person, government or country can fight HIV/AIDS or other health crises alone. We all share risk and we all need to share in the response. And it's not just true of this epidemic but other public health threats as well, both known and unknown.
Popular in the Community