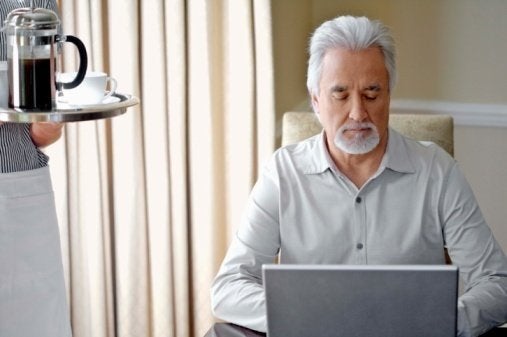 For the past decade, Sheryl Kushner of Merrick, N.Y. has turned to the Web as a resource for health matters. "The information is right at your fingertips," she says.
In 2004, when her mother battled lung cancer, Kushner went on-line. Using Google as a search engine she sought information from varied resources - ranging from the American Cancer Society to Wikipedia - and picked up some cancer terms. After reading about lung cancer staging and treatment options, she felt better-equipped to help. She knew exactly what questions to ask when she accompanied her mom to the oncologist's office.
"It's like getting another opinion," she considers. "Doctors are booked," she points out. "With the Internet there's no waiting. And it's free."
Kushner is not alone in using the Web for health information. Rather, she typifies a trend.
More than half of U.S. adults used the Internet to find health-related information last year, according to a U.S. government report released earlier this week. The new analysis, put forth by the CDC's National Center for Health Statistics, reveals that the majority of on-line medical searchers are women.
Susannah Fox, associate director of the project, has documented patterns of health-related Internet use. At the project's start, only 5 percent of North Americans had high-speed internet access in their homes. Now that number approaches 75 percent.
"Back in 2000, our data was used to prove the concept that people were going online to get heath care information," she says. "But that's no longer the issue."
In 2008, 61 percent of U.S. adults -- 80 percent of those who use the Internet -- sought health information online according to the Pew Center's 2009 report. Among Web health searchers - "e-patients" as they're called - 60 percent say they or someone they know has been influenced by an online medical finding. As many as 14 percent say the Internet was a "major" help in a health care decision.
There's been a significant shift in attitude on the physicians' side, too.
"It's become clear that increased communication and discussion can change care in a positive way" says Dr. Barron Lerner, a primary care physician and medical historian at Columbia University. His most recent book, When Illness Goes Public: Celebrity Patients and How We Look at Medicine, considers how ailments in the public realm can influence peoples' perception of illness and inform their care choices.
"The best doctors don't blow their stack right away," he says. "It's very hard to be an oncologist now and completely dismissive of complementary medicine or some crazy clinical trial," he adds. "Everything's fair game now, to some degree."
"The Internet can be amazingly good to get people up and running," he offers. When Lerner sees a patient with new or recurrent cancer, he encourages them to visit the National Cancer Institute website. "Why not go on, and explore," he tells them.
"Now as for how much they can absorb there, I don't know," he adds. "It's a very hard website."
Dr. Gretchen Berland is a primary care physician, videographer and former MacArthur Foundation fellow at the Yale University School of Medicine. She led an early study on the quality of Web-based medical information published in the Journal of the American Medical Association in 2001.
"The Internet gives people a sense of control," she says. "People use the Web to augment the information they're given by their physicians, to look for a second opinion, and to search for clinical trials."
But the Internet is not enough to help most people, she cautions. This applies particularly to people with serious and complicated conditions like cancer. Recently Berland searched on behalf of a friend who needed surgery. When she compiled all the data, including material gleaned from some physician-oriented sites, she found gaps. "It wasn't clear what he should do," she notes.
That's the paradox of the Internet. "It's hard to know what applies to a particular person's unique and complex medical circumstances. "One thing the Web doesn't do is personalize the information," she says. "That's what physicians do."
Despite the wealth of public information and the good quality of many Internet resources, Doctors are necessary, Berland states. "But we are still not doing a great job at talking with our patients."