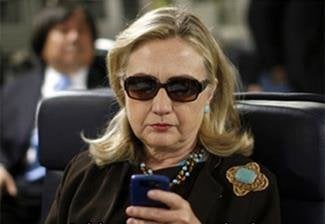 Day in and day out, Hillary Clinton is winning the Internet.
The former First Lady and Senator and current Secretary of State has undergone a dramatic public transformation over the past year, one driven in part by her strong handling of a generally popular job, and in part by an unpredictable factor: The Internet has finally fallen in love with her.
Howard Dean was the hero of the rowdy, anti-war blogs in 2004. Barack Obama was the purest icon of the stylized, one-way hero-worshipping web of 2008. Now Clinton is the star of the messy, recursive, and playful ascendant social web. More blunt force than clever package, with her public stumbles and imperfections hanging out for all to see, she's a fractured, engaging character - a perfect fit for a media universe dominated by Twitter and Facebook.
REAL LIFE. REAL NEWS. REAL VOICES.
Help us tell more of the stories that matter from voices that too often remain unheard.