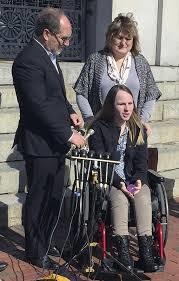 Alleged hacker Martin Gottesfeld wrote this article from Solitary Confinement at MCC New York during his 100-day hunger strike. He has been held in federal custody without bail since February 2016, and is accused of defending the life of 15-year-old abused patient Justina Pelletier by knocking Boston Children's Hospital off the Internet. More information about the author can be found at FreeMartyG.com as well as the FreeMartyG Facebook page and @FreeMartyG Twitter account.
For those unfamiliar with the Pelletier case, in February 2013 Linda and Lou Pelletier, parents of four daughters, brought their youngest, Justina, to Boston Children's Hospital (BCH.) They had a referral to see her gastroenterologist, who had just moved his practice there from Tufts University Medical Center across the city. Both Justina and her older sister have mitochondrial disease, a typically genetic condition that's known to run in families. It is often degenerative, progressive, and fatal, especially when left untreated.
When they arrived at the BCH emergency room, their referral was not honored and Justina was instead seen by neurologist Jurriaan Peters, who had graduated from a foreign medical school and completed his medical training seven months earlier. Peters took it upon himself, with no request from the Pelletiers, to investigate Justina's diagnosis. He called in non-M.D. psychologist Simona Bujoreanu for a consult. From there, the two practitioners developed a competing theory, under which Justina's problems were mental rather than physical. Therefore, they viewed her various treatments for mitochondrial disease, or "mito," as unnecessary and even harmful.
They asked Linda and Lou for permission to stop Justina's medications. Fearing for their youngest daughter's life, they refused, tried to discharge her, and never saw the specialist they came for. They wanted to bring her back to Tufts where her original doctors were renowned for their decades of experience. They knew Justina's case well there, and had been treating her for over a year. Justina's mother and father, Linda and Lou, felt it was their decision, but the hospital has a way around parental rights.
They call it a "parentectomy."
Boston Children's Hospital refused to discharge Justina, who was 14 years old at the time. With hospital security approaching from all sides, the Pelletiers called the cops, but when the police arrived, they escorted Linda and Lou off the premises. Instead, they were told to show up in court the following day for a custody hearing.
Armed with the truth, Linda and Lou were heartbroken at the proceedings the next day. The hospital and state presented false and misleading information about them and their daughter's illness. Over their vocal objections the Massachusetts judge sided with BCH and the Commonwealth, stripping Linda and Lou of custody and upholding the new treatment plan. Boston Children's remained in charge of Justina's medical decisions. Incredibly, her parents were banned from even discussing her condition and care with her during their one-hour supervised weekly visits.
Outraged, Linda and Lou went to every authority they could think of, but no one from the Boston police to the district attorney, governor's mansion, attorney general's office, nor the FBI, would help set the record straight and reunite Justina with her family.
A couple months later, with Justina still a ward of the state, and therefore with Uncle Sam footing the $1,000/day bill through Medicaid, the teen was locked in Boston Children's now infamous psych ward, "Bader 5." She wasn't allowed to attend her religious services or school, and her condition began to get worse, a lot worse. Justina "celebrated" Mother's Day and Father's Day, as well as her 15th birthday, Christmas Eve, and Christmas alone in that psych ward. She wasn't even allowed to call her family on those important occasions and her birthday gifts were delivered days late, leaving her to believe she had been forgotten.
With their daughter suffering and her medical condition declining, the Pelletiers began to exercise their First Amendment rights and tell this bewildering and heartbreaking story. When cameras from their local Fox station and reporter Beau Berman, who would go on to win the Edward R. Murrow Award for his coverage of the case, showed up outside the court, the hospital was "up in arms" and the judge issued an unconstitutional gag order, illegally blocking the Pelletiers from speaking to the media. At first they obeyed, but as Justina continued to get worse, her father risked prison by breaking the gag order, and appeared on programs ranging from the local Fox and PBS stations to The Kelly File. If he hadn't, his daughter might not be alive today.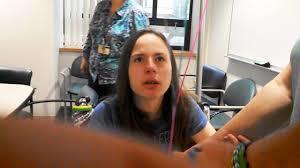 Eventually, sixteen months and two birthdays after she first arrived at Boston Children's, and due to a wide variety of mounting pressures, Justina's father carried her back into her family's home to stay. Today, more than two years later, she hasn't recovered and is still in a wheelchair. She was maimed.
I'm proud to have played my part in bringing Justina home and I feel it's only fair to examine what those in the Obama administration, who have pointed the finger at me, could have done to end the travesty while Justina could still feel her legs.
First, simple phone calls from the U.S. Attorney's Office asking if Linda, Lou, and Justina's rights were being upheld, and again we clearly know that they weren't, could have gone a long way. "Rattling the saber" may have made a big difference, but we'll never know. If instead of defending the immoral, dishonest, anti-family, anti-free speech, anti-religious freedom behavior of Boston Children's Hospital, former Boston U.S. Attorney Carmen Ortiz had chosen to stand up for American families like the Pelletiers, maybe the hospital's 20 year pattern of "parentectomies," gag orders, and lies would have been stopped a long time ago. It's worth remembering that children have died due to this scourge.
If the threat of DOJ action to protect the fundamental rights of everyday Americans wasn't enough then actual action could have taken several forms. By the time federal money stopped flowing into Boston Children's for its care of Justina, it seems it was clear to everybody they were accepting Medicaid dollars to treat a patient for a mental condition they knew she didn't have. That is healthcare fraud, and as such, it's generally prosecuted federally.
Further, the DOJ has a civil rights division. One of its duties is to investigate and verify that institutionalized children like Justina actually need to be separated from their families and that they receive treatment and education in the least restrictive setting possible. The apparent justification offered by Boston Children's for locking Justina in its psych ward was that her inability to attend to her daily needs made her a danger to herself. Not only is this wrong on its face, as plenty of people receive help attending to their daily needs without being locked away, but it violates federal civil rights laws.
There is also the appearance of an impropriety between the hospital and Massachusetts authorities. The two seem to have colluded to lie on sworn documents and deliberately mislead the courts. When states fail to investigate such illegal behavior, it falls to federal authorities to enforce the law.
Finally, for various reasons outlined elsewhere and too long to dig into here, the torment that Justina and her family were put through violates the U.S.-ratified Convention Against Torture. Federal authorities are actually required to investigate, prosecute, and punish such crimes against humanity. However, it is abundantly clear Obama's DOJ had no actual intentions of living up to these obligations to the Pelletiers and other "parentectomy" victims.
The above are only a few of the obvious ways that federal authorities could and should have protected the Pelletiers and families like them. Why didn't they? I believe they owe us all, but especially Justina and her family, an explanation. What do you think?
Martin Gottesfeld submitted this article from solitary confinement during the third month of his prison hunger strike. He is an author, journalist, and human rights activist. Friends and supporters operate FreeMartyG.com as well as a Facebook page and Twitter account.
Popular in the Community