The summer of 1996, like the summer of 2016, saw the U.S. women's gymnastics team earn gold medal after medal. It saw the U.S. itself trudge through an election season involving a candidate named Clinton. But it also saw something we haven't quite experienced since: a Latin-inspired dance-craze-slash-earworm. The Macarena!
Practically everyone knew the Macarena. Your classmates. Your bus driver. Your fellow Yankees fans. Your first family. A story titled "Macarena Madness" appeared in People magazine on Aug. 19, 1996, claiming that "on cruise ships it's more popular than Dramamine."
"Macarena" crossed borders faster than a pandemic. Fittingly, the international fad was a product of an international effort.
Already a hit in Latin America, it took off in the English-speaking community thanks to a remix by Miami-based DJ Johnny Caride. Along with Bayside Boys Miguel Triay and Carlos de Yarza, Caride added English verses for an American audience but kept the original refrain by Los del Rio ― the duo from Seville, Spain, who released the original track in 1993. The remix earned countless requests around South Florida before its music video debuted in July 1996, helping "Macarena" crack No. 1 on the Billboard Hot 100 in August.
Quantifying the video's influence is difficult but, in the heyday of MTV, it may have pushed the song forward more than we think.
For that we can thank two French creatives: director Vincent Calvet and choreographer Mia Frye, who stars in the video.
"I thought the music video could provide somewhat of a dance lesson," Calvet wrote in an email to The Huffington Post, translated to English from French.
"I proposed this simple concept, with the artists singing and surrounded by beautiful dancers from around the world," he continued. Some at EMI Records had a problem with the proposed video's minimalist style, but Calvet managed to quell their fears. The bright white background and focus on colorful dancers ― spliced with shots of Los del Rio performing in dapper suits ― would ensure the video did "not appear dated too quickly," the director explained. (He wasn't wrong; the '90s are eternal.)
If that all sounds really, really familiar, you might also be thinking of the 2015 music video for Justin Bieber's "Sorry," which bears a noticeable resemblance to Calvet and Frye's earlier work.
Chiefly responsible for Bieber's video was Parris Goebel, a 24-year-old dance prodigy who later told Rolling Stone she wanted to keep the background "clean" to emphasize her company's dance moves. It's not clear whether she was going for a "Macarena" vibe, exactly. "I knew what style I wanted — like '90s — but we all pretty much brought clothes," Goebel told the magazine. (Trendy outfits in the '90s, trendy outfits in 2016: not too different.)
Goebel's bubbly choreography and sunny-colored dancers might bespeak the earlier video's aesthetic influence, but not its mission. "Sorry" is pretty difficult to follow, dance-wise; the "Macarena" distinguishes itself for its instructional quality. Were it not for Calvet and Frye, however, the "Macarena" video might have gone a different direction.
A few years prior, Los del Rio had been inspired by Diana Patricia, a talented Venezuelan flamenco dancer whom they saw perform at a party. As the story goes, the Spanish duo began singing "Give your body to happiness, Macarena," while she performed. That's the rough translation of the "Macarena" refrain "Dale a tu cuerpo alegria, Macarena." (Sometimes it's translated "Give your body joy.") And so the song and dance were born ― but they had a ways to go before becoming a global phenomenon.
In the planning stages for the video, an EMI staffer showed Calvet and Frye a clip of people in a packed Mexican nightclub dancing in unison to the song. ("It was impressive!" Calvet remembered.)
Their dance was complicated. With flamenco-inspired hip movement and hand-twirling, it had people moving for 16 counts. Frye took it down to eight counts.
"I knew it had to be crystal-clear, and that it was very important that people could relate [to the dance]," Frye wrote in an email to HuffPost. "Meaning: If a child, an old person, a king, a paysan or a president saw my 'Macarena' dance only one time, he or [she] would remember the moves, soul, joy and happiness spilling out of the video!"
Calvet also requested the choreography not require too much space between the dancers, so he could film all 10 of them facing forward at once. That's what makes the Macarena especially great for crowded baseball stadiums and dance halls.
Casting was also important to Frye. As a half-African-American and half-Native-American who grew up in Europe, she wanted a mixed-ethnic group, she wrote, "to represent the world." Calvet said he and post-production editors ended up staying up for two days and nights to ensure each dancer's skin tone was properly lit against the white background. The result was pure zeitgeist of the mid-'90s, an era that considered itself tolerant and new.
"The girls had a beautiful energy about them, and the artists [Los del Rio] were like two 20-year-old kids surrounded by a beautiful group of women," the director recalled. "They were laid-back but so classy."
The "Macarena" remix was No. 1 for 14 weeks beginning Aug. 3, 1996. When it was finally dethroned the week of Nov. 9, 1996 ― by Blackstreet's "No Diggity" ― the song and dance had already made their mark. It had become a No. 1 hit across Europe and traveled to India, where people put their own spin on the moves. Adorably, former Secretary of State Madeline Albright even did the Macarena at the United Nations with the then-Minister of Botswana.
While dance crazes have come and gone since ― Gangnam Style, the Harlem Shake, those viral "Thriller" videos ― no other group routine has been so widespread as the Macarena. Twenty years ago, a bunch of creatives from Venezuela, Spain, the U.S. and France bounced a catchy tune from one to the other until it emerged as a thing of global cultural significance. We might be overdue for another.
CORRECTION: A previous version of this article stated that the actress Tracee Ellis Ross appeared in the "Macarena" video. She does not.

Hit Backspace for a regular dose of pop culture nostalgia.
Before You Go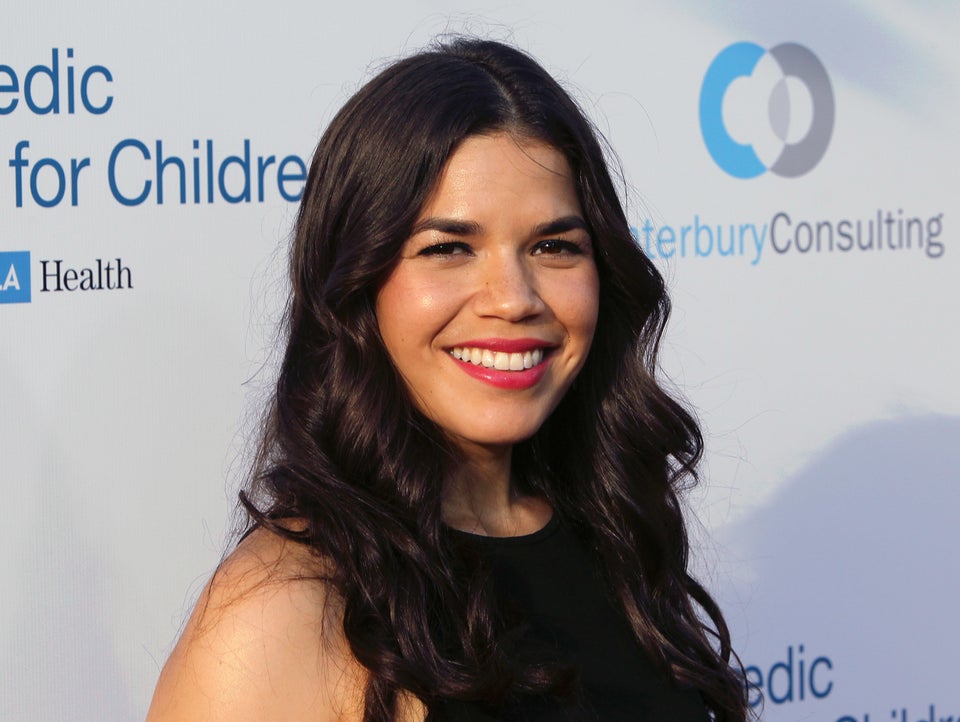 Latino Celebrities Explain Why They're With Hillary Clinton
Popular in the Community