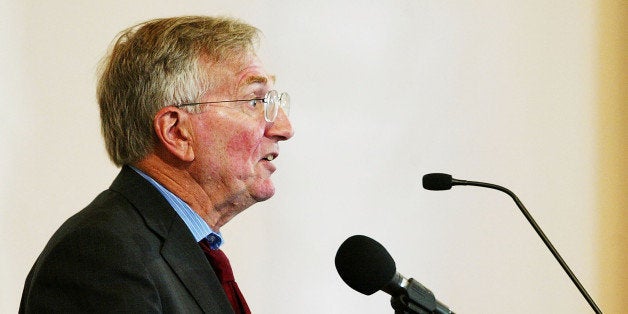 Seymour Hersh found himself in the middle of an F-5 shitstorm this week after breaking his biggest blockbuster story of the Obama Era, debunking the official heroic White House story about how Navy SEALs took out Osama Bin Laden in a daring, secret nighttime raid in the heart of Pakistan.
According to Hersh's account, OBL was given up by one of his Pakistani ISI prison wardens—our Pakistaini allies had been holding him captive since 2006, with backing from our Saudi allies, to use for leverage. Hersh's account calls into question a lot of things, starting with the justification for the massive, expensive, and brutal US GWOT military-intelligence web, which apparently had zilch to do with taking out the most wanted terrorist in the world. All it took, says Hersh, was one sleazy Pakistani ISI turncoat walking into a CIA storefront in Islamabad, handing them the address to Bin Laden's location, and picking up his $25 million bounty check. About as hi-tech as an episode of Gunsmoke.
Calling all HuffPost superfans!
Sign up for membership to become a founding member and help shape HuffPost's next chapter