Former President Barack Obama has a clear sense of what leadership values he wants to instill in his daughters.
During a Q&A with Bill and Melinda Gates at a Sep. 20 event sponsored by their foundation, he discussed how he and Michelle talk to Malia and Sasha about being leaders.
At the Gates Foundation event, Obama offered three pieces of advice (beginning around the 30-minute mark in the above video).
1. Being responsible is a privilege.
"What we've tried to communicate their entire lives is that each us has responsibilities," the former commander-in-chief said. "When they were small, their responsibilities were small, like, 'say when you want to go potty.' As you get older, your responsibilities grow."
He continued, "Part of what we try to communicate is that being responsible is an enormous privilege. That's what marks you as a fully grown human ― is that other people rely on you, that you have influence, that you can make your mark, and that if you do something well, that will improve other people's lives."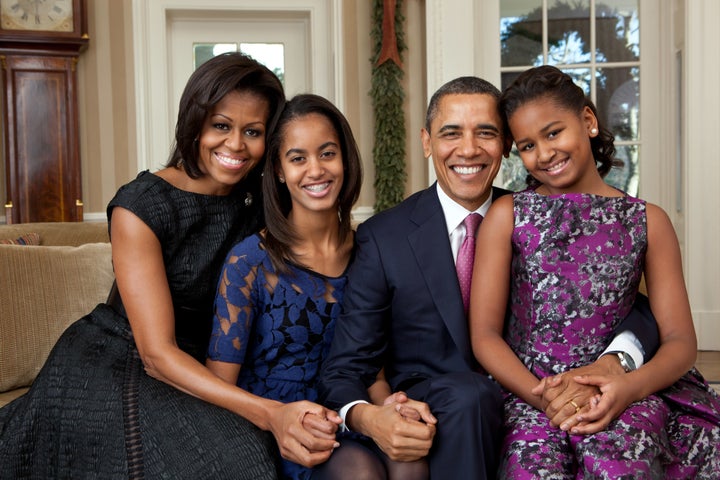 The Obamas have tried to instill "basic homespun values" in Malia and Sasha: kindness, consideration, empathy and hard work.
"Those are tools by which you can shape the world around you in a way that feels good," Obama said. "What we've tried to encourage is the sense that it's not somebody else's job. It's your job."
2. Find the way to make a contribution that works to your strengths.
The former POTUS explained that his daughters have different strengths and temperaments, which means they will choose different paths toward making change.
"If you are a brilliant engineer, you don't have to make a speech. You can create an app that allows an amplification or the scaling up of something that is really powerful," said Obama. "If you're someone who likes to care for people, you don't have to go out and lead the protest march. You can mentor some kids or work at a local health clinic that is going to make a difference."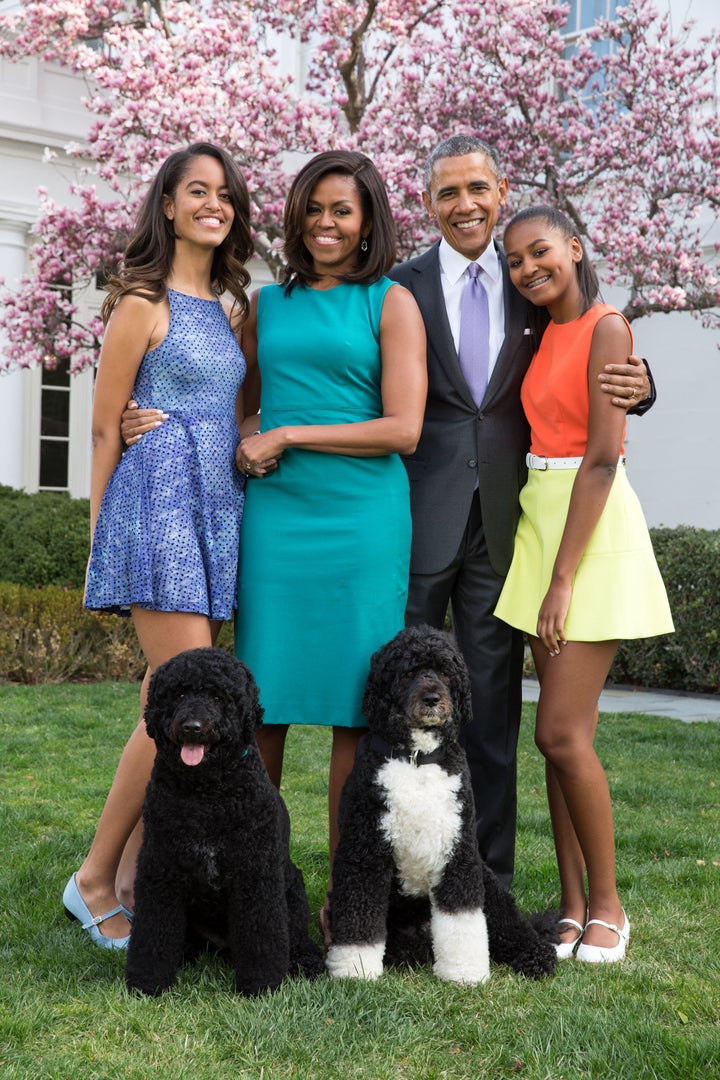 He added, "There are a lot of different ways to make a contribution, and we try to emphasize that to them as well."
3. Persistence is key.
"You have to be persistent. I always tell people that my early work as a community organizer in Chicago taught me an incredible amount, but I didn't set the world on fire," he explained. "I got some public parks for communities that needed them. I started some after-school programs. We helped set up a job training program for people who'd been laid off work. But those communities weren't suddenly transformed. They still had huge problems."
"But I took that experience, and then I was able to build on it," he added. "I think we so often get impatient because change does not look as if ― sometime's it's not as discernible, or immediate or impactful as we'd imagined in our minds. And we get disappointed, and we get frustrated."
Related