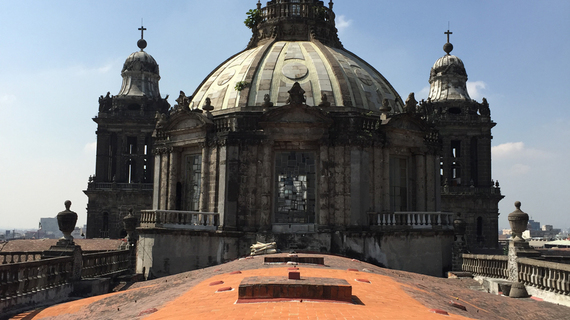 Mexico City is as synonymous as you can be with "reinvention" as it is with "al pastor taco. Since the days it served as the Aztec capital when it was known as Tenochtitlan, Mexico City has always been a diaspora of culture. This is a city where the past collides with the present, often in dynamic ways, and especially, oftenmost, through food.
It didn't need a name change to reiterate that, but the city even went so far as to change its official moniker earlier this year to Ciudad de Mexico (CDMX) from the Distrito Federal (DF) designation it held for decades.
It's hard not to find a more vibrant food scene in a city of 20 million people. From long-time stalwarts Enrique Olvera and Ricardo Muñoz Zurita to the abuela selling mole and tamales in the market down the street, the city is going through a cultural and gastronomic renaissance deserving of the larger changes afoot.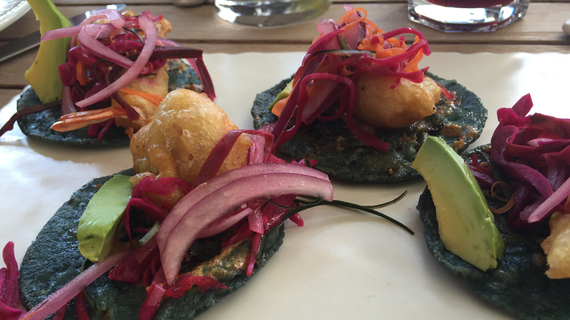 Balcón del Zócalo
There's not a more literal way to get a taste of the new and old Mexico than by sitting on a terrace at Balcón del Zócalo after exploring the Templo Mayor and the Metropolitan Cathedral in the city's historic center. Opened this year, this restaurant overlooks the Plaza de la Constitución (or the Zócalo), making it a perfect place for escamoles, ceviche, and fresh Mexican fare.
Address: Zócalo Central Hotel, Av. 5 de Mayo 61, Cuauhtémoc, Centro Historico, $$
Pujol
Since opening its doors in 2000, Pujol is less revolutionary these days and more old guard in Mexico City's fine dining scene. That doesn't mean Enrique Olvera still isn't a master of his craft--the restaurant has reinvented its menu time and time again, each time distilling flavors down to its purest essence, like its indescribable mole madre.
Address: Calle Francisco Petrarca 254, Miguel Hidalgo, Colonia Polanco, $$$$
The Hidden Kitchen
Before Pujol, Enrique Olvera hosted intimate dinner parties for his family and friends before setting out on his own. In the same vein, chef Gerardo Aguilar is making heads turn in Mexico City's underground dining scene. Aguilar hosts monthly pop-up dinners, accommodating up to 40 diners, in undisclosed locations. But visitors need not worry, since it's possible to book the kitchen in advance. It does require a minimum party of four for a reservation--if you're okay sitting with other diners--but the wine pairings and exquisite food marry the best of fine dining and the convivial intimacy of friends breaking bread together.
Address: Calle Rafael Lucio 103, Colonia Doctores, $$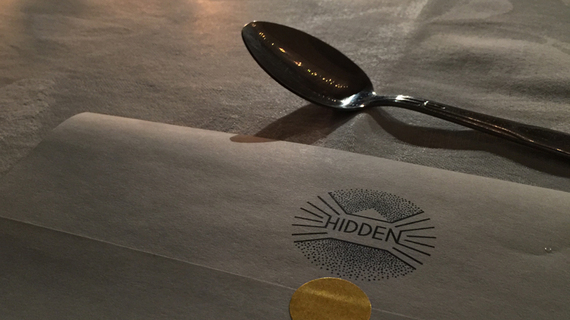 Pulquería Los Insurgentes
New York City may be the city that never sleeps but Mexico City's nightlife could give the Big Apple a run for its money. Pulque is an alcoholic beverage made from the maguey (or agave) plant, predating the Spanish conquest for millennia. This ancient drink, often limited to priests, is seeing a resurgence of popularity among Mexico City's nightlife. Pulquería Los Insurgentes, one of the first bars on the forefront of this movement, is not only a great way to get a little taste of pulque but also of Mexico City's decadent night scene.
Address: Insurgentes 226, Colonia Roma Norte, $
Related