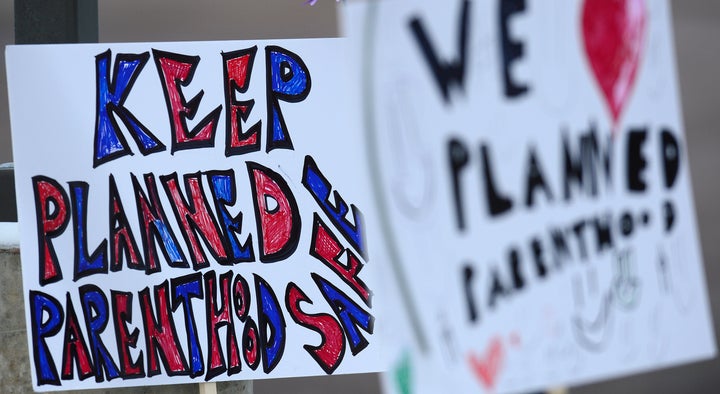 On November 13, the Supreme Court agreed to hear Whole Woman's Health v. Cole, a challenge to Texas's 2013 omnibus abortion bill enforcing an array of abortion-clinic regulations. The portions of the bill that have already been implemented have reduced the number of clinics in Texas from 41 to 18; if it is upheld by SCOTUS, the state will be left with only ten clinics to serve the more than 60,000 Texan women who require abortions annually -- making the procedure so inaccessible in the state as to be essentially illegal. Just last week, it was reported that between 100,000 and 240,000 women in Texas, the majority of them Latina, have attempted to self-induce abortions.
SCOTUS's ruling will come this summer, months before Americans vote to elect a new president, who could have up to three Supreme Court seats to fill in a first term, a circumstance that would determine the shape of the highest court for at least a generation. Republican presidential candidates have been working to out-nut each other over which of them would permit fewer exceptions (rape, incest, life of the mother) to the sweeping abortion bans they envision. Marco Rubio has suggested that perhaps there are noinstances in which a woman's life is imperiled by the forced continuation of pregnancy, while Jeb Bush has complained that $500 million -- referring to Planned Parenthood's funding -- seems too much to spend on women's health. These dismissive politics are playing out against a background of chilling violence: The day after Thanksgiving, a gunman killed three people and wounded nine in a five-hour shooting rampage in a Colorado Springs Planned Parenthood.
Calling all HuffPost superfans!
Sign up for membership to become a founding member and help shape HuffPost's next chapter