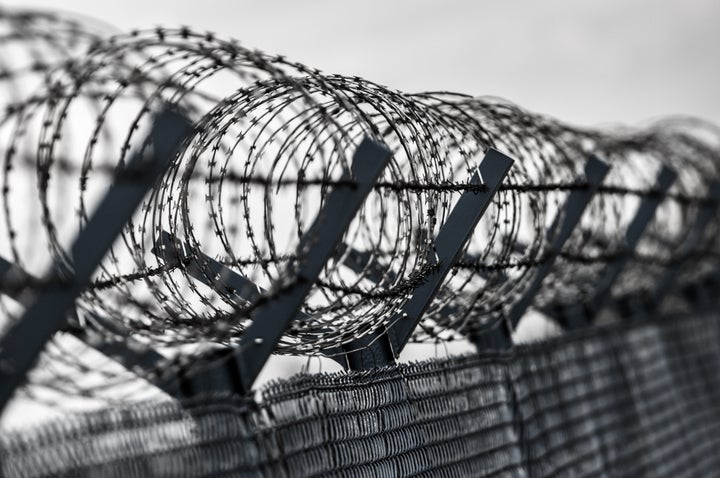 We are coming up on one of my favorite times of year. The holiday season is time for family, food, laughter and love. This year, however, my heart is heavy when I think about the holidays.
As a son, husband and father, I value the importance of family deeply. I can barely imagine how it would impact my four daughters if one day I just wasn't there and they didn't know when we would all be together again. But sadly, that is the experience of tens of thousands of children each year whose families are being ripped apart by our broken immigration detention policies.
For example, Jose is a father of three from Florida whose wife Maria has been locked up in the Broward Transitional Center for more than eight months. ICE came to their house one morning for a "routine check." They left with Maria who has been locked up ever since.
Maria came to the United States at the age of 20 fleeing from violence and sexual assault in El Salvador. She was an active member of her community, living with her husband, raising their three children and working. Maria is the kind of person you might be happy to have as a neighbor or call your friend.
Yet for the last eight months she has been locked away from her family and friends. While in detention Maria has suffered deep depression and has been hospitalized for suicidal thoughts. She has struggled to cope with the pain of being apart from her family and the fear that she could be deported back to El Salvador and the violence that awaits her there.
"I don't wish this on anyone. Not having my wife with me and my children is an indescribable pain," shares Jose about the last eight months.
All of this is coming at a huge expense to taxpayers such as you and me. Up to 400,000 children and adults cycle in and out of the detention centers each year. To date, it has cost taxpayers more than $25,000 to lock away Maria. Multiply that by thousands upon thousands of dollars spent hurting families and our communities.
Not only do our tax dollars fund detention facilities themselves but breaking up families has many other costs. When parents are detained, their children too often end up in the foster care system. When a family's breadwinner is detained, the family often has to rely more heavily on social services which are also tax funded.
We simply cannot afford to spend billions breaking up families.
If President Obama takes a few simple actions now, he could ensure that Jose and Maria, and hundreds of families like theirs, might be able to reunite in time for Christmas.
Join me in calling on the president to first make keeping immigrant families together a priority for ICE. Second, he needs to take decisive action to end mandatory detention and require ICE to implement and consistently apply a validated risk assessment tool to determine the need for detention. Lastly his administration should freeze all funding for immigrant detention beds- we can't afford to spend any more on this failed approach that hurts families.
Calling all HuffPost superfans!
Sign up for membership to become a founding member and help shape HuffPost's next chapter