I didn't set out to start a revolution.
I'm a writer at heart. When my book Quiet came out in 2012, I went on a global book tour and gave over 300 media interviews and dozens of speeches. The reaction to the book was beyond my wildest dreams. I felt like the luckiest person in the world, but also (I must admit) one of the most exhausted. As I crisscrossed the planet, I told myself that soon enough I'd be back in my cozy place: the window seat of my favorite café, basking in the glow of my laptop screen, dreaming up a new book project.
But during those months of non-stop travel, I began to hear from people. And not just a few: I received hundreds of letters, emails, and messages. Then thousands. Then thousands upon thousands. It was like that scene in Harry Potter where a waterfall of letters to Harry cascades from the Dursley fireplace. The messages came from all over the world. They came from people aged nine to ninety, from mothers and fathers, from teachers and military leaders, from artists, designers and scientists, and accountants and CEOs. They all said the same thing: Until now, they had felt alone and were amazed to discover that they were part of a vast and distinguished tribe. For the first time in their lives, they had permission to be themselves.
They weren't writing just to express relief—they wanted to take action. They wanted to help their schools and companies harness the strengths of the introverted half of their populations; they wanted to be better parents to their introverted kids; and they wanted to connect with a community of like-minded people. They wanted to start a quiet revolution.
I was thrilled by this reaction, but I was also torn. I love, in a passionate and desperate kind of way, the simple act of writing. I wanted to get back to that life. And I'm devoted to my family and to the precious hours every evening when the kids get home from school. There weren't enough hours in the day to do what I love, to spend time with the people I love—and to start a revolution.
Then it occurred to me: I didn't have to do this by myself. In fact, I shouldn't do this by myself. When you're starting a revolution, you need a team. You need smart people who can help you translate your vision into action. So I joined forces with an amazing group of people, and together we created Quiet Revolution—a mission-based company whose goal is to unlock the power of introverts for the benefit of us all.
When you're starting a revolution, you also need—more than anything else—a worldwide community of revolutionaries. And that's where YOU, dear community, come in. That's where this site comes in.
We've spent the last year asking you what you wanted and needed online. We gathered the talents of writers, artists, and assorted experts and built this website based on your feedback.
As much as I enjoy our contributors' work, my favorite feature of this site—Quiet Revolutionaries—couldn't exist without this community. Quiet Revolutionaries is an ever-expanding collection of your photos and stories about what it's like to have a quiet consciousness. Scroll through it, meet your tribe, and share your own story!
This site is our first effort—the 1.0 version. We look forward to your feedback as we evolve over the coming months and years.
In addition to this site, we have all kinds of exciting projects in the works. Here are just a few:
The Quiet Leadership Institute (QLI): QLI is dedicated to helping companies and organizations empower the introverted half of their populations by training introverts and extroverts to communicate better and harness each other's strengths. We've just gotten started and have already been honored to work with several teams from NASA and Fortune 100 companies. Most excitingly, we've seen the needle move with these groups. At one company, before our training, zero percent of employees who answered our survey strongly believed that introverts could be remarkable leaders; after we finished, that figure was over 70%! QLI is led by Mike Erwin, a three-tour combat veteran, who recently served as a professor of leadership and psychology at West Point. Mike is both an extrovert and a strong believer in the power of quiet leadership.
Personality Assessment Tool: We've created a groundbreaking personality assessment tool, designed to help introverts, extroverts, and ambiverts understand themselves and their strengths. This tool was developed by QLI in partnership with the University of Pennsylvania's Scott Barry Kaufman, as a result of months of rigorous testing and analysis. Our new Quiet Revolution Personality Test is a 10-question distillation of this more comprehensive assessment available through QLI.
Quiet Spaces: These are architectural spaces designed for introverts. We've begun with an award-winning partnership with Steelcase to design Quiet Spaces for open office plans (described by the Atlantic magazine as possibly "the best designed office space in America"). Eventually, we'd love to help quiet down public spaces such as coffee shops, hotels, transportation hubs, and urban centers.
Quiet Parenting: We are compiling resources for parents and teachers, including an online course for parents launching later this year. I am passionate about everything we're doing, but this is the initiative that makes me want to run down the streets cheering (okay, not really—but you know what I mean). We want every parent of introverted children to have the resources they need to cultivate the talents, passion, and happiness of their kids.
How on earth are we achieving all this? Well. I've been lucky to join forces with an amazing co-founder named Paul Scibetta and an ever-growing group of truly spectacular people. It's a daily honor to work with such a talented and passionate team. We are a collection of delightfully exuberant extroverts, deeply thoughtful introverts, and best-of-both-worlds ambiverts—all of us united by devotion to the Quiet Revolution. Read more about our team here!
Most of all, we are looking to you to help us achieve all this. In the years since I wrote Quiet, I have come to love this community dearly. You are thoughtful, you are insightful, and you are kind. Just check out our Facebook page, and read the comments. You'll find nothing but smart, sensitive commentary. We're very proud to be aligned with you. Thank you for your passion over these past few years. And thank you in advance for all that is yet to come.
Here's to shaking the world gently.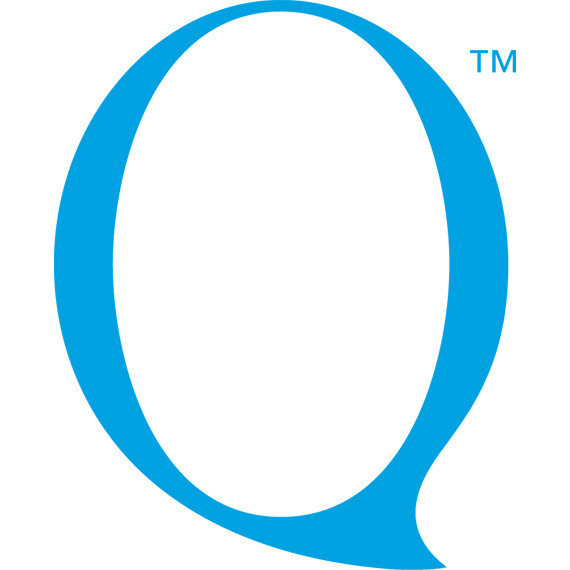 This article originally appeared on QuietRev.com.
You can find more insights from Quiet Revolution on work, life, and parenting as an introvert at QuietRev.com.
Popular in the Community