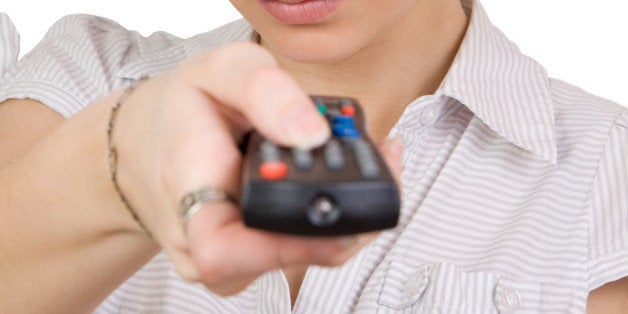 For better or for worse, many young kids have mastered the use of the remote control. They've also mastered the logic of it: They know what it means to play, pause, stop and rewind. Why not use that to your advantage?
I recently heard about a school that uses the model of a remote as a social skills teaching tool: A STOP button for self-control, the PAUSE button to reflect on the action, a chance to REWIND to make the interaction with the friend better and then a return to PLAY.
To be successful with their day-to-day interactions with one another, kids need to be able to regulate their bodies. Using the remote as an analogy for body regulation is a perfect match for the concrete thinking skills of young minds.
With the familiar image of the TV remote as a guide, the child can learn to:
Hit that red STOP button within his body.
PAUSE to give himself time to breathe, self-calm and take control of his mouth and his muscles. The PAUSE also provides opportunity to reflect on his actions and to plan his response.
REWIND to the decision point and make another choice in an attempt to improve the outcome for himself and those around him.
Resume the PLAY, perhaps by atoning or bringing negotiation skills to problem-solve.
Many children hear "stop" and "no" all day. But by moving beyond a simple STOP and focusing on PAUSE and REWIND, we're ultimately teaching children the value of finding ways to make it better.
The remote control analogy can work at home too. Playing games in which STOP is an important element, such as freeze tag, can help children have fun with the concept. Also, remember that when a child's been successful with "pausing" and "rewinding," be sure to celebrate that success, such as noting a successful play date or interaction with a sibling. Consider building these reflections into the bedtime routine.
And how about parents? Sometimes we need to learn the very things we're trying to teach our children. As hurried and challenged as we are, we could all sometimes use our own STOP, PAUSE, and REWIND buttons before we ourselves resume PLAY.