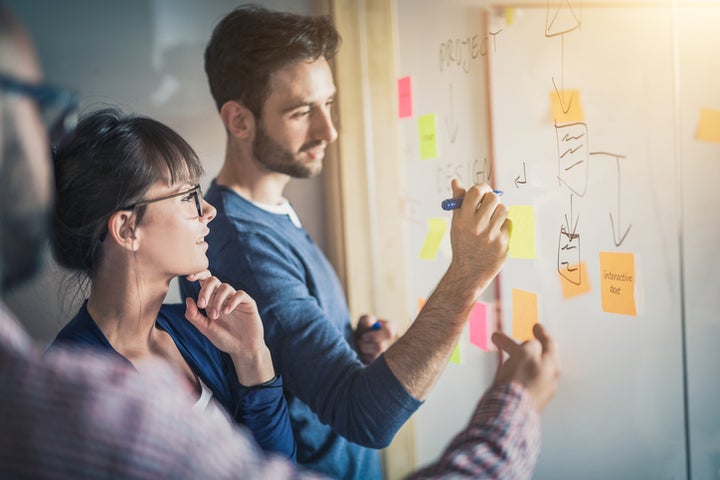 Corporations are not unlike kingdoms. And just as kings of old needed help with special tasks, so too do the fast-evolving needs of the modern business often require outside people to help with specific projects or shoulder the ebb and flow of client work.
Recently, I had a discussion with a CEO in an engineering firm about how to re-staff his company after the oil and gas crisis. He is in the seals and gasket industry and plummeting oil prices have crushed him, forcing him to reinvent his business. The challenge is how to employ the talent he needs without adding unnecessary expenses, at least until his business starts to generate cash flow again—not an uncommon challenge today.
The solution? Maybe freelancers.
This particular CEO's problem? How to find outside workers, hire them, train them and then fold them into his culture. This was all unfamiliar territory to him. He valued the long-time employees whom he unfortunately had to let go when oil prices tanked. His struggle was clearly a cultural one, as he was stuck in the old values and beliefs of what great businesses used to be staffed with: loyal, full-time employees.
When he finally did reach out to freelancers, he was surprised to find plenty of engineers and other talented individuals who were happy for the temporary work, at least until full-time jobs came back. Several even preferred the freedom that freelancing offered, without the expectations and demands of their previous full-time positions.
The underlying dilemma: the impact freelancers may have on companies' culture.
The need for freelancers is growing so rapidly and becoming so ubiquitous that it is now a key trend to watch. A 2014 Edelman Berland survey reports that freelancers already make up 34% of the U.S. workforce (53 million workers) and that the use of freelancers is a trend that will transform the core of corporate culture over the next generation.
A related article in Fast Company states that "as of May 2015, 15.5 million people in the U.S. were self-employed, an increase of roughly 1 million since May 2014, according to the Bureau of Labor Statistics. That number is expected to keep growing at a steady clip. By 2020, a separate study estimates that more than 40% of the American workforce, or 60 million people, will be independent workers—freelancers, contractors, and temporary employees."
By the looks of things, freelancers are not just a recent trend but a major model for a great number of American companies, large and small.
Before you go down the freelancer road, here are some things to consider:
1. Importance of Brand: We all know the value of a corporate brand in attracting top quality employees. This also holds true for wooing the best freelancers for key projects. Companies like Google and Apple can take their pick of temporary employees, not only because of robust day rates but also the star power their brands bestow on a freelancer's résumé for future job-seeking. In a freelance economy, cultivating a strong brand is as important as revenue. My advice? Use this to your advantage. Be the best brand to work for as a freelancer.
2. Adaptive Workflows: When every member of a department or team works full-time under the same roof, a certain flow evolves. Some is intentional and some is merely our human propensity to establish a work rhythm with our fellow toilers. When corporations bring in outside talent to help with specific projects, the established employees will find themselves having to explain processes, act as liaisons with clients and possibly manage relationships between strangers. This means that businesses will have to adapt in order to get back to that flow that comes with everyone pulling together for a common cause.
3. Compensation: Traditionally, companies have offered top long-term talent 1) an adequate salary, 2) a clear path to advancement, and 3) job security. In today's expanding freelance talent pool, however, workers are looking beyond the dollars. Whether it's flexible hours, the ability to work from home or company-provided daycare, businesses need to determine what the modern freelancer wants and then adjust accordingly or be left behind.
4. Culture Fit: In traditional corporate cultures, the challenge is how to integrate new employees into the "way things are done here" (also known as on-boarding), affecting HR policies, office protocols and departmental rituals. My guess is that few businesses are adequately organized for this kind of successful integration of freelancers into their culture. Sure, hiring people is easy—it's fitting them into the groove that's hard. If the current trend is indeed here to stay, this means that a new corporate dynamic will need to be established, tested, refined and re-established.
Are you using freelancers? If so, are you seeing changes in your corporate culture because of their presence? Is there friction or is everything going smoothly? Important questions whose answers are becoming more and more significant.
Popular in the Community