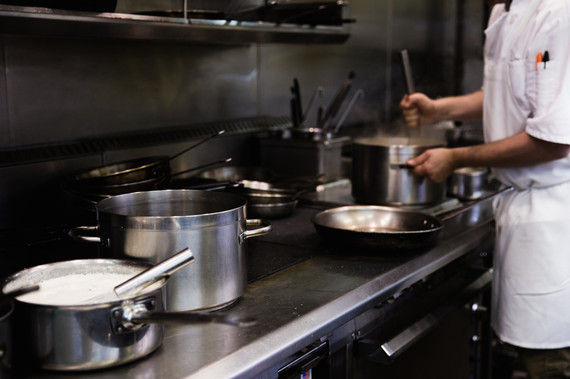 Anne McBride wears many hats. She's an accomplished food writer, having contributed to Food Arts and Gastronomica and co-authored multiple cookbooks with Francois Payard; she's the culinary program and editorial director for the Strategic Initiatives Group at the Culinary Institute of America; and she is working towards at Ph.D. in food studies at NYU, where she's also an instructor.
Anne's research focuses on the evolution of professional cooking and how the role of chefs in society has changed over the 21st century. As she explains, the way we think about chefs in popular culture today is drastically different from how we've seen them in the past -- and the implications for chefs today are huge.
Here, we ask Anne all about her research, the state of the restaurant industry, and what chefs need to know to succeed.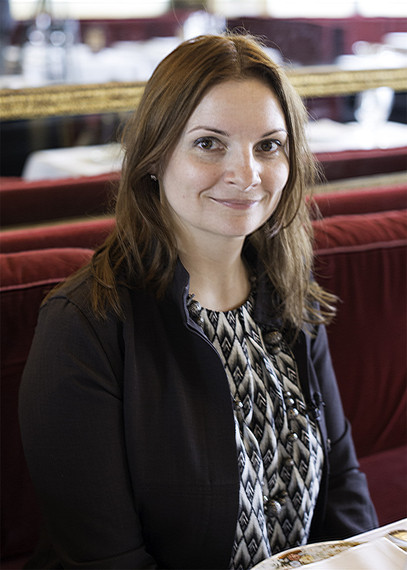 Tell me how you got into this area of focus and decided to research the role of chefs.
I came at it through the evolution of my research. My very first research idea was around the use of Coca-Cola in traditional cuisines around the world; in Colombia and the Philippines there are dishes that use Coca-Cola, and they are considered national dishes.
It morphed into ideas of national cuisines in the U.S., which evolved into New American cuisine. So when I started looking at that time period of about 30 years ago, that's when things morphed into the state of the research today.
The subtitle is "the making of the 21st-century chef," looking at what makes our chef different from 20 or 30 years ago. Looking at the role of the chef overall, but really focusing on the chefs of today -- what's different for them than the chefs who came of age in the '80s and the '60s. What differentiated Bocuse from a Redzepi, for example.
Historically, how have you seen that role evolve?
I've really been able to see three different stages. The Bocuse area in the '70s, '80s, nouvelle cuisine -- the biggest shift is the chef as entrepreneur: the chef who becomes an owner of his own restaurant, versus before, just being in the kitchen. Suddenly the chef also starts to come to the dining room and present his or her food.
In the '80s in American cuisine, Larry Forgione and Jeremiah Tower -- all of these people got a lot of press and attention. They were huge celebrities with endorsements. This isn't something that just happened.
And then with Food Network, starting in 1993, what we see is the chef as entertainer. Also, who is a chef becomes less clear for the public, because a lot of people who are TV chefs are not restaurant or professional chefs. Or they end up having restaurants after, like Giada.
Then, more recently, the chef as expert. A lot of the chefs who have the biggest renown are not necessarily on TV, or if they are it's on documentaries like "Mind of a Chef" or "Chef's Table" -- the more brainy type of things. It's not a performance of cooking, it's who they are. Or they have to be really opinionated on questions of sustainability or politics; they have to be very informed about a variety of things beyond cooking. And they are trusted because we think of them as experts.
Why do you think the evolution has occurred?
I have to give you a non-academic answer, because my advisor would hate for me to be drawing such conclusions. But I think it's a little bit of everything.
Part of it is the public asking more of chefs than cooking. Your opinion matters. The chef has more power in his or her restaurant; with tasting menus, it's become not unusual to go to a restaurant and have no choice whatsoever. Or no modification. You're really placing yourself in the hands of the chef.
I'm trusting you to give me great food, but also I trust that you're sourcing sustainably. By eating at your restaurant, I'm embracing not just your creativity but your values, and then they reflect on you.
That's for the consumer. For the chef, you want to be more informed, so you're going to step up your game a little bit. Cooking is not just about cooking anymore, for better or for worse. Their work has given them the tools to do something bigger than they previously might have thought. I don't think Redzepi went to open Noma thinking one day he would turn it into an urban farm and something completely different.
Anne McBride Photo Credit: John Barkley; Kitchen photo by Erin Kunkel.