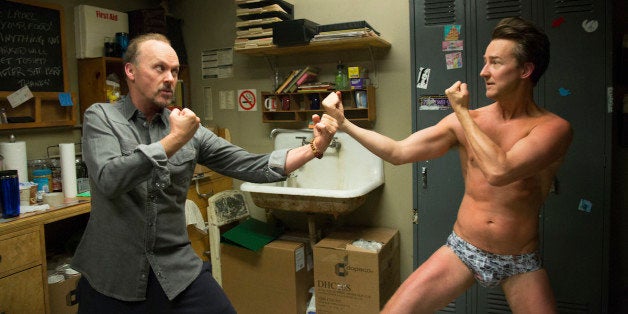 What a weekend for Birdman! First, the Producers Guild, then the Screen Actors Guild (SAG) -- everyone seems to be lining up to honor Alejandro Iñárritu's film in the month leading up to the Oscars. But does that mean the race is over? The math suggests it is not.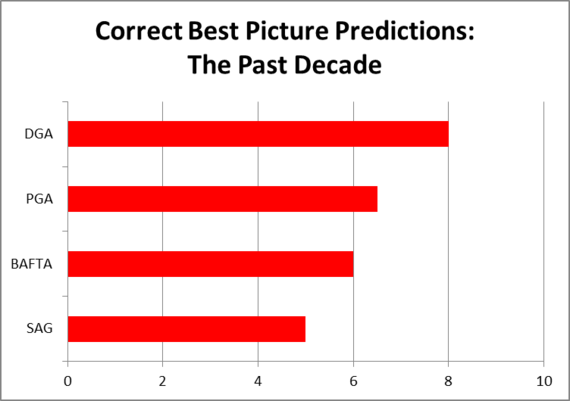 Over the past ten years, the Directors Guild is the most accurate Best Picture predictor. I give the Producers Guild half credit for last year's tie between 12 Years a Slave and Gravity. And the BAFTAs (which, like the DGAs, have not yet occurred) are also more accurate than the SAGs.
The point is: What we have so far could be midway through a dominating run through awards season for Birdman, much like The King's Speech enjoyed in 2010. But if the DGAs or BAFTAs go a different direction, it could be a much closer two or even three-film race. In the acting categories, however, the SAGs are a much more definitive predictor: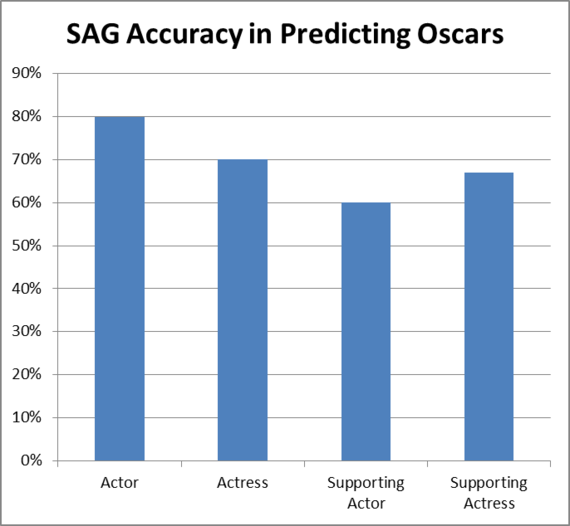 While my precise percentages in every category will not be released until closer to the Oscar ceremony date, I can now announce that each of the four SAG acting award winners -- Eddie Redmayne, Julianne Moore, J. K. Simmons and Patricia Arquette -- will enter the Academy Awards as the mathematical favorite. It's not just that they won the SAG (the math is rarely that simple); each of them also won the Golden Globe as well. That combination is nearly impossible to overcome in the standings.
That's not to say that each of those four actors will win -- upsets do, of course, happen every year. It just means that if any of them lose, it will in fact be an upset. And that's precisely what Michael Keaton, Reese Witherspoon and a host of other hopefuls will have to start hoping for.
Ben Zauzmer, an applied math major at Harvard, uses only data -- no personal hunches or opinions -- to predict the Oscars. He has served as a columnist for The Hollywood Reporter, and his work has been featured in The Wall Street Journal, The Economist and publications across the globe. Follow him on Twitter: @BensOscarMath.
Popular in the Community