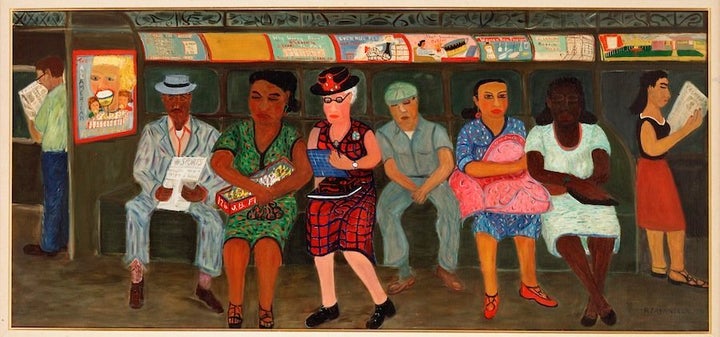 Self-taught. The phrase is only a narrow margin less problematic. "It has been argued by many critics that the category is meaningless," explained critic Lyle Rexer, "since on the deepest levels all artists teach themselves."
This was especially true, at least in America, before the 20th century, when professional art school became a relatively widespread phenomenon. Prior to that, being self-taught did not carry the same associations with isolation and otherness, both physical and mental, that it does today. In fact, being self-taught was the norm.
This is where "Self-Taught Genius," a traveling exhibition featuring works from the American Folk Art Museum comes in. The show spans artworks made throughout the United States by, well, self-taught geniuses from the 18th to 20th centuries. The diverse works on view capture the many manifestations of unschooled art making, while tracing the evolution of the "self-taught genius" idea over time.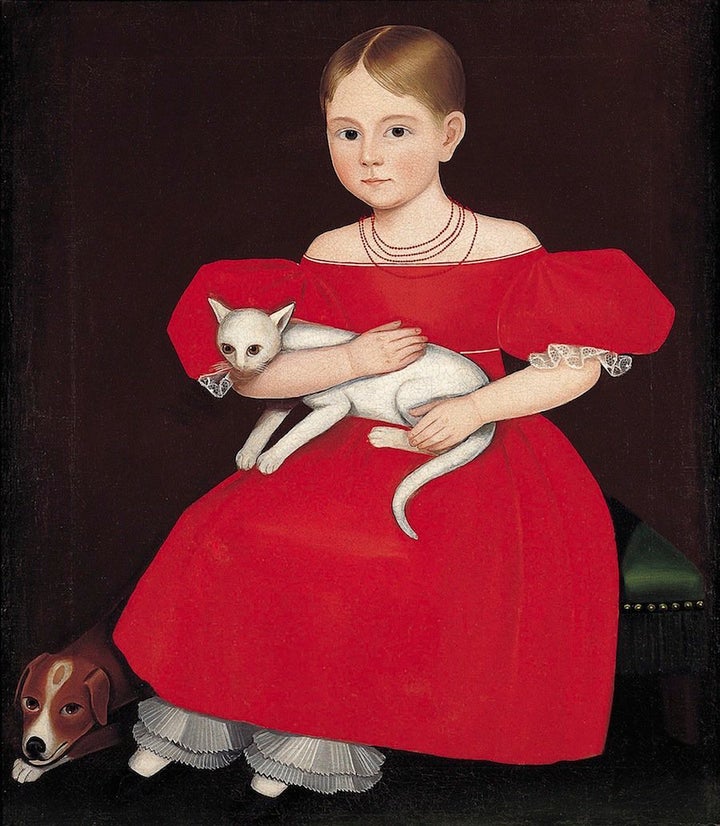 Shirley Reece-Hughes, a curator at the Amon Carter Museum in Forth Worth, discussed the logic behind the show prior to its Texas arrival in October. "What we're trying to do is explore American folk art through the concept of self-taught genius, the meaning of which has evolved over time," Reece-Hughes explained in an interview.
"[The American Folk Art Museum] went back to the very beginning of art making in the United States, what we define now as American folk art. The roots of self-taught and genius resided there, with this idea that, in a fledgling nation, when only a minority of the population was privy to education, there was this early recognition that being self-taught was something vital and important to America."
And then there's the second half of the show title, "genius." The word feels a bit outdated, summoning visions of eccentric (white male) loners scribbling away in attics locked to the outside world. No snack breaks, no excess social media tabs open.
However, like "self taught," verbal associations with the word "genius" were also different at the turn of the Enlightenment. "Genius had previously been thought to be something bestowed by God. But then with the Enlightenment, something changed, and each human being then had the potential to reach [his or her] own genius," Reece-Hughes noted.
Over time, being a self-taught artist fell more and more out of fashion. Today, even artists working in an unschooled style first go through the process of formal training to then overturn it. "Post civil war, once industrialization, urbanization and education became much more widespread, the term self-taught started changing in meaning. The term now refers to artists outside the mainstream. But in the beginning of the country it was really the mainstream for artists."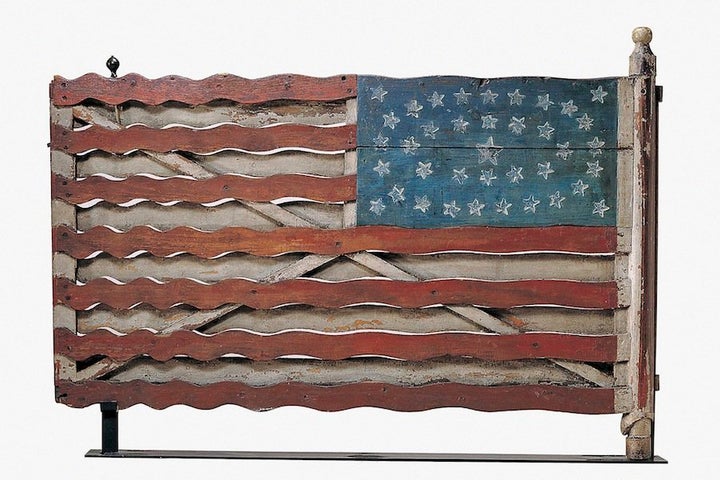 The artworks on view (San Diegans -- now is your time!) vary intensely in style, medium and era. How do you contrast "Flag Gate," an American Flag painted on wood by an anonymous artist in 1876, with "Gold Tower," a 1970s totem made from chicken and turkey bones, painted gold by Eugene Von Bruenchenhein? Bruenchenhein, in fact, dubbed his creative ego "Genii," a word constructed from the scrambled combination of his own name and genius, and he often attributed his artmaking to a divine muse, which sat on his shoulder and directed his work. "Flag Gate," it's been hypothesized, "may have been made for Robert Darling's farm on Pulpit Road in the town of Antwerp, Jefferson County, New York."
Is there any continuous formal or stylistic thread that connects the folk art of the early Americas with the visionary artists of the last century? "The continuous thread would be the impulse to create," Reece-Hughes said. "And the impulse to create in a manner that's unfettered by conventions, whether it's academic training or the traditional guidelines of art making." The 18th century was dominated by artworks that served firstly as functional objects, albeit aesthetically pleasing ones, like chests and quilts. Reece-Hughes argued that illogical urge to make something beautiful is the same drive that compels self-taught artists like Bruenchenhein to start saving up those chicken bones. "There is always that sense of ingenuity," she said.
For the most part, however, the exhibition is characterized not by sameness but by difference. It feels bizarre to loop an 18th century folk artist, working in a conservative populace and reflecting on communal memories via a quilt, to Henry Darger, the quintessential outsider who spent his adult life alone in his apartment writing and illustrating a 15,145-page mythological epic about a battle between imaginary planets.
Reece-Hughes speculated that the rise of art schools in part contributed to the shift of the self-taught artist from, to oversimplify, community-based insider to isolated outsider. "What started to happen was the rise of these academic conventions, societal expectations of what art is supposed to look like -- three dimensional perspective, fidelity to nature. Painting became the main genre of art, defining what the nation looked like for its clientele. Then came the marketplace."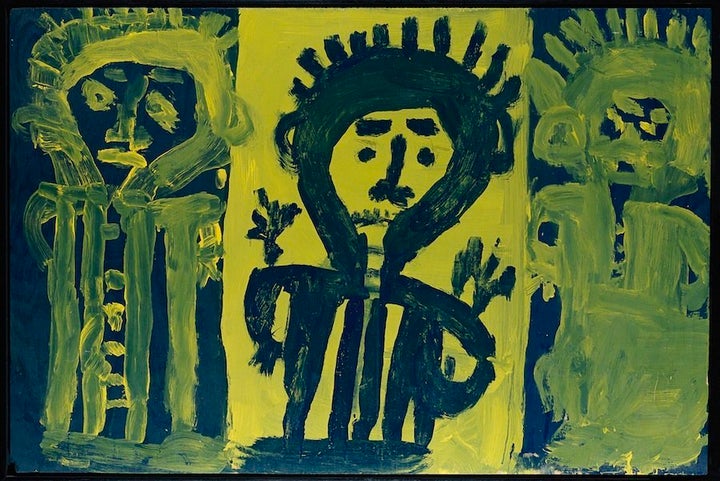 Over time, the urgent and instinctual need to create became mythologized, romanticized, fetishized -- as the role of the artist flourished off ideas of darkness and otherness. To again quote Lyle Rexer, when describing the style of artist Jonathan Lerman, who has been diagnosed with autism, it seemed to be "a matter of instinct and feel, like a second skin, arising from a place that language and symbols cannot fathom... A feedback loop forms between hand and brain... It is a kind of nirvana, after all." It's a beautiful description, and a fitting one. It could, however, also be more fitting than you'd think for an 18th century American craftsman who just loves making chests.
"Genius is a term we don't use as freely today," Reece-Hughes continued. "But I think the beauty of the word today is in its fluidity. When you hear 'genius,' you don't have to immediately think of Albert Einstein. You can think of self-taught geniuses as artists teaching themselves how to express themselves freely. They are not working in relation to the marketplace or to what others might think of them. These artists were just working from intuition, from the messages they wanted to send. The genius is in their originality."
If you want to add an additional layer of complexity to the exhibition-viewing experience in your future, Reece-Hughes is also curating an additional gallery in the Amon Carter devoted to Texas folk artists. "So you can see the local, regional and national scope," she explained. "The goal of the museum is always to expand the dialogue on American visual culture."
If understanding the ambiguity and endless complexity of the words "outsider art" wasn't enough of a challenge for you, now you can chew on the meaning of "self-taught genius" as well. You're welcome!
"Self-Taught Genius," presented by the American Folk Art Museum, is on view at the Mingei International Museum in San Diego until August 16. From October 10, 2015–January 3, 2016 it will be on view at the Amon Carter Museum in Fort Worth, TX. Then it's on to New Orleans, St. Louis and Tampa. Follow the schedule here.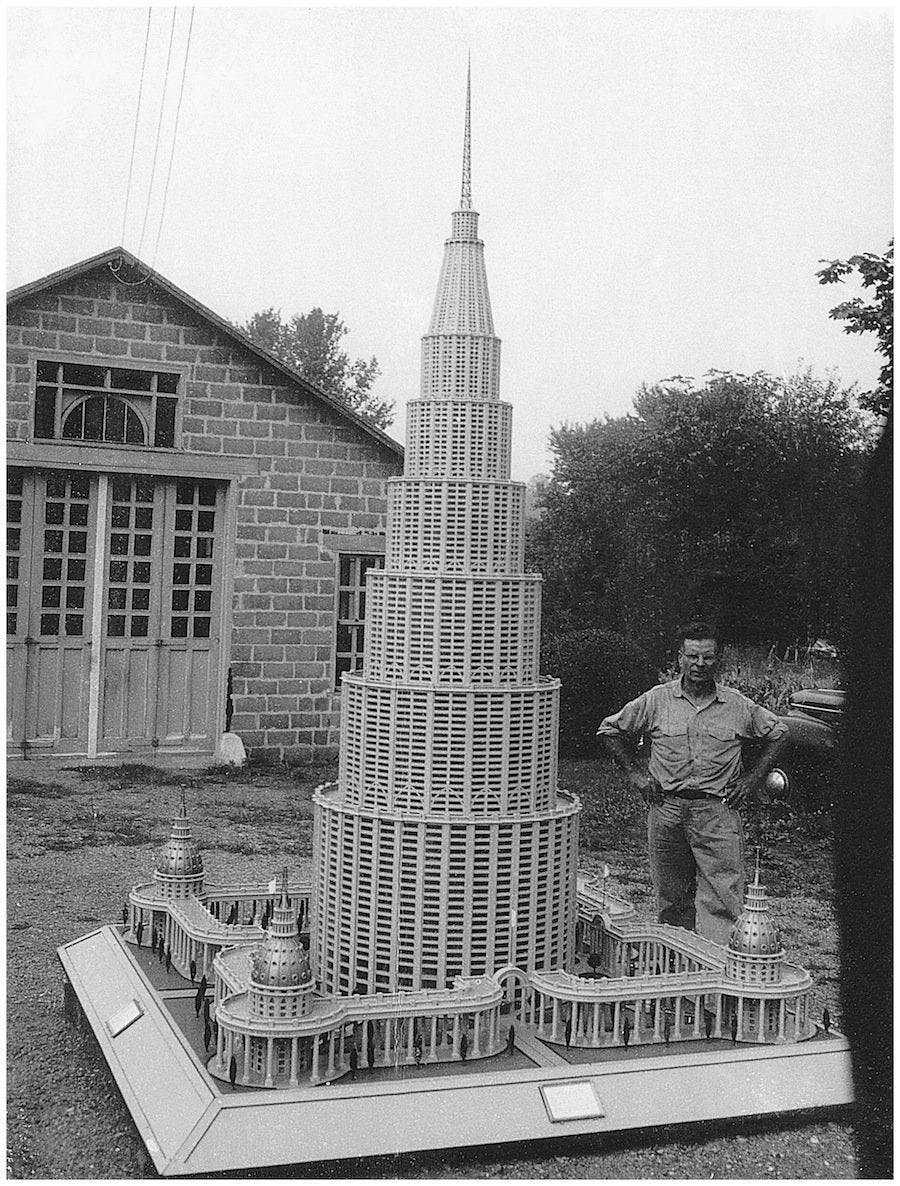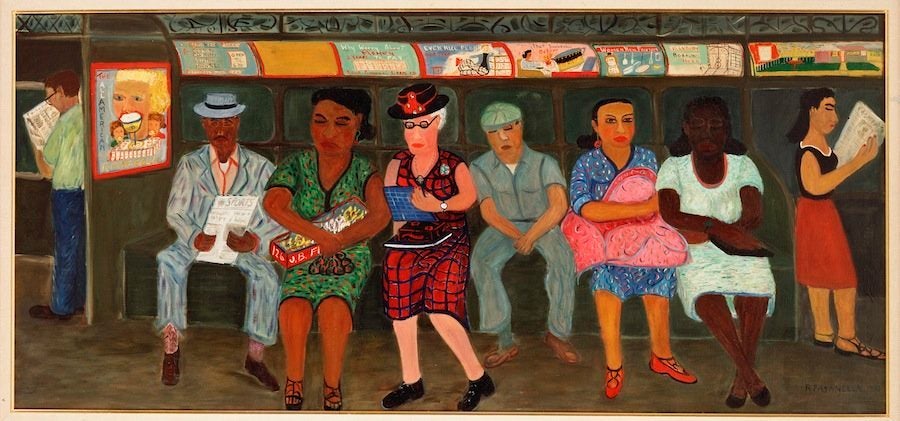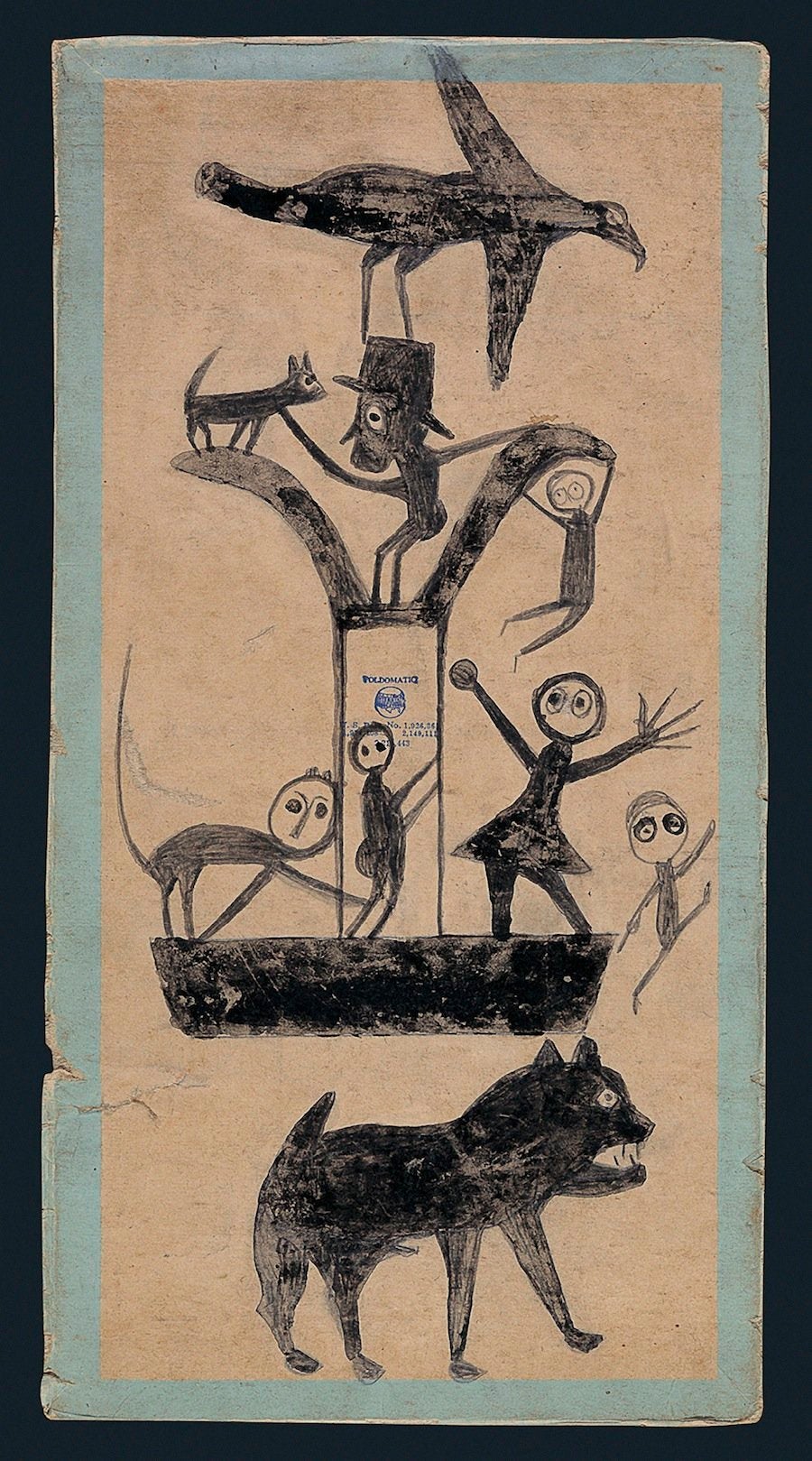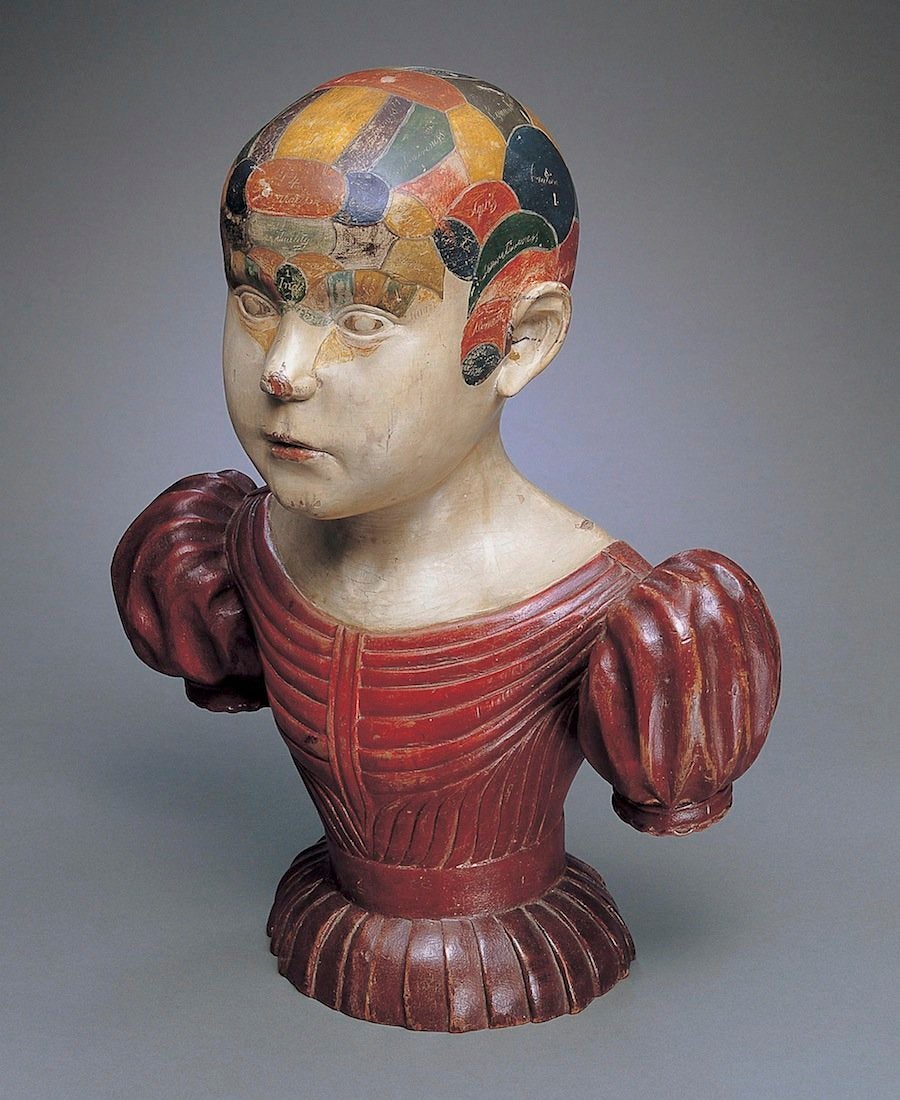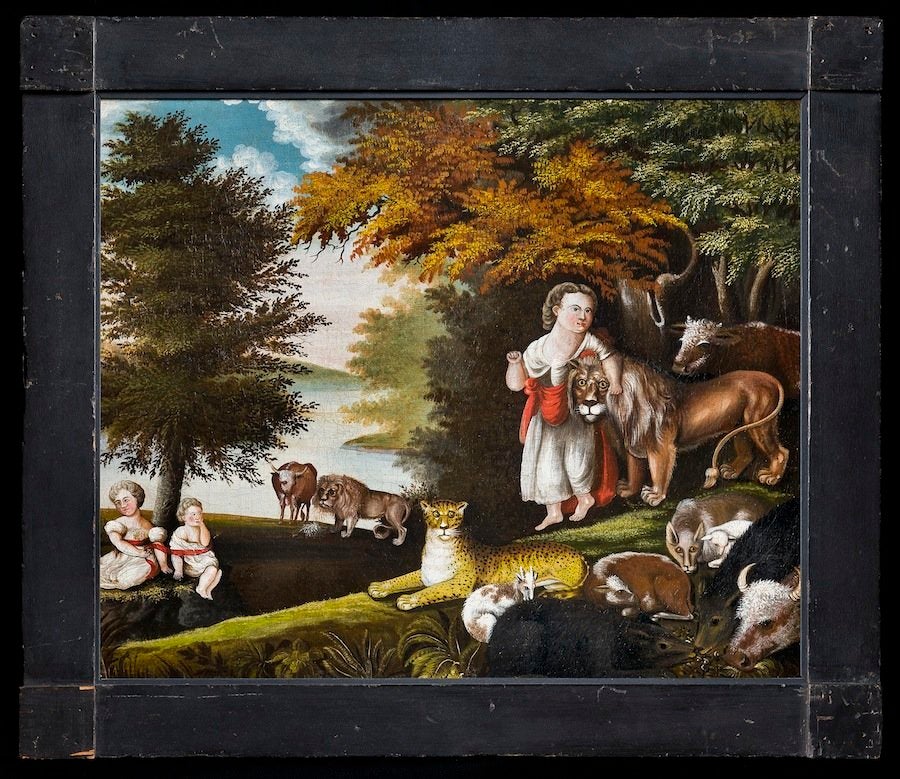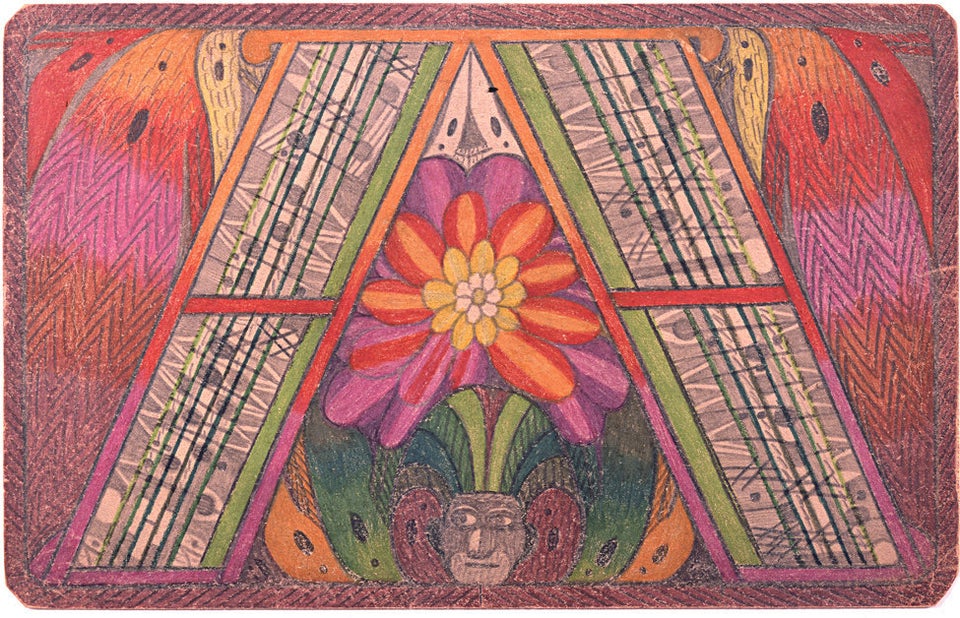 Outsider Art Fair Preview
Support HuffPost
The Stakes Have Never Been Higher
Related
Popular in the Community