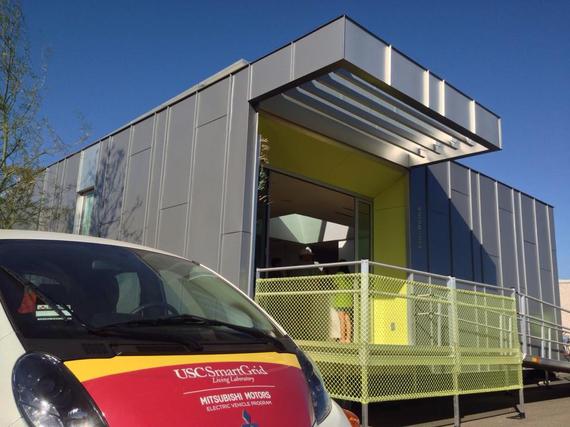 Nelson Mandela once said, "Education is the most powerful weapon which you can use to change the world." To do this, educators, public agencies and citizens need to determine innovative methods to help tackle global problems. One groundbreaking approach is through the U.S. Department of Energy Solar Decathlon, which takes place October 8-18 at the Orange Country Great Park in Irvine, Calif.
The state of our climate crisis is frightening. According to the Intergovernmental Panel on Climate Change, which the United Nations established to provide an accurate scientific view on developments in climate change and its impacts, "warming in the climate system is unequivocal," "human influence on the climate system is clear," and "limiting climate change will require substantial and sustained reductions of greenhouse gas emissions." Drastic and urgent action is needed to implement energy efficiency and clean technology solutions.
Enter the U.S. Department of Energy, which organized the first Solar Decathlon in 2002. In the biennial event, teams composed of college students from across the globe design, assemble and operate solar-powered homes. Students strive to create structures that are attractive, effective and energy-efficient. To achieve first place, a team must earn the highest number of points from 10 juried contests: Architecture, Comfort Zone, Market Appeal, Appliances, Engineering, Home Life, Communications, Commuting, Affordability, and Energy Balance. Team Austria, composed of Vienna University of Technology students, placed first in 2013. The highest-ranked American team that year was the University of Nevada, Las Vegas team, which placed second overall.
This year, my home area of Orange County, Calif., will have a team for the first time, composed of students from a renowned research university, UC Irvine, a prestigious private school, Chapman University and two highly regarded community colleges, Saddleback College and Irvine Valley College.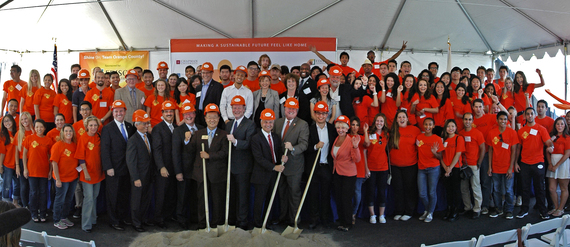 The competition serves outstanding educational purposes for students and the public. The public learns about environmental and cost-efficient benefits from clean energy products, and students receive invaluable skills and training to enter the clean technology field and other sectors. Students from multiple disciplines, such as engineering, interior design, project management, marketing, public relations, strategic communications, and video and documentary film making, work together to tackle the 10 multifaceted contests.
"The Solar Decathlon unleashes enormous creative energy and passion. It is amazing to see students grow when they are given such a huge project. Students had to meet real deadlines. They had to make big decisions about what the house would look like and how resources were spent," stated my colleague Fred Smoller, a Chapman University associate professor of political science who was instrumental in bringing the event to Orange County. (It took place on the National Mall in Washington, DC, from 2002-2011.)
"The Solar Decathlon has provided me an opportunity to learn outside the traditional classroom. It's a very hands-on project. I had to put what I learned in class to work," said Lotus Thai, a Chapman business administration-environmental science and policy double major who is a member of Team Orange County. Thai added that as part of her media coordinator role on the team, she has to have an ability to rephrase complex engineering language and terms so that she can communicate them to a larger audience.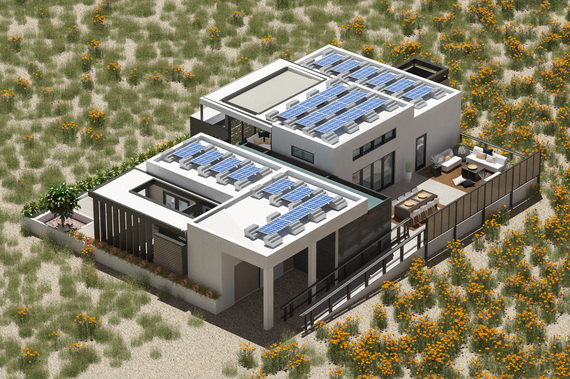 "The Solar Decathlon is teaching students the practical skills employers want," added Smoller. Competing in the event hones team-building skills and competencies necessary for students to succeed in the workforce. Smoller added, "They had to learn how to work together and with students from other schools, and with faculty, staff, and professional tradesmen. Those who took full advantage of the opportunity will likely say a decade from now that it was the best thing they did in college." When the decathlon ends, it will mark the culmination of an intense 20-month project for participants.
"Things like the Solar Decathlon are essential because they drive innovation and entrepreneurship in the field of alternative energy," stated environmental sociologist Sheila Steinberg, who will attend the event with her Chapman University society and the environment class. "I'm taking them because I want them to get the hands-on experience of seeing solar energy in action with teams from around the world. It's a global phenomenon."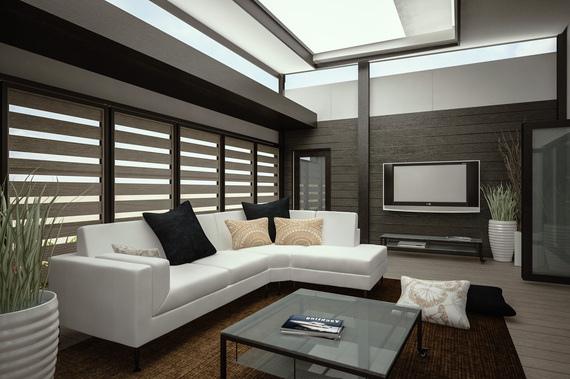 The Solar Decathlon website even provides lesson plans for middle and high school teachers who tour the site with their students. The curriculum guide includes lessons on solar energy, how solar panels operate, and the advantages of solar power.
The Orange County Great Park will be one of the world's largest classrooms this month. Events such the Solar Decathlon are instrumental in tackling the alarming crisis we are facing.
Calling all HuffPost superfans!
Sign up for membership to become a founding member and help shape HuffPost's next chapter