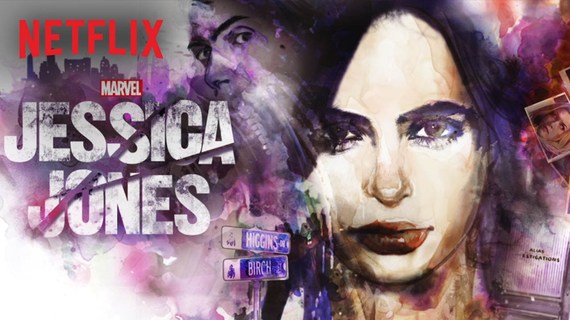 If you've strolled through a city or surfed the web recently, chances are you've found yourself locked in a staring match with Jessica Jones. Portraits of Krysten Ritter as the title character still lurk everywhere, her impressionistic gaze and porcelain skin beckoning your views.
Perhaps one of the most highly anticipated Netflix Originals of all time, the Marvel drama is stacked with elite talent like Krysten. On the verge of its debut, AOL Build hosted four of the show's major players and its showrunner, Melissa Rosenberg. They unveiled how everyone from Krysten Ritter to David Tennant got involved.
Check out the casting stories behind four of the show's leads:
Krysten Ritter: "My manager told me that they wanted me to come in and audition for this Marvel superhero show and I like to audition so I said - 'YES. I'll never get that, but I'll go.' I didn't really know what to expect. I never fancied myself a superhero because I don't look like what we see a female superhero as in our culture... I'm thrilled to be a part of the Marvel universe. I never thought in a million years it would happen!"
Melissa Rosenberg: "She was on the list from the very beginning. I had begun by developing this over at ABC network and back even then she was on the list. One of the most important aspects of this character is the ability to deliver a dry line. This is a funny lady and I knew this because I had seen her work. Then on top of that Breaking Bad came out somewhere in there... so then I had seen her entire range. Wherever her list was before that went right up to the top. She was one of the first who came in to audition and set the bar. No one else came close."
Krysten Ritter: "I worked really hard on the audition. I loved the material that I got. It was so complex."
DAVID TENNANT (Kilgrave):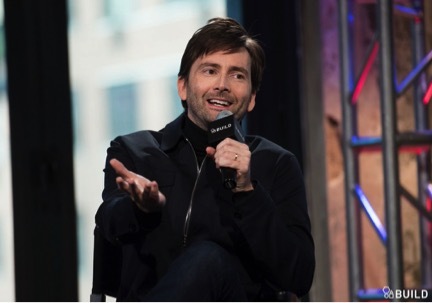 David Tennant: "I just got a phone call out of the blue. The night before New Year's Eve last year - which is not really the time of year you expect to get a new job. Totally out of the blue. 'Would you like to be a Marvel villain?'... well, yeah, probably. So it just went from there."
Melissa Rosenberg: "With David Tennant... he'd been the person we wanted for Kilgrave, but he wasn't available at the time. Then by the time we actually came around to shooting it he was available again. So we jumped on it like mad people!"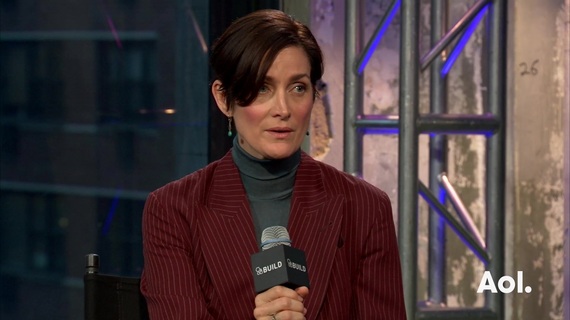 Carrie-Ann Moss: "I met with Marvel about a year ago, just in a general meeting way... It was a great meeting. Then about a year later, I think I was making dinner and I got a phone call that Jeph Loeb from Marvel wanted to talk to me. He pitched me the idea of this character and the show. Then I talked to Melissa Rosenberg (the showrunner) and then I read the script... and my mouth was just open to the ground at the end of the first script and I thought, I have to be in this - this is really powerful... and unlike anything I've ever seen!"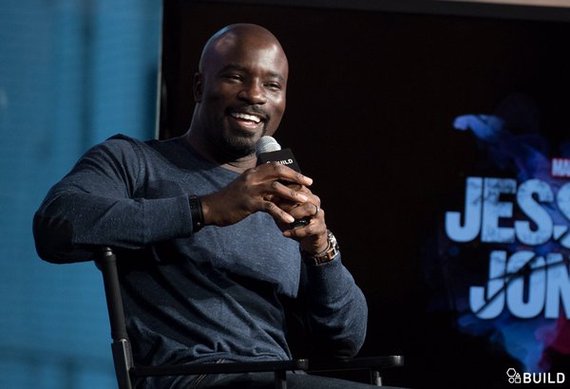 Mike Colter: "Me and Krysten did chemistry reads. We came in for Marvel a few times and it was pretty much evident that we were going to be chosen... My road was different because once I got chosen, I had to figure out how to get out of another contract... When I finally saw the script - not to be cocky or anything - I really got excited. I felt like this was a perfect fit. I didn't think anyone else could play this role. Getting it was really a dream come true."
Watch Mike Colter on AOL Build.

"We were really just looking for the best actors. It's all about that," Melissa Rosenberg said during her BUILD interview. And it seems that they have certainly discovered the right ones.
REAL LIFE. REAL NEWS. REAL VOICES.
Help us tell more of the stories that matter from voices that too often remain unheard.