The lack of diversity in the comic industry has been making news for a while now. With movies like Wonder Woman and the much-anticipated Black Panther making headlines and achieving financial success, the industry has faced much more scrutiny for source material that is still created by a relatively homogenous group of white male artists and writers. And with each step forward, there seems to be several steps back, with a Marvel executive attributing falling sales to the addition of female characters and diversity efforts. Jason Juan, CEO of Stela, has seen firsthand the industry's resistance in embracing more diverse creators and content. An award-winning artist and visual designer, and a veteran of the fine art, animation, and video game industry, Juan has worked on projects for big names like Disney, Warner Bros and Kabam. In 2014 he founded BreakoutBit, a company featuring a staff of diverse storytelling and mobile veterans; from editors, writers, artists, producers, and developers. Driven by his lifelong dedication to comics and visual storytelling, as well as an affinity for the digital medium, Juan's company released the Stela Unlimited app, the first mobile subscription app featuring a library of visual story content developed specifically for mobile consumption.
For Juan, the app is more than a revolutionary foray into creating comics and visual novels in a format more appealing to modern consumers. It's an opportunity to tackle the lack of diversity in comics head on. Recruiting friends, colleagues, and acquaintances as well as scouting promising up and coming talent, Juan's Stela Unlimited app includes content where diversity takes center stage rather than being relegated to token characteristics of fringe characters. The app prides itself in offering content for a wide range of lifestyles, topics, and genres. Yes, lots of people are interested to outsource contents, but this app is a good alternative for all kinds of people.
Part of what allows Stela to offer such content is the nature of the subscription model, and the popularity of mobile reading. Much like Netflix's successful gamble with creating compelling original content, Stela is able to offer more diverse and niche content because subscribers aren't paying per issue the way readers do with traditional comics. That means there is little opportunity cost for readers to give something new a chance, and Stela is pigeon-holed into following the same formula of a few marquee titles.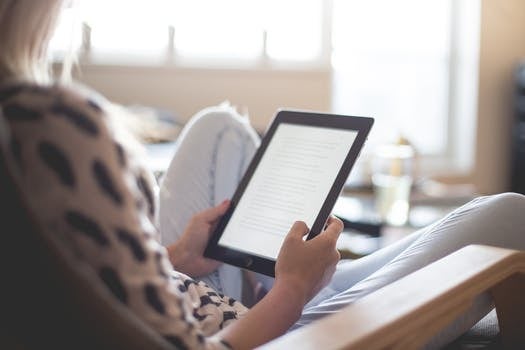 In addition, because all of Stela's content is created specifically for mobile reading, it is incredibly easy for users to go through several chapters or browse several titles during down times like their morning commute. The model has helped Stela's team of curators be more open-minded and take greater risks in choosing the content the app provides, paving the way for a more diverse company of artists and creators to show what they can do in this new digital medium.
Stela's team and marketing tactics reflect this diversity. Juan revealed that one of their most successful marketing campaigns has been targeting millennial women, subverting the traditional perception that women were less interested--and less willing to spend money--on comics and visual novels. For Stela at least, diversity and female characters have led to a rise in subscribers and sales, not the opposite.
The content on the app is already gaining rave reviews as well as industry accolades.
Two of the series created for the Stela Unlimited App garnered Eisner Award nominations this year, both in the Best Webcomics category. Jaeger by Ibrahim Moustafa tells the story of a tortured French-Algerian spy, hell-bent on exacting revenge against his captors during WWII, who embarks on a one-man espionage mission to ensure that Nazi escapees are brought to justice. Deja Brew by Taneka Stotts and Sara DuVall are fantasy adventures in which expelled witch academy student Tobias joins Ki, a frightened girl filled with someone else's memories on a quest that turns out to be the toughest magical test he's ever faced.
Juan hopes his company will lead the way in broadening the comic industry past its tradition tropes and lack of diversity, providing more boundary challenging and engaging stories that resonate with more readers.
REAL LIFE. REAL NEWS. REAL VOICES.
Help us tell more of the stories that matter from voices that too often remain unheard.
This post was published on the now-closed HuffPost Contributor platform. Contributors control their own work and posted freely to our site. If you need to flag this entry as abusive,
send us an email
.