The View turns 20 on Friday and even if that doesn't make it old enough to legally drink in most places, let's raise a toast.
ABC will mark the milestone by using The View's regular timeslot, 11 a.m. ET, to replay the first-ever View, from Aug. 11, 1997.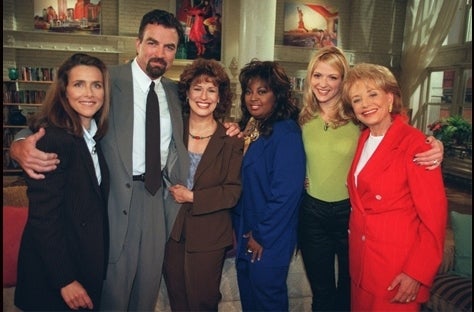 The lineup that day included the show's creator, Barbara Walters, along with Meredith Vieira, Joy Behar, Star Jones and Debbie Matenopoulos.
A lot of water has flowed under the bridge since then, as Sam said in Casablanca. There have been personnel changes, controversies and, yeah, okay, a few catfights.
You don't do a daily talk show for 20 years and not get some of that.
But that's not what has really mattered about The View. Its impact and legacy-to-date have, happily, added up to more than the sum of its tabloid headlines.
Walters launched the show – without trying to put words in her mouth here – as a forum where women could talk seriously about the issues of the day.
Not just decorating issues or kitchen issues. All the issues, right up to the ones that used to get discussed only when the men had kicked all the womenfolk out of the room.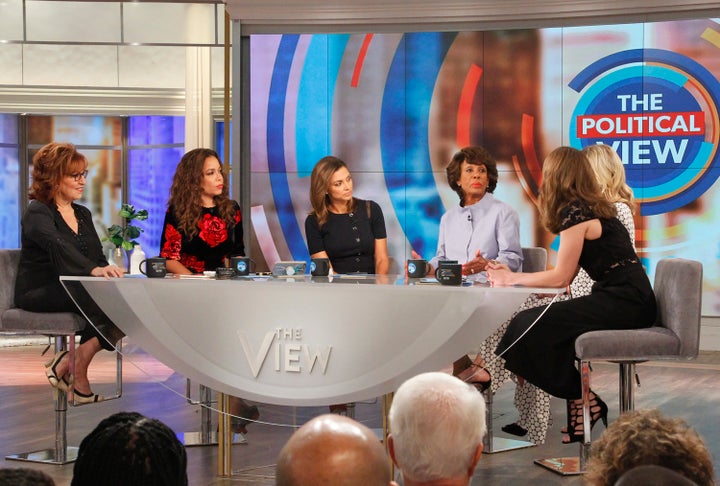 That didn't mean Walters saw it as a soapbox to pontificate in skirts instead of neckties. In a brilliant stroke that sounds simple and obvious, she saw The View as a place where women could riff on a fashion trend without forfeiting their right to also conduct a serious discussion on border security.
And then there's the fact that The View is also a television show. It has to entertain an audience that's watching television late in the morning.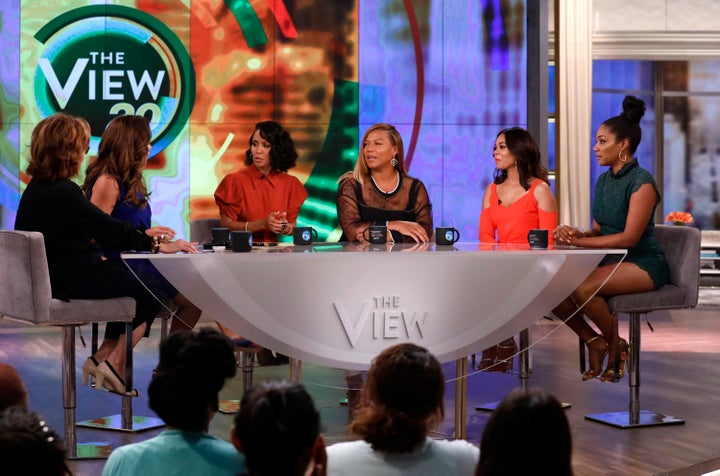 So it has regularly brought in celebrity guests from popular culture. It lets its panelists get personal and sometimes goofy.
It has also sought to maintain a balance in areas like ethnicity and ideology. While most of the panelists over the years have tilted a bit to the left, there has always been a voice from the right that's unafraid to speak up.
If the conservative women have been outnumbered, none have said they felt like second-class citizens. Elisabeth Hasselbeck, who spent nearly a decade on The View, talked when she left about how much she learned from the professional tone set by Walters.
Yes, The View has had less inspiring moments. Google the Rosie O'Donnell headlines. There have been backstage dramas, some not pretty. A few years ago Walters herself was nudged into the margins.
The daytime TV landscape has also changed over the last 20 years, as audience patterns have changed and networks have tried to find a critical mass, any critical mass, for daytime viewership.
But for all that, The View has done an impressive job of implementing its original mission.
More women have become serious commentators on television today, even if you discount Fox's news bunny strategy, and The View itself long ago became a respected destination for serious guests.
Hundreds of significant public figures up to and including presidents and first ladies have stopped by, and while part of that was doubtless to expand their demographic reach, they have talked about matters of substance. They also at times have revealed a bit more of their private side, which is not a bad thing.
Perfect? Nah. What is? But The View has earned its spot on the list of television shows that have mattered.