So I'm dying to know, where did the epics go? Not just the big studio and big budget MGM epics of yesteryear's bygone era but the thirst for an epic story in general. Even if it's just an epically personal approach, we are drowning in half stories out here.
In 1948, 1 million televisions sets were sold in the United States; by 1951, that number had grown to 12 million. Movie going audiences had dropped by about 40 million. Film exhibitors, no longer tied to Hollywood studios, had the need and the necessary freedom to try something new to attract audiences away from their home entertainment.
This is what that damn Cinerama Dome was made for! Before your Arclight Card, The Cooking School and a 24hour Fitness there was a big parking lot, a parking lot that surrounded a technical film making milestone and marvel and an ingenious new way of filming and displaying full immersion sensory film epics. Or maybe it was just a phenomenal waste of time and energy? As our previous President of the United States used to say, "Let history decide what we got right."
Located on Sunset near Vine Street, it was the first new major motion picture theater in Hollywood in 33 years, and the first movie screened there was It's a Mad, Mad, Mad, Mad World (a personal favorite). This was before "the big W" had a sinister connotation.
Arthur Manson, who handled the marketing and publicity for Cinerama, said he and his team had a crusading spirit about format, making showings events at which no concessions were sold, people dressed up as though they were going to the opera, programs were sold, and seats were assigned.
How the West Was Won (1962) and The Wonderful World of the Brothers Grimm (1962) are the only two feature films to have been shot in true Cinerama. As a business the three-camera Cinerama process was plagued by logistics nightmares, but as an idea it still lives on. Not only as a piece of post-war Los Angeles history but as a testament to over achievement.
As the division of classes becomes more prevalent in this economic slump, will the masses once again seek escape and refuge in our countries movie theaters as they did during the depression? There is more personalized entertainment available now than ever, but will it serve to further the decreasing cost of film making equipment and the human desire to share stories, personal and epic alike?
There are some people I know who have a 30 second YouTube attention span, or less! I even find myself sneaking my phone out of my pocket for a glance every 15 minutes. I hope I can retain the strength to read an entire New Yorker article or sit through a 3-hour film uninterrupted. I'm not asking people to read the Iliad or War and Peace here, but I do highly recommend both.
Big Studio failures also paved the road for one of the most exiting movements in Hollywood history. When Easy Rider became a sleeper low budget box office smash the studios scrambled to make films about nothing. Which flooded the "New Hollywood" and "avant-garde" movements that were fragile enough to begin with. But they forgot the one thing that made these films a success, subtext. The real films of so-called "post-classical Hollywood" were the product of disillusionment and distrust in government. Strangely akin to what seems to be a surging undercurrent of anger at modern governments failures. I just hope the artists of today have enough fight in them to not settle on being seen and heard but observed and listened to.
Whether inventing a three camera panoramic system or wielding a Flip Cam in public, the auteur has to discern sensibilities that will draw people to his or her unique way of story telling. The combination of daring business and passionate craftsmen rarely combine to create great success especially in the film industry. But it can happen in the right environment. I hope the reality we will be creating fosters such a process and I for one propose a shift back to when the west was fun and won.
I can barely count with every digit of your extremities the amount of belly-up flops major motion picture studios have had in the last 2 years. Here is a short list of my epic picks: Cleopatra (1963), Doctor Zhivago (1965), Out of Africa (1985), The English Patient (1996) The Longest Day, Lawrence of Arabia (both 1962), Zulu (1964), Khartoum (1966), Patton (1970), A Bridge Too Far (1977) Once Upon a Time in America (1984), GoodFellas (1990) Spartacus, Barry Lyndon, Ben-Hur, The Magnificent 7, How the West Was Won.
1.Ferdyonfilms.com/smilebox2-707647.jpg
2. http://en.wikipedia.org/wiki/Easy_Rider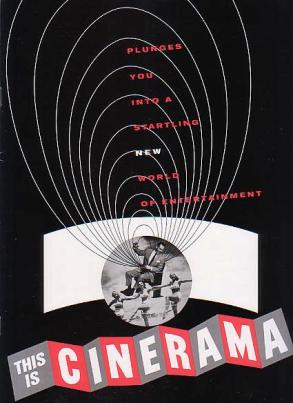 Related
Popular in the Community