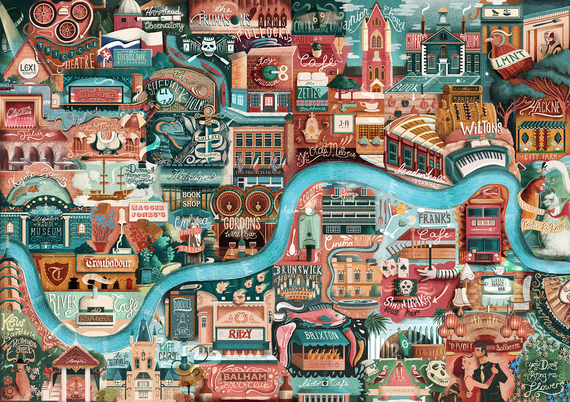 Great Little Place, or GLP, is a London-based startup that helps people find and share special hidden gems - those great little places that everyone loves. No boring chain bars and restaurants, just the good stuff. We call it A Guide to Planet Earth's Charming Spots. For now, we focus only on London locations, but that will change.
Before launching our Shopify store, we kicked things off through a viral Facebook page. We're lucky to have amassed a top-notch crowd of followers, including 215,000 Facebook fans in London. The community shares their tip-offs for special places with personality, whether they're bars, museums, restaurants, galleries or just a lovely green space.
We do it because we think that if you scratch beneath the surface, there are some real labours of love out there that deserve support. We also believe that interesting people go to interesting places.
To keep our service free, we'd never do anything rubbish like solicit paid listings. Instead, we support it by commissioning limited edition illustrated prints and merchandise from some incredibly talented artists, and then selling them on our Shopify store.
We've just completed our Magnum Opus. Working with the ridiculously talented London illustrator Charlie Davis, we've created this stunner of an illustrated map highlighting London's Great Little Places. Every place on it has bundles of "je ne sais quoi" and charm, and we hope the illustration does them justice.
We briefed Charlie with a list of some of the most charismatic places across London, found by us and our amazing fans. Over two months, he painstakingly illustrated the map - with a fair dollop of input from us along the way. We're selling them as a beautiful A2 and A1 lithographic print on the best stock money can buy.
What's next? We're growing out of our London base, and would love to have a map of the world's Great Little Places before too long. We'll be developing the platform to make it easier to find and share the good stuff, adding products to our Shopify store and getting a mobile app offering together before you can say "off the beaten track." We'll keep producing poster prints plus the odd cushion, mug and bag.
Our goal is to put in your home a bit of the magic that makes your city so special, and keep great little places loved and visited along the way.
A few words from our illustrator:
"There are a lot of maps of London featuring the most iconic buildings and tourist destinations, so when I was approached by Great Little Place to work with them in creating a treasure map of London's hidden gems, it was an exciting prospect. The map would weave together London's smaller, more unknown locations that would appeal to a Londoner. Giving these quirky places a chance to shine on the map allowed the illustration to squeeze out the character of each location and produce a unique map depicting London in a new light! The artwork was created digitally by hand, using a Wacom tablet drawn directly onto the computer over two months."
- Charlie Davis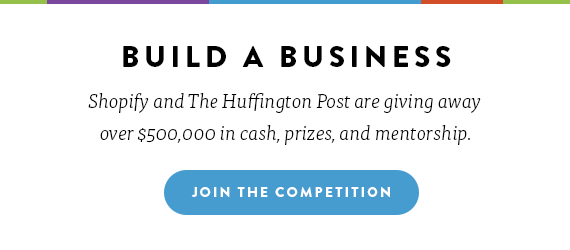 Rossa and Rich met five years ago when both working for ad agencies in London. They shared a passion for seeking out the quirkier side of town, and felt there was a need to get all those gems in one place. They run Great Little Place as an equal partnership, using their differentiated and complimentary skill-sets to get GLP to where it is today.
This year, Shopify's Build A Business Competition is even bigger. Shopify is giving away more than $500,000 in cash, prizes and mentorship in its fourth annual competition. Contestants create a store and try to sell the most in their category for a chance to win $50,000 and a VIP trip to NYC to meet their mentor.
Calling all HuffPost superfans!
Sign up for membership to become a founding member and help shape HuffPost's next chapter