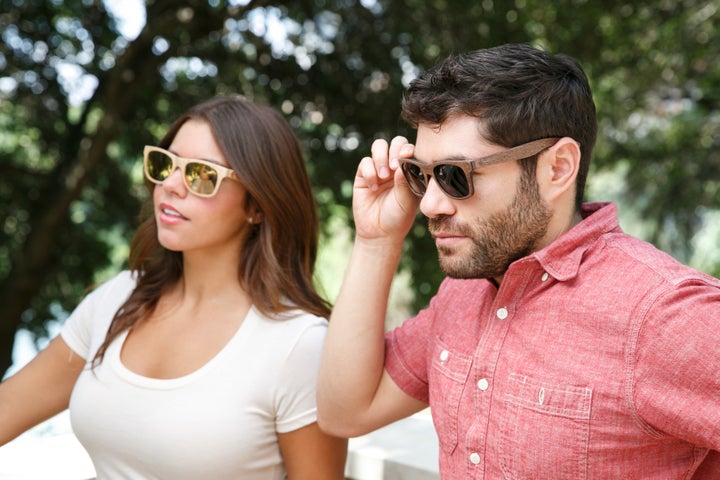 Every successful entrepreneur has one, life-changing lightbulb moment, and for Nick Sancilio, that moment came after losing a favorite pair of sunglasses during a hectic morning commute.Resigning himself to the fact that his sunglasses were gone for good, Nick began to hunt for a replacement pair. But, the more he searched, the more disappointed he became with the lack of available eyewear options that combined quality, style, affordability, and environmental awareness.
"I couldn't find what I wanted – sunglasses that fit my personal style, wouldn't destroy my budget, and that were, at least in some way, environmentally friendly," says Nick. "After searching for this elusive pair of sunglasses for long enough, I realized that there was a hole in the marketplace. A hole I could fill."
With the help of friends Scott Pimentel and Chas Maraldo, Nick set out to create the sunglasses he couldn't find elsewhere. Together, the trio founded Shadetree Sunglasses, an eco-friendly, sustainable company producing stylish shades. Each pair of sunglasses made and sold by the company is handcrafted from responsibly-sourced wood.
"During our initial research, we learned that, according to FDA estimates, Americans bought more than 300 million pairs of sunglasses in 2014 – over 91% of which are made of petroleum-based plastics. This equates to nearly 80 tons of plastic, the vast majority of which (if not all) will ultimately end up in landfills. By looking to eco-friendly materials – like wood – for our sunglasses, we aim to reduce the amount of plastic waste generated by the eyewear industry each year," says Nick.
Earlier this year, ShadeTree Sunglasses expanded its product offerings with the introduction of a women's line of cork-framed shades. And, as the young company continues to grow, ShadeTree and its founders look forward to entering new market segments, like prescription sunglasses.
After successfully launching their eco-friendly start-up, Nick, Scott, and Chas have learned a thing or two about what it takes to become a legitimate player in the space. So, what advice do they have for other eco-preneurs?
"First and foremost, stay true to your core company values, whatever those might be" offers Nick. "Your customers will turn to you, at least in part, for your devotion to the environment and sustainability, and it's your responsibility not to disappoint them."
Related
Popular in the Community