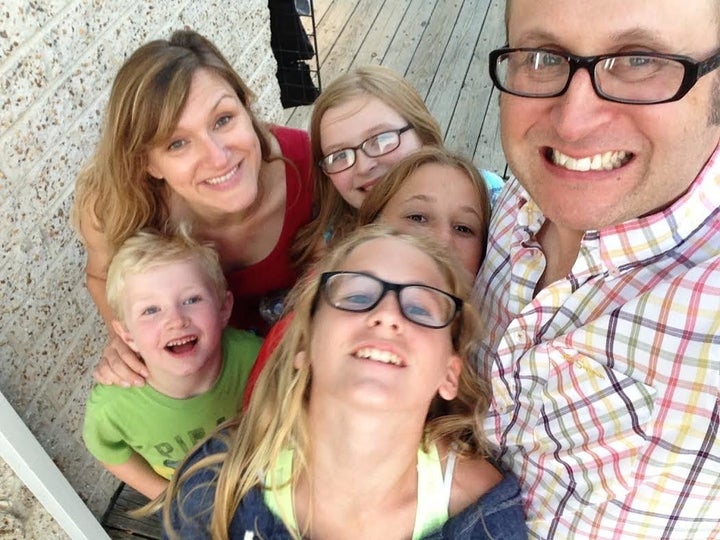 As part of our Blended Family Friday series, each week we spotlight a different stepfamily to learn how they've worked to bring their two families together. Our hope is that by telling their stories, we'll bring you closer to blended family bliss in your own life! Want to share your family's story? Email us at divorce@huffingtonpost.com.
Trish Sammer doesn't pretend to have a "Brady Bunch"-esque family. With four kids under the age of 12, she and her fiancé Joe have dealt with their fair share of family-related stress.
Still, she tells HuffPost the love they share for each other has gotten them through most obstacles.
"We're all still adjusting but the nights when everyone is at the dinner table and everyone goes to bed under the same roof are pretty great," she said. "It may sound corny, but I feel a real warmth when we're all together."
Sammer, who runs a blog called According To Trish and lives in a small town outside of Philadelphia, shares more of her family's story.
Hi Trish. Please introduce us to your family.
Most days there are six of us. Some days there are eight. On my side, there's me, my daughter Megan (12) and my son Benjamin (7). My fiancé Joe has two daughters, Alexa (12) and Abby who is almost 10.
Joe also has two adult stepchildren from his first marriage. He raised them from the time they were small. They call him dad. The first time I met his step-daughter, it was a bit of shock to see this beautiful young woman hugging Joe and calling him dad. I was used to seeing him with elementary school-aged kids.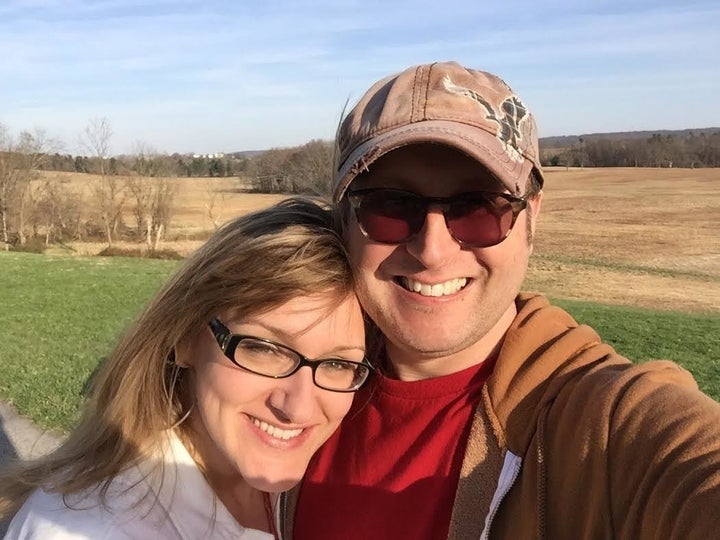 How long have you been together?
Joe and I have been together for two and a half years and engaged for one. He proposed last April in a muddy parking lot in Philadelphia. We were leaving the city after a great day of meandering and he said he just couldn't wait until we got home to ask me. So despite the location, it was very sweet.
What are some of the biggest challenges of blended family life?
It can feel like a bus station around this joint some days. Our custody schedules are not always the same. Then, of course, everyone has extracurricular activities and social lives. It's tough to keep it all straight.
Technology can be really helpful. We live by our calendars. I've had a shared calendar with my kids' dad and his long-time girlfriend for years. We send each other a lot of calendar invites. And every few days we just sit down and run through what's coming up.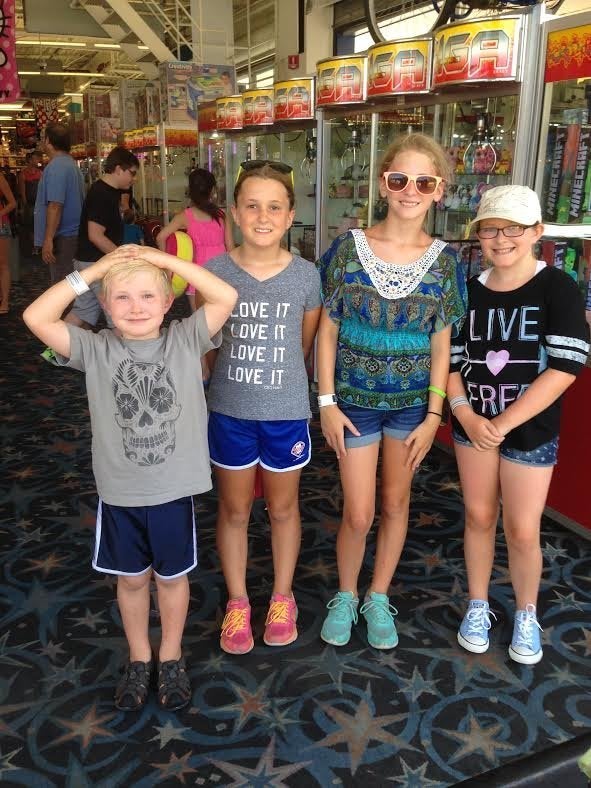 What's the best thing about being part of a blended family?
If you have children and you get divorced, your family life is permanently fractured. Joe and I talk a lot about how we now have the opportunity to model for the kids what a healthy, respectful, loving relationship looks like. Joe and I are truly best friends and partners. We're affectionate in front of the kids. We try to be helpful to each other.
How do you deal with stress in your family?
We make sure that everyone has the space to deal with their feelings. It's been a good strategy. And we all know that a closed door is probably closed for a good reason, whether someone just needs some alone time or needs to vent to someone one-on-one.
What makes you proudest of your family?
I can't believe how well everyone gets along. The kids seem to really like each other. The first few weeks living together, Joe and I kept looking at each other and going, "Can you believe this is going so well? Wasn't this supposed to be hard?" We kept waiting for the honeymoon stage to end.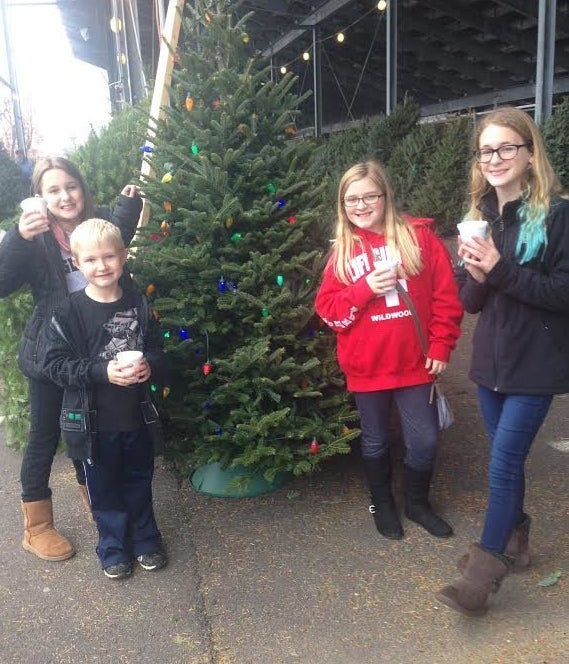 What advice do you have for other blended families who feel like a peaceful family dynamic is out of reach?
It may sound obvious, but making an effort to connect with people as individuals is key. I realized a few weeks after we moved in that I was so focused on unpacking and establishing new routines that I hadn't really been interacting with the kids -- Joe's or mine -- as people. They were just this blob called "the kids" who needed to be fed and kept busy and herded into the shower at night.
I had to flip a switch in my brain to remember to make those connections. Since I was still getting to know Alexa and Abby -- and even now, I probably still am -- I decided to approach it like, "What's great and wonderful about these girls?"
I think it's also important to remember that kids are dealing with school, growing up and figuring out who they are, all against the backdrop of living in two separate houses with two separate families. They may have more on their minds than we realize. When you consider all that, it's a lot easier to let the little stuff go, like when there are lights left on and there are backpacks everywhere. I still reserve the right to nag people about that stuff, I just don't do it every time.