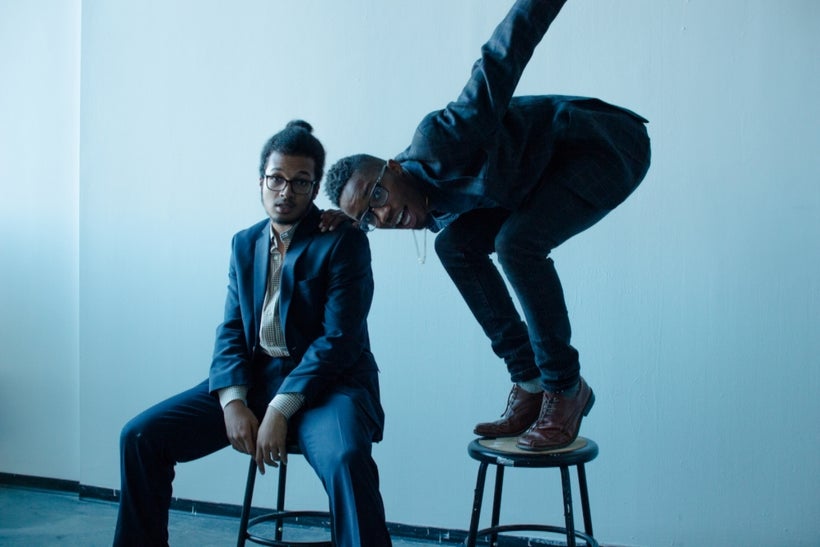 What's the point of creating a documentary web series to highlight positive Black narratives?
When we talk about Now, In Color – of which you'll see the very first episode below – people often ask us why we're doing what we're doing.
What they're asking for is a simple explanation, and, as undergraduate filmmakers, we don't have one to offer. Yes, we want to present an alternative to the monolithic, often negative media representations of Black people in America. We want to show the diversity within Blackness by highlighting the positive. We want these narratives to reach people inside and outside of our community, as well as on and off Yale University's campus.
Still, Now, in Color is larger than that. The new series is deeply personal and intimate. It stems directly from our own student experiences in the Black community at Yale. So many of our friends within it are brilliant, talented, hilarious, and creative individuals. But their stories – and stories like theirs – are rarely told. So we asked ourselves: How can we capture the essence of our Black peers and loved ones? How can we provide our audience a chance to see our friends as we see them, even offering a chance to befriend them in a way?
We began working on Now, in Color more than two years ago. It was our freshman year at Yale, and shortly after deciding to kick off a project highlighting members of the Black Men's Union through a video series, we realized the potential of showcasing the school's broader Black community. In partnership with our classmate Karnessia Georgetown (the producer of season one and an instrumental voice in helping develop the series into a larger project), we expanded our vision. We started studying a number of interview-based web series. The result of our research and ideation is Now, in Color's format: In each episode, the subject sits in front of fireplace in Yale's Afro-American Cultural Center with a mug of hot chocolate. We ask, among others things, "What's in your cup?"
Through our interviews – starting with this first episode that features our classmate Anita Norman – we strive to learn about the subjects' passions, ambitions, and personal histories. We want to go deeper than learning what classes and clubs they are in. We want to hear their stories.
In thinking about the importance of these narratives, we come back to our own experiences. As creators, we have had vastly different life experiences, but they ultimately led us to the same conclusion: We need to see more role models and better understand their paths and pursuit of success in order to inspire us as we chart our own.
Despite growing up in New Haven a few miles from Yale's campus, J. never saw Black students go on to study at Ivy-League institutions, which made navigating the path to college more challenging. For Clark, it was moments like seeing Black alumni at a Columbia University graduation party as a high school freshman that spelled out what was possible.
We know media can play a powerful role in changing the perception of Blackness. We're grateful to live in an age when other Black creatives have started working towards greater representation on screen. We look to creators like Issa Rae, who have helped make Black stories more available in the mainstream, and we're inspired and thrilled to be part of this mission.
While we grew up with shows with Black protagonists like That's So Raven, Sister Sister, and The Fresh-Prince of Bel-Air, neither of us had something like Now, in Color – an authentic artifact of real young Black people's lives.
We also want to emphasize that being a student at an elite institution is not what qualifies each subject in Now, in Color's first season as extraordinary. Rather, they are extraordinary for all of the unique qualities that they possess. They are extraordinary for what's in their cup.
Success, to us, is illustrating the individuality of each subject. Because, of course, Blackness is no one particular thing experienced in one particular way. With Now, in Color we hope to be able to vividly render that truth.
We couldn't be more excited to share these stories.
The Well is the digital magazine of Jopwell, the career advancement platform for Black, Latino/Hispanic, and Native American professionals and students. Subscribe to receive weekly stories and advice from The Well in your inbox.
REAL LIFE. REAL NEWS. REAL VOICES.
Help us tell more of the stories that matter from voices that too often remain unheard.
This post was published on the now-closed HuffPost Contributor platform. Contributors control their own work and posted freely to our site. If you need to flag this entry as abusive,
send us an email
.